Smart Delegation Strategies
For Revenue-Hungry Companies
by Erika Napoletano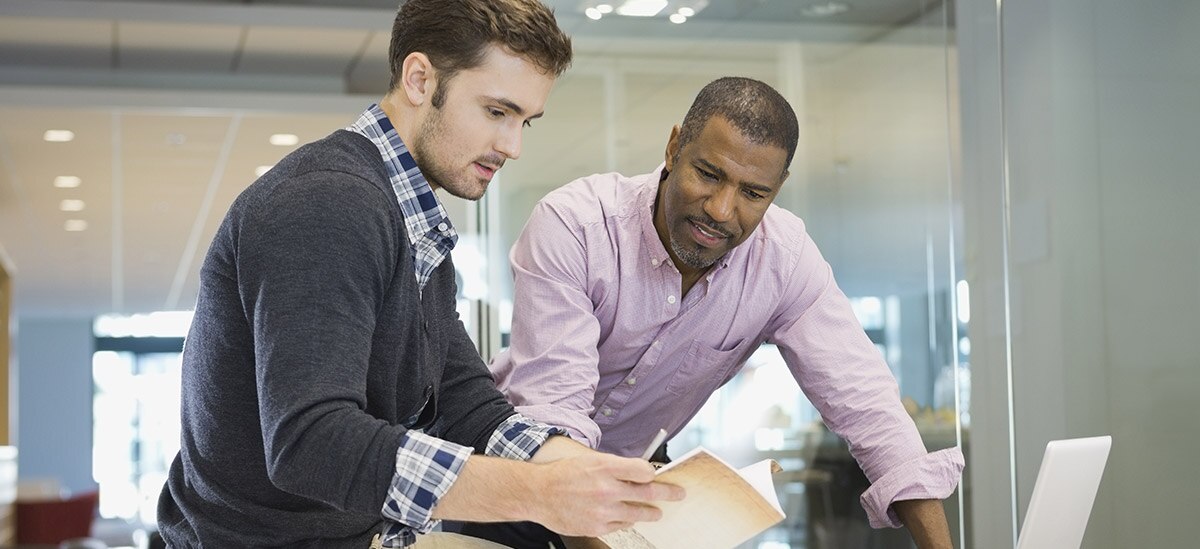 You're growing like gangbusters. Congrats! Now the time has come to support all of this amazing growth with some solid infrastructure. That means looking at your current infrastructure and figuring out where it's fat, thin and every state in between.
But all of that analysis takes your time and attention, so you'll need others to keep managing your business as you pave the way for more growth. When you're ready to scale up, here are a few smart delegation strategies that can help you keep your business finances in tip-top shape, and give you the flexibility and resources you need to become (and stay) best-in-class.
Identify Your Financial Leaders

Make a list of who in your company is responsible for its finances. Is it a CFO? A freelance bookkeeper? An accounting firm? You need to know exactly who the financial leaders are in your company, because delegating its financial health to a dedicated team is critical. Have meetings with each of those people and get a clear picture of their resources, how they communicate with one another and what they need to do their best job. Once you know, you can provide them with that support, rather than micromanage everything they do.
Make it a practice to check in with your dedicated financial team at least twice per year. This will ensure you're not caught off guard by needs that are dragging growth by hindering cash flow.
Seek Impartial Financial Analysis

Now that you've delegated your financial health to a dedicated team, who's watching them? You might find that it's time to bring in an impartial third party to assess your finances — everything from inventory to how you're financing your growth.
Financial consultants can help identify profit centers that aren't (but could become) profitable, inefficiencies in billing practices and more. You could save both time and money by tapping a fresh set of eyes to assess your financial health.

Scale Up with Online Solutions
When interviewing your financial team, you might find it's time to scale up the technology behind your company's money. A wide variety of online bookkeeping, accounting and inventory management systems exists. When your company is outgrowing one, you're growing into another. When shopping around for new software and systems, seek out consultants who aren't beholden to one brand over another. This will ensure you're getting the best solution for your company's needs.
Financial software solutions also offer capabilities that growing companies need, like forecasting. By analyzing your cash flow patterns, software can help you plan for your business's typical cash flow patterns and help every department in the company boost revenue — tasks you no longer have to spend time doing yourself. Cloud- and online-based systems offer the benefit of remote access for key personnel, giving the full picture of your business finances from anywhere with internet access in the world, so neither you nor they are running into the office every time something needs to be checked.
And if you need additional help to analyze your company's financial health, have a look at CPA Magazine's "Key Metrics for Evaluating a Company's Financial Health." While many things in there might be more reminders than new information, there's nothing wrong with a refresher course on what keeps growing companies growing.
You have plenty to do to keep your company growing. Delegating financial management and analysis to the right people and systems can free you up to focus on the future.
Optimize Your Business Cash Flow
Important Legal Disclosures and Information
Source:
http://www.cpataxmag.net/blog/1091-key-metrics-for-evaluating-a-company-s-financial-health
PNC is a registered mark of The PNC Financial Services Group, Inc. ("PNC"). This article has been prepared for general information purposes by the author who is solely responsible for its contents. The opinions expressed in these articles are those of the author and do not necessarily reflect the opinions of PNC or any of its affiliates, directors, officers or employees. This article is not intended to provide legal, tax or accounting advice or to suggest that you engage in any specific transaction, including with respect to any securities of PNC, and does not purport to be comprehensive. Under no circumstances should any information contained in the presentation, the webinar or the materials presented be used or considered as an offer or commitment, or a solicitation of an offer or commitment, to participate in any particular transaction or strategy or should it be considered legal or tax advice. Any reliance upon any such information is solely and exclusively at your own risk. Please consult your own counsel, accountant or other advisor regarding your specific situation. Neither PNC Bank nor any other subsidiary of The PNC Financial Services Group, Inc., will be responsible for any consequences of reliance upon any opinion or statement contained here, or any omission. Banking and lending products and services, bank deposit products, and Treasury Management products and services for healthcare providers and payers are provided by PNC Bank, National Association, a wholly owned subsidiary of PNC and Member FDIC. Lending and leasing products and services, including card services and merchant services, as well as certain other banking products and services, may require credit approval.
GET IN TOUCH

Stay Connected

Join Us

Be part of our inclusive culture that strives for excellence and rewards talent.

Visit PNC Careers »
The PNC Financial Services Group, Inc. All rights reserved.