Toggle nav
Login
Sign on to Online Banking
---
Personal and Small Business:
---
Personal and Small Business:
---
Corporate and Institutional: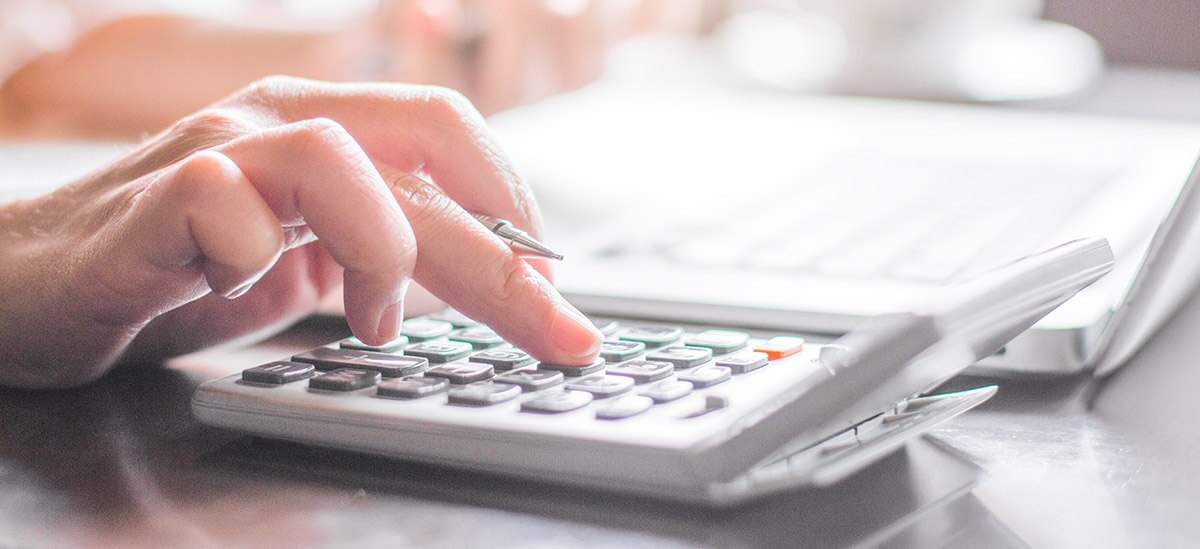 Discounts are a common way to motivate vendors and clients to pay quickly, but are they really worthwhile from a strategic cash flow perspective? Should your firm offer them? Take advantage of them? Both?
When considering discounts, it's wise to remember a fundamental of strong cash flow management: It's generally good to get money in as fast as possible and to wait as long as possible to pay it out. In short, offering discounts can be beneficial, but paying early-even at a discounted rate — delivers mixed results.
Consider a 2013 working capital survey of top U.S. companies conducted by REL, a consultancy focused on improving cash flow and a division of the Hackett Group. The annual survey examines the ability of companies to collect from customers, manage inventory and pay suppliers.
The top-performing companies in the study operate with about half the working capital of typical companies. Importantly, compared to typical companies, they collect from customers more than two weeks faster while paying suppliers more than 10 days slower. Certainly, offering discounts for accelerated payments is part of the strategy for many of those high-performing companies. Meanwhile, they are likely foregoing some discounts on the payables side as a trade-off for holding money 10 days more than lower-performing firms.
Discount Advantages
Digging deeper, there are several potential advantages to offering discounts above and beyond the obvious you-get-your-money-faster perk. These include:
Lower risk. The faster that money flows into your accounts, the less risk of nonpayment or having to spend time and resources to chase down a payment. And if you are getting paid sooner than other vendors, it reduces the chance that you will be victim of a client or vendor's end-of-month cash flow pinch.
Improved working capital. The more cash you have on hand, the less you need to rely on other sources to generate working capital to run the business.
Controlled credit. If you receive more money more promptly, it reduces the need for you to tap credit or borrow to manage cash flow. This can be a game changer when lenders tighten borrowing guidelines or interest rates are high.
Discount Drawbacks
Yet, while discounts can have clear benefits, they also are not without potential costs. For instance, a 1% discount for monthly invoices amounts to 12% interest a year. A 2% discount would amount to 24% interest. And, of course, you run the risk of offering a discount and then dealing with a vendor who pays late anyway — and at the discounted rate, to boot. Don't let a vendor burn you on that one more than once.
Meanwhile, from an accounts payable perspective, consider taking discounts with caution. Assess the size of the bill you are paying, the terms, how often you pay the suppler, and how the early-pay might impact your cash flow and bottom line. Often paying early, even at the discounted rate, does not outweigh the benefit of holding onto your money for longer periods of time.
Ultimately, discounts need to be viewed in the context of a comprehensive cash flow management plan. If careful analysis shows they will enhance flow, then get in the game. If not, stay on the sidelines.
Optimize Your Business Cash Flow
Important Legal Disclosures and Information
PNC is a registered mark of The PNC Financial Services Group, Inc. ("PNC"). This article has been prepared for general information purposes by the author who is solely responsible for its contents. The opinions expressed in these articles are those of the author and do not necessarily reflect the opinions of PNC or any of its affiliates, directors, officers or employees. This article is not intended to provide legal, tax or accounting advice or to suggest that you engage in any specific transaction, including with respect to any securities of PNC, and does not purport to be comprehensive. Under no circumstances should any information contained in the presentation, the webinar or the materials presented be used or considered as an offer or commitment, or a solicitation of an offer or commitment, to participate in any particular transaction or strategy or should it be considered legal or tax advice. Any reliance upon any such information is solely and exclusively at your own risk. Please consult your own counsel, accountant or other advisor regarding your specific situation. Neither PNC Bank nor any other subsidiary of The PNC Financial Services Group, Inc., will be responsible for any consequences of reliance upon any opinion or statement contained here, or any omission. Banking and lending products and services, bank deposit products, and Treasury Management products and services for healthcare providers and payers are provided by PNC Bank, National Association, a wholly owned subsidiary of PNC and Member FDIC. Lending and leasing products and services, including card services and merchant services, as well as certain other banking products and services, may require credit approval.