Toggle nav
Login
Sign on to Online Banking
---
Personal and Small Business:
---
Personal and Small Business:
---
Corporate and Institutional: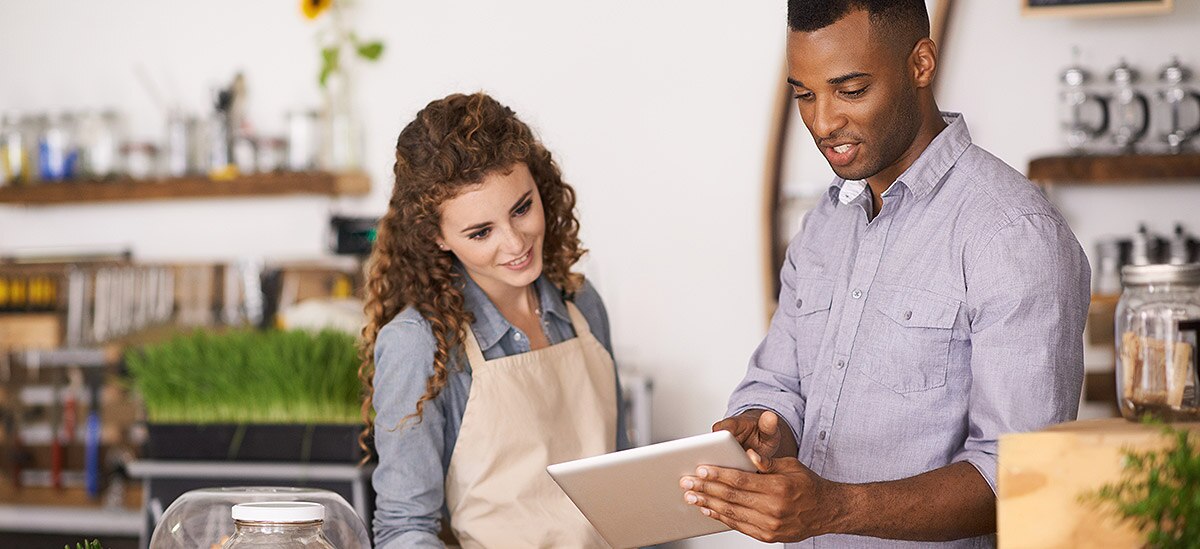 Credit cards have a way of making business move faster, as well as your clients and customers happier. Credit cards are convenient, and they take away any "the check is in the mail" frustrations. However, the process of accepting credit cards involves many moving parts and can turn out to be a substantial cost, depending on the merchant-services provider you are working with. It's important that companies choose a provider that can meet both current and future credit card processing demands.
To help companies make the best choice, here are five key criteria by which merchant services providers should be evaluated.
1. Application process
Each merchant-services provider has its own unique application process and set of requirements, from the business documentation you'll have to provide to the underwriting period. With that said, providers will typically require your corporate formation documents, proof of EIN and banking information for deposits. They may also ask for in-person or over-the-phone interviews to get more information about the nature of your business and estimated transaction volume, as well as the need to further evaluate documentation. For their part, business owners should call merchant-services providers and ask them to explain their application process, what their acceptance rate is (the percentage of applications they approve), and what the typical turnaround time is from application completion to approval.
2. Costs and fees
Ask the merchant-services providers you evaluate for full disclosure on the monthly maintenance fees, gateway fees and per-transaction fees they charge. Be sure to get them to enumerate these fees for different card types, as well.
3. Startup time and costs
Check to see if merchant-service providers charge onetime setup fees, as well as how long it will take them to activate your account once approved. You don't want to be left in the lurch, thinking your account will be good to go the next day if a provider's turnaround time is longer than that.
4. Customer service
Customer service is a huge consideration when deciding on a merchant-services provider, and it's important to align your business's demands with the customer service options of various merchant-services providers. If you process a low volume of transactions, Web-based account support may be sufficient. If you process a higher volume of transactions and at higher price points, you may want to ensure that you will have a human being on the other end of a customer service phone line. Nothing is more unsettling in business than a money-related issue, so ask yourself what level of customer service you anticipate needing or have needed in the past.
5. Features (POS/mobile/online)
Be sure to compare each merchant service provider based on the processing methods it offers. Do you handle all of your transactions from a brick-and-mortar location? Is your business 100% virtual with online-only transactions? Do you need a way to process customer purchases on the go with a mobile card reader? Make a list of all the ways you'll need to process transactions, and then compare each provider based on the options it offers and the fees for each type of transaction you'll need to process.
By focusing on these five areas during your merchant-services provider evaluation, you are very likely to make a choice that will result in a long, satisfying and profitable relationship.
Sources:
http://www.entrepreneur.com/answer/224700#
http://www.businessnewsdaily.com/4394-accepting-credit-cards.html
Optimize Your Business Cash Flow
Important Legal Disclosures and Information
PNC is a registered mark of The PNC Financial Services Group, Inc. ("PNC"). This article has been prepared for general information purposes by the author who is solely responsible for its contents. The opinions expressed in these articles are those of the author and do not necessarily reflect the opinions of PNC or any of its affiliates, directors, officers or employees. This article is not intended to provide legal, tax or accounting advice or to suggest that you engage in any specific transaction, including with respect to any securities of PNC, and does not purport to be comprehensive. Under no circumstances should any information contained in the presentation, the webinar or the materials presented be used or considered as an offer or commitment, or a solicitation of an offer or commitment, to participate in any particular transaction or strategy or should it be considered legal or tax advice. Any reliance upon any such information is solely and exclusively at your own risk. Please consult your own counsel, accountant or other advisor regarding your specific situation. Neither PNC Bank nor any other subsidiary of The PNC Financial Services Group, Inc., will be responsible for any consequences of reliance upon any opinion or statement contained here, or any omission. Banking and lending products and services, bank deposit products, and Treasury Management products and services for healthcare providers and payers are provided by PNC Bank, National Association, a wholly owned subsidiary of PNC and Member FDIC. Lending and leasing products and services, including card services and merchant services, as well as certain other banking products and services, may require credit approval.