Toggle nav
Login
Sign on to Online Banking
---
Personal and Small Business:
---
Personal and Small Business:
---
Corporate and Institutional: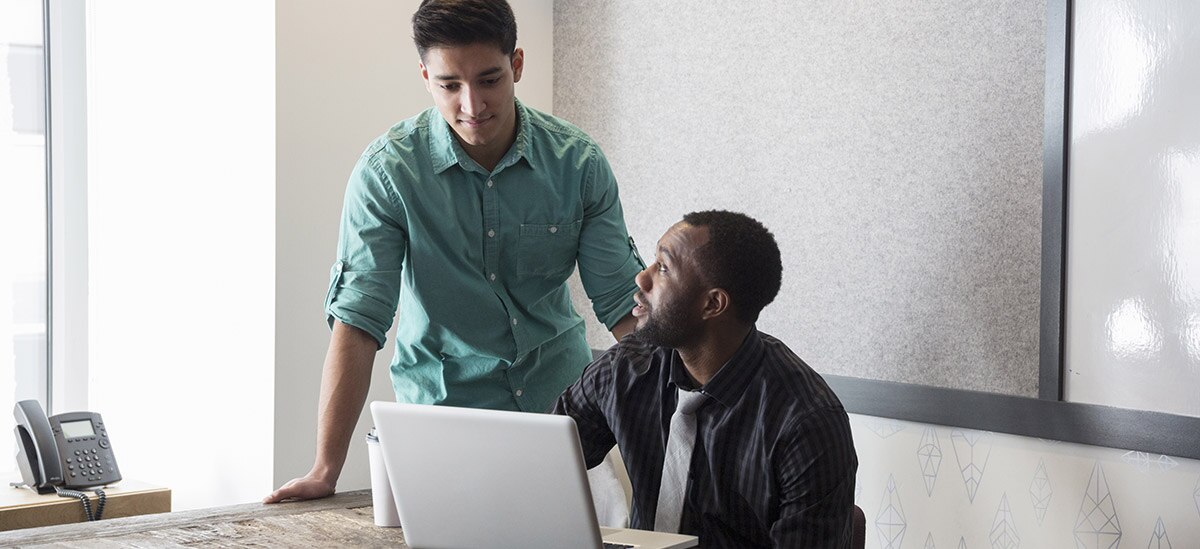 When it comes to paying up, does your company consistently practice what it preaches?
It's not surprising that many firms are more focused on the receivables end of the accounting process than the payments end, but good payment habits are a critical part of effective cash flow management. In addition, how and when you pay could affect your reputation — and possibly influence how fast others pay you.
"The ideal scenario is a holistic approach where the company is focused on both receivables from their customers and payables they owe others," says Calvin Harris Jr., a CPA and president of change management for Harvin Consulting. "Unfortunately, far too many companies focus on one without discipline in the other."
To ensure there is discipline and consistency around both, consider the following recommendations.
1. Hit the books. There is no replacement for taking time to closely evaluate accounting records, assessing the timeliness of both payables and receivables. If your firm is late with some payments, find out why. "Perhaps you had no idea that the majority of your money is received by the 10th of the month when your vendors are waiting for payment on the first," says Jennifer Martin of Zest Business Consulting. "Just by getting your vendor to agree to reset your payment date to the 15th, you may never be late on a payment again. Sometimes it really can be this easy."
2. Have coffee with accounting. You need the full picture of what is happening in accounts receivable and payable, and the best people to provide that insight are those who spend their days writing and receiving checks and payments. Sit down with key people in accounting, discuss any payment issues or trends they are seeing, and collaborate on ways to improve any issues with the process.
3. Ask a vendor. Some vendors will tell you only what you want to hear, but it never hurts to try to get an honest perspective from vendor representatives who work closely with your company. Let them know that you are looking to gain a clear sense of how your company and its business practices are viewed in order to improve relationships moving forward. "Are you one of their 'golden' clients or a necessary evil?" Martin suggests asking. After finding out, discuss any possible improvements that can be made.
4. Communicate early and often. If your firm is honestly having trouble covering monthly responsibilities, the best course of action is open communication. Talk with your sales reps or appropriate representatives from accounting. Be honest, and be realistic about what you can do to make payments moving forward. "Be as forthright as possible about the source of your cash flow problems, and ask them for patience," Martin says. "Be honest, and see if you can come up with a solution that will help you pay them and get back on track."
5. Forecast the future. "It's hard to keep up with accounts payables and receivables if you don't have a big-picture view of your cash flow and where it is headed," says Harris. Strategic forecasting sessions can help assure strong cash flow well into the future. It also allows you to focus on strategies that will help you get paid sooner and make your payments in a timely manner. "I find that this is one tool that, when done properly, compels companies to be disciplined with both their receivables and payables," says Harris.
By taking these actions, you will get a clear sense of your payment habits and can make changes if needed. The end result will be peace of mind — and a solid reputation with those you do business with.
"We reap what we sow," says Martin. "Put good positive energy out there, pay your bills on time, treat your vendors as you would your most cherished clients, and in some way this grand and generous effort returns to you in some positive way.… When your business pays on time, you and your staff can communicate with your clients or customers from a place of perspective and integrity. You are only asking them to do something that you are willing to do yourself."
Optimize Your Business Cash Flow
Important Legal Disclosures and Information
PNC is a registered mark of The PNC Financial Services Group, Inc. ("PNC"). This article has been prepared for general information purposes by the author who is solely responsible for its contents. The opinions expressed in these articles are those of the author and do not necessarily reflect the opinions of PNC or any of its affiliates, directors, officers or employees. This article is not intended to provide legal, tax or accounting advice or to suggest that you engage in any specific transaction, including with respect to any securities of PNC, and does not purport to be comprehensive. Under no circumstances should any information contained in the presentation, the webinar or the materials presented be used or considered as an offer or commitment, or a solicitation of an offer or commitment, to participate in any particular transaction or strategy or should it be considered legal or tax advice. Any reliance upon any such information is solely and exclusively at your own risk. Please consult your own counsel, accountant or other advisor regarding your specific situation. Neither PNC Bank nor any other subsidiary of The PNC Financial Services Group, Inc., will be responsible for any consequences of reliance upon any opinion or statement contained here, or any omission. Banking and lending products and services, bank deposit products, and Treasury Management products and services for healthcare providers and payers are provided by PNC Bank, National Association, a wholly owned subsidiary of PNC and Member FDIC. Lending and leasing products and services, including card services and merchant services, as well as certain other banking products and services, may require credit approval.