When, How & Why You Should Hire an Accountant
by Mark Henricks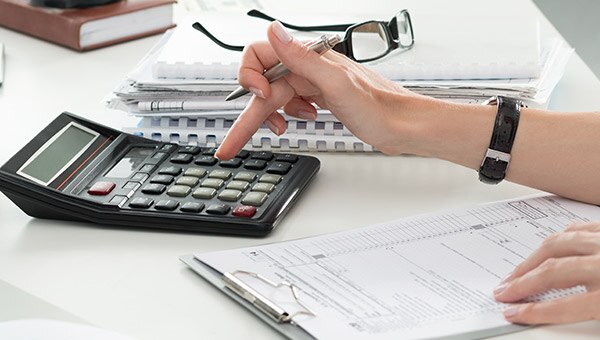 At some point in the journey of building a small business, some important questions around accounting come up. First things first:
Do I Need an Accountant?
When most businesses begin, the founder balances the checkbook, prepares financial reports, and does the business tax returns. As the complexity of these tasks grow and the demands of managing the business increase, it's often obvious that the best use of the owner's time and energy is not in handling the accounting. At this point, many smart small businesses turn to a specialist.
Accountant vs. Bookkeeper: Which Is Right for Me?
Before hiring an accountant, determine whether the business needs an accountant, a bookkeeper, or maybe even both.
A bookkeeper handles daily chores such as sending invoices, receiving payments, preparing purchase orders, tabulating employee hours, and preparing bank deposits, as well as recording all the data into your system.
A Certified Public Accountant (CPA) is a highly-trained and licensed professional who can help with preparing tax returns and generating financial reports for lenders or regulators. They can also help create income statements, cash flow forecasts, and other planning and management reports. CPAs have special abilities that other financial specialists do not, such as certifying financial documents. They can also be held liable by their state's accounting bodies for their conduct.
Generally speaking, most businesses hire accountants to prepare tax returns to start. Many have both bookkeepers, to handle day-to-day jobs, and accountants to assistant with more complex, technical, critical tasks. Accountants also cost as much as $300 hourly, while bookkeepers generally earn $50 or less.
How Do I Choose an Accountant?
You'll likely work with an accountant at tax time, and you may decide to extend the relationship year-round. Monthly consultations, for instance, can supply a business decision-maker with valuable advice regarding tax planning, managing cash, and planning for your growth.
If your business needs more than that, hiring a part-time accountant may make sense. A business that's generating several million dollars a year in revenues may need a full-time professional accounting employee. Even bigger businesses have full-fledged accounting departments with several full-time workers.
When it comes to choosing an accountant, small business owners are usually more comfortable working with an individual or small accounting firms, where they can get personal service and attention. Large accounting firms often have the varied expertise needed to match the complex requirements of bigger clients, but smaller businesses often feel overlooked at these firms.
Most accountants are generalists and most small businesses need them, at least at first. However, many CPAs are specialists. The American Institute of CPAs grants accountants several specialist certifications, including specialties in valuing businesses for sale or purchase, handling employee benefits plans, and performing government audits. Depending on your business's needs, it can be worth considering whether a specialist accountant is in order.
Which Accountant Should I Hire?
When it is time to identify a specific accountant, the U.S. Small Business Administration (SBA) suggests getting a referral from another business owner. To get referrals from peers, business owners can utilize their network and ask around.
After getting a few referrals, SBA suggests visiting candidates for an initial consultation, which is sometimes free. During the interview, be sure to ask about their experience working with small businesses. Also ask about experience in your specific industry. Inquire whether the firm offers services other than tax preparation, and find out who you will be working with. A small accounting firm is more likely to pair you with an experienced senior partner, while a large firm usually assigns small business clients to junior partners.
You can check the credentials of your final candidates at state and national accounting associations, including the AICPA.
What Else Should I Consider?
Time and effort spent finding and vetting an accountant is usually time well spent, because a long-term relationship with a trusted advisor can be quite valuable and useful.
But remember that at the end of the day, an accountant is a service provider. The final responsibility belongs to the business owner who signs tax returns and all other official accounting documents.
Optimize Your Business Cash Flow
Important Legal Disclosures and Information
Sources

Should You Hire an Accountant?: https://www.score.org/blog/2015/hal-shelton/should-you-hire-accountant
How to Find an Accountant Who Can Help Your Small Business over the Long Haul: https://www.sba.gov/blogs/how-find-accountant-who-can-help-your-small-business-over-long-haul
Find A CPA: http://www.aicpa.org/ForThePublic/Pages/ForthePublic.aspx
PNC is a registered mark of The PNC Financial Services Group, Inc. ("PNC"). This article has been prepared for general information purposes by the author who is solely responsible for its contents. The opinions expressed in these articles are those of the author and do not necessarily reflect the opinions of PNC or any of its affiliates, directors, officers or employees. This article is not intended to provide legal, tax or accounting advice or to suggest that you engage in any specific transaction, including with respect to any securities of PNC, and does not purport to be comprehensive. Under no circumstances should any information contained in the presentation, the webinar or the materials presented be used or considered as an offer or commitment, or a solicitation of an offer or commitment, to participate in any particular transaction or strategy or should it be considered legal or tax advice. Any reliance upon any such information is solely and exclusively at your own risk. Please consult your own counsel, accountant or other advisor regarding your specific situation. Neither PNC Bank nor any other subsidiary of The PNC Financial Services Group, Inc., will be responsible for any consequences of reliance upon any opinion or statement contained here, or any omission. Banking and lending products and services, bank deposit products, and Treasury Management products and services for healthcare providers and payers are provided by PNC Bank, National Association, a wholly owned subsidiary of PNC and Member FDIC. Lending and leasing products and services, including card services and merchant services, as well as certain other banking products and services, may require credit approval.
GET IN TOUCH

Stay Connected

Join Us

Be part of our inclusive culture that strives for excellence and rewards talent.

Visit PNC Careers »
The PNC Financial Services Group, Inc. All rights reserved.