Toggle nav
Login
Sign on to Online Banking
---
Personal and Small Business:
---
Personal and Small Business:
---
Corporate and Institutional: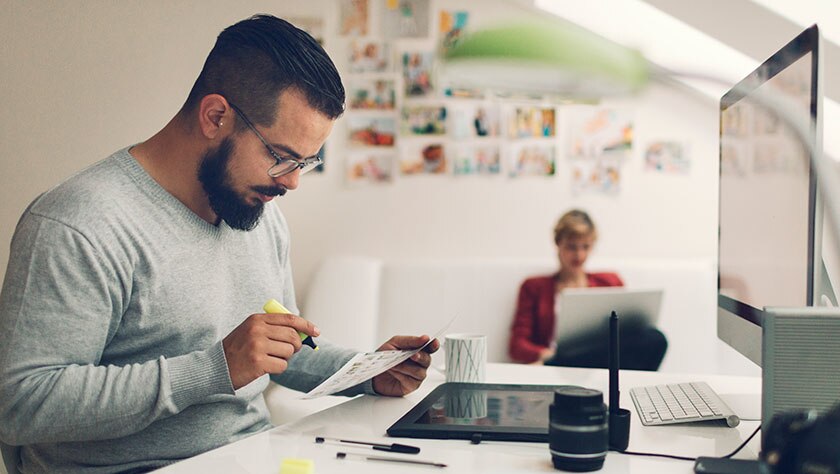 Whether it's to survive shortfalls or accelerate growth, access to credit can be critical to small business success. U.S. small-business borrowing hit a six-year high in 2013, as some small businesses expressed optimism for continued economic recovery, according to the Thomson Reuters/PayNet Small Business Lending Index.
Access to credit can help small businesses grow by giving them the means to purchase new equipment or supplies, upgrade technology and expand facilities — all of which can also lead to increased hiring. And managing that business credit in a positive way impacts the terms and availability of the financing available to fund that growth, reports the U.S. Small Business Administration (SBA).
However, many small-business owners don't realize the extent to which credit can influence financing costs, interest rates, insurance premiums, rental terms and conditions, and the amounts and terms available from suppliers, says the SBA.
Access to credit can help small businesses ensure a positive cash flow by securing financing at better terms and getting that financing when it's needed to take advantage of immediate business opportunities. Conversely, businesses with poor credit ratings may face higher credit card and interest rates from lenders. Indeed, insufficient or delayed financing is the second-most-common reason for business failure, reports the SBA.
Access to credit can also help small businesses avoid cash shortfalls — whether they're due to slow business, natural disasters or daily operations — and to stay afloat when times are tough.
And to limit small-business owners' personal liability, business credit creates a separation between the funds and credit ratings of an individual and the funds and credit ratings of the business, writes Marco Carbajo, founder of the Business Credit Insiders Circle.
To help ensure access to credit — and to higher credit limits — it's important for small businesses to meet lender compliance guidelines and to maintain a positive credit rating, Carbajo advises.
Small businesses should perform periodic checks of their credit reports and scores. Any errors should be challenged immediately with the appropriate credit bureau, reports Intuit's Small Business Blog.
Companies with less-than-perfect credit aren't necessarily blown out of the water. If a credit report contains an issue that is factually correct but negative, business owners can try negotiating directly with the creditor for a lower balance, an extended repayment schedule or removal of the item in question in exchange for immediate payment in full.
Small-business owners should also analyze their credit reports for information that can be seen as credit weaknesses by potential lenders, such as high balances relative to credit limits and too many open accounts.
Whether it's to help a company weather tough economic situations or to take advantage of growth opportunities when times are good, access to credit can be a critical component of any small-business success.
Optimize Your Business Cash Flow
Important Legal Disclosures and Information
PNC is a registered mark of The PNC Financial Services Group, Inc. ("PNC"). This article has been prepared for general information purposes by the author who is solely responsible for its contents. The opinions expressed in these articles are those of the author and do not necessarily reflect the opinions of PNC or any of its affiliates, directors, officers or employees. This article is not intended to provide legal, tax or accounting advice or to suggest that you engage in any specific transaction, including with respect to any securities of PNC, and does not purport to be comprehensive. Under no circumstances should any information contained in the presentation, the webinar or the materials presented be used or considered as an offer or commitment, or a solicitation of an offer or commitment, to participate in any particular transaction or strategy or should it be considered legal or tax advice. Any reliance upon any such information is solely and exclusively at your own risk. Please consult your own counsel, accountant or other advisor regarding your specific situation. Neither PNC Bank nor any other subsidiary of The PNC Financial Services Group, Inc., will be responsible for any consequences of reliance upon any opinion or statement contained here, or any omission. Banking and lending products and services, bank deposit products, and Treasury Management products and services for healthcare providers and payers are provided by PNC Bank, National Association, a wholly owned subsidiary of PNC and Member FDIC. Lending and leasing products and services, including card services and merchant services, as well as certain other banking products and services, may require credit approval.