Introducing Your Small Business to Social Media
by Marcia Layton Turner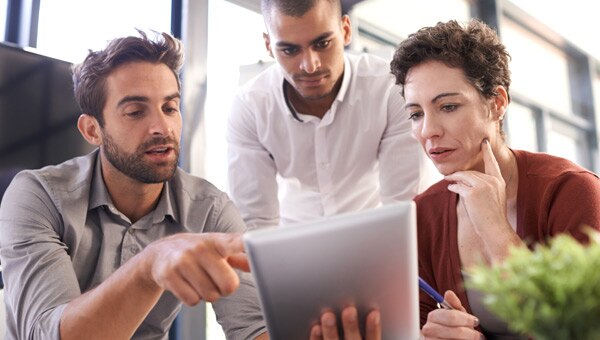 As a business owner, investing time in social media can be either a tremendous waste or one of the most effective marketing tactics you'll ever find.
The major draw of social media platforms like Facebook, Twitter, LinkedIn, Instagram, and YouTube is that they are all free to use. But that doesn't mean that you should rush to use all of them. In fact, mastering one platform will yield far better results than spreading your efforts across several before you're ready.
Select a Starting Platform
So, how do you know which social media platform is most appropriate for your industry or type of business? Here are some of the pros and cons of the leading platforms:
Facebook. While younger generations have shifted away from Facebook, its user base continues to grow. It is perhaps most effective for business-to-consumer (B2C) companies. Thanks to Facebook groups, businesses can now create communities of prospects and customers as a means of engaging directly with them.
Twitter. Twitter is one of the best tools for listening to customer comments. Using Twitter Search, companies can identify who is talking about them and what those tweets are saying. Businesses can then engage with customers to resolve any issues or gather feedback. Savvy entrepreneurs can also monitor competitors.
LinkedIn. While Facebook and Twitter may be the best platforms for B2C companies, LinkedIn is a leader in the business-to-business (B2B) space. Well known as the platform for professionals, many businesses use it for recruiting. With its new publishing tool, small businesses have another vehicle for building awareness and gaining familiarity with other companies.
Instagram. Unlike other social platforms, Instagram is completely photo and video-centric. For that reason, it is especially attractive to companies that will benefit from featuring products or images.
YouTube. You already know that video is king. Businesses in all industries, and of all sizes, are using it. Creating your own channel on YouTube allows you to quickly and easily post videos demonstrating how to use your product, or to share a success story surrounding your service or an event at which you recently spoke.
Craft a Social Media Plan
Once you've determined which social media platform to focus on initially, it's important to create a system to ensure consistent communication with your target audience. That's where many small businesses fall short—they start off strong and then fade. To set yourself up for social media success, follow these steps:
Set goal(s). What is your primary objective in becoming active on social media? Is it increased brand familiarity? Reconnecting with your community? Boosting web traffic? Bringing in more online sales? Set a quantifiable goal.
Decide on a schedule. Start slow. Rather than committing to sharing daily Facebook posts, how about opting for weekly communication at first?
Create an editorial calendar. Brainstorm topics of interest to your target customer and assign them to specific future dates, to avoid having to scramble to come up with a last minute topic.
Set corporate standards for your brand appearance. That is, decide on the types of posts you'll share—and what you won't—and what filters you'll use consistently on images. Ideally, photos you share will be of similar quality, reinforcing your brand identity.
Build in time for engagement. It's one thing to share information and another to have a conversation with your audience. Allow time to listen, respond, and inquire—seek two-way communication, not just one-way.
Consider Paid Social Media
While generating content for free is where social media started, today there are a number of ways to attract attention faster—and from more people—if you're willing to spend a few bucks. Nearly every platform now offers a way to reach its members for a fee, including:
Facebook. To reach a larger percentage of the people you are already connected to, you can pay to boost a post, which optimizes your post to reach an audience that's more likely to engage with your content. It's a great option to increase engagement and interaction. Then there are Promoted Posts, which allows you to describe your target client in great detail and to set different bidding levels. Facebook ads are great for driving traffic to your website so long as you include a call to action.
Twitter. Twitter offers three types of paid opportunities, including Promoted Tweets, Promoted Accounts, and Promoted Trends. Promoted Tweets are like a boosted Facebook post, which gets your Twitter post in front of more viewers. Promoted Accounts are used to try and attract more followers, and Promoted Trends are a way to monitor interest in a particular trending topic and jump on the bandwagon by attaching a Promoted Tweet at the top of trend results displayed. Twitter ads also can attract eyeballs, although probably from less targeted prospects.
LinkedIn. While LinkedIn text and sponsored ads are a bit more expensive than Facebook and Twitter ads, the level of targeting available is also more advanced. It allows you to target by job titles, industry, company size or by seniority. If your target audience is B2B, this is probably where you want to spend your money.
The small businesses that credit social media for large upticks in sales and exposure create a plan and stick to it, monitoring their progress at every step and focusing on doing more of what works and less of what doesn't.
Important Legal Disclosures and Information
PNC is a registered mark of The PNC Financial Services Group, Inc. ("PNC"). This article has been prepared for general information purposes by the author who is solely responsible for its contents. The opinions expressed in these articles are those of the author and do not necessarily reflect the opinions of PNC or any of its affiliates, directors, officers or employees. This article is not intended to provide legal, tax or accounting advice or to suggest that you engage in any specific transaction, including with respect to any securities of PNC, and does not purport to be comprehensive. Under no circumstances should any information contained in the presentation, the webinar or the materials presented be used or considered as an offer or commitment, or a solicitation of an offer or commitment, to participate in any particular transaction or strategy or should it be considered legal or tax advice. Any reliance upon any such information is solely and exclusively at your own risk. Please consult your own counsel, accountant or other advisor regarding your specific situation. Neither PNC Bank nor any other subsidiary of The PNC Financial Services Group, Inc., will be responsible for any consequences of reliance upon any opinion or statement contained here, or any omission. Banking and lending products and services, bank deposit products, and Treasury Management products and services for healthcare providers and payers are provided by PNC Bank, National Association, a wholly owned subsidiary of PNC and Member FDIC. Lending and leasing products and services, including card services and merchant services, as well as certain other banking products and services, may require credit approval.