E-commerce Business
How Businesses Can Leverage Online Platforms
By Donny Gamble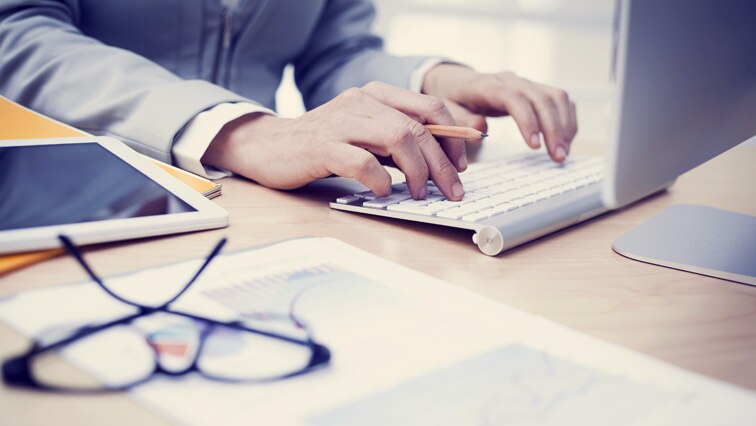 Online platforms are an excellent way for e-commerce businesses to grow sales, streamline their operations, and do business with international customers. If you have an online sales business, give these four online platforms a good look. Not only can they improve your sales by opening up your business to new markets, but they can also help to simplify your day-to-day business operations.
eBay
If you're selling a product, eBay can open an entirely new market for you. eBay boasts more than 112 million active users in 190 countries, which instantly gives you access to the largest online customer base in existence. That's plenty of leverage all by itself, but there's more. eBay offers a built-in e-commerce platform where you can quickly list and sell your products, freeing you of the need to build a custom platform from the ground up. There's even a mobile app that allows you to sell by scanning your item's barcode so that eBay can fill in all the product details for you. You can then take a few pictures of the item, and upload them onto eBay using the app. It couldn't be more simple.
Etsy
Etsy has a user base in the range of 30 million, and though it's smaller than eBay, the platform is targeted to specialize in certain products, like handmade goods, craft supplies, and vintage goods that are over 20 years old. There are no sign-up fees with Etsy, and you can list products for up to four months for just $0.20 per item. Etsy charges a transaction fee of 3.5 percent of the sale price once the sale completes.
Amazon Seller
Amazon has become such a powerful force that's cutting into the business of well-established big-box retailers. And when you sell on Amazon you have the advantage of doing so under the banner of a trusted name. Millions of people browse in retail stores, but make their actual purchases on Amazon—that's a trend that your business can tap into.
For $39.99 per month, you can sell an unlimited number of items on Amazon, and the first month in the program is free. Transactions take place online, and sales proceeds are sent directly to your bank from Amazon.
Fulfillment by Amazon
Fulfillment by Amazon (FBA) takes all the benefits of Amazon and adds a few more. As they put it, they pick, pack, and ship your orders. With FBA, you store your products in Amazon's fulfillment centers, then Amazon does the rest, including customer service throughout the transaction. This will completely streamline your e-commerce business operations, and restricts your activities primarily to selling your products—not filling orders, going to the post office, or handling back-end customer service.
FBA also gives you a more competitive price position. As a Prime member, you'll have free two-day shipping, and all Amazon customers can get free shipping on orders over $35. Your product listings will get the benefit of higher rankings, because most FBA listings are ranked without shipping costs.
Important Legal Disclosures and Information
PNC is a registered mark of The PNC Financial Services Group, Inc. ("PNC"). This article has been prepared for general information purposes by the author who is solely responsible for its contents. The opinions expressed in these articles are those of the author and do not necessarily reflect the opinions of PNC or any of its affiliates, directors, officers or employees. This article is not intended to provide legal, tax or accounting advice or to suggest that you engage in any specific transaction, including with respect to any securities of PNC, and does not purport to be comprehensive. Under no circumstances should any information contained in the presentation, the webinar or the materials presented be used or considered as an offer or commitment, or a solicitation of an offer or commitment, to participate in any particular transaction or strategy or should it be considered legal or tax advice. Any reliance upon any such information is solely and exclusively at your own risk. Please consult your own counsel, accountant or other advisor regarding your specific situation. Neither PNC Bank nor any other subsidiary of The PNC Financial Services Group, Inc., will be responsible for any consequences of reliance upon any opinion or statement contained here, or any omission. Banking and lending products and services, bank deposit products, and Treasury Management products and services for healthcare providers and payers are provided by PNC Bank, National Association, a wholly owned subsidiary of PNC and Member FDIC. Lending and leasing products and services, including card services and merchant services, as well as certain other banking products and services, may require credit approval.