Don't Pay That Invoice (Yet): Managing Payables
by Mark Henricks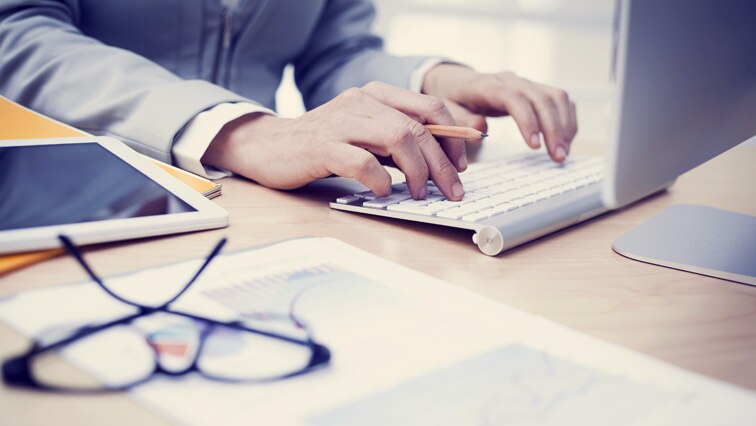 A business that has enough cash to pay its bills when they're due is probably financially healthy, at least for the moment. But a business that pays bills before they are due may not be managing its cash effectively. In the worst case, paying bills early can cause a business to run out of cash and have to borrow—or even cease operations.
Why When You Pay Matters
Managing accounts payable is a vital skill for any business owner to master. The central objective of accounts payable management is to pay bills when due—but not earlier. Paying bills before they are due can actually increase costs. Ideally, a bill that is due in 30 days will be paid in 30 days. Paying before then is, in practice, providing the vendor with an interest-free loan.
There is one exception to this rule. When a vendor offers a discount for early payment, consider taking advantage of it. Depending on the size of the discount, this can provide significant financial advantage.
Of course, a business should also avoid paying bills late. Late payments may incur financial penalties from vendors that can both deplete cash and increase the cost of doing business. Paying bills late can also damage vendor relationships.
To make sure bills are being paid on time—and neither too soon nor too late—carefully track all requests for payment. Include the name of the vendor, the amount of the bill, the due date, and any discount that is available for early payment in each record.
Taking Advantage of Data
Using data from bills and invoices can generate useful accounts payable metrics. One helpful measurement is the percentage of bills that are paid on time each month. To get this, divide the number of bills paid on time by the total number of bills received from vendors. Ideally, this number will be 100 percent.
Also calculate days payable outstanding for each month. Start by figuring average daily cost of goods sold (COGS)[1]. To get this, take the COGS figure on the balance sheet and divide by the 365 number of days in a year (though some use 360 days as a convenient round number). Then divide that number into the total dollar amount of accounts payable owed at the end of the month. The result is days payable outstanding. Increasing the days payable outstanding number improves available working capital and increases free cash flow.
Another valuable metric is the percentage of early payment discounts that were received or were missed because of failure to pay early enough. Ideally, a business will take advantage of all worthwhile early payment discounts. As a general rule, if a business can get a two percent discount for paying within ten days instead of 30 days—which is a standard early payment discount—the discount is worth considering.
Invoice Payment Practices
The manner of payment is another factor. A business that pays electronically rather than by paper check sent through the mail can wait until closer to the bill due date to submit payment and avoid paying any earlier than necessary. Track how many bills are being paid that way, with the goal of paying as many as possible—if not all of them—electronically.
Best practices of payable management also include cost-effectively processing payments. Knowing the number of days it takes to process a payment and the number of payments processed by each employee in the department can help fine-tune this process. It's also important to carefully control which employees can write checks, and to negotiate with vendors for better terms.
However, the basic technique of accounts payable management is to delay expenditures whenever possible—so you can maximize the value of every dollar.
Optimize Your Business Cash Flow
Important Legal Disclosures and Information
http://www.business-literacy.com/financial-concepts/days-payable-outstanding/
PNC is a registered mark of The PNC Financial Services Group, Inc. ("PNC"). This article has been prepared for general information purposes by the author who is solely responsible for its contents. The opinions expressed in these articles are those of the author and do not necessarily reflect the opinions of PNC or any of its affiliates, directors, officers or employees. This article is not intended to provide legal, tax or accounting advice or to suggest that you engage in any specific transaction, including with respect to any securities of PNC, and does not purport to be comprehensive. Under no circumstances should any information contained in the presentation, the webinar or the materials presented be used or considered as an offer or commitment, or a solicitation of an offer or commitment, to participate in any particular transaction or strategy or should it be considered legal or tax advice. Any reliance upon any such information is solely and exclusively at your own risk. Please consult your own counsel, accountant or other advisor regarding your specific situation. Neither PNC Bank nor any other subsidiary of The PNC Financial Services Group, Inc., will be responsible for any consequences of reliance upon any opinion or statement contained here, or any omission. Banking and lending products and services, bank deposit products, and Treasury Management products and services for healthcare providers and payers are provided by PNC Bank, National Association, a wholly owned subsidiary of PNC and Member FDIC. Lending and leasing products and services, including card services and merchant services, as well as certain other banking products and services, may require credit approval.
GET IN TOUCH

Stay Connected

Join Us

Be part of our inclusive culture that strives for excellence and rewards talent.

Visit PNC Careers »
The PNC Financial Services Group, Inc. All rights reserved.