Moving Jobs Back to the U.S. at Ferrara Candy Company
by Marcia Layton Turner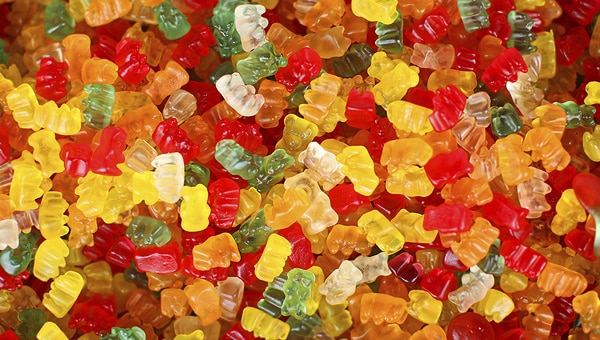 "Anything we can do to support U.S. manufacturing, we want to do," says Chad Lusk, Chief Strategy Officer and Senior Vice President of Marketing at Ferrara Candy Company in Chicago. The company has even gone so far as to shut down two Canadian production facilities and move 25 million pounds of annual candy production back to the United States. Ferrara is part of a renewed push to return jobs from international manufacturing plants to the U.S.
If you've eaten Lemonheads, Trolli, Now & Laters, Black Forest, or Brach's candies (to name just a few), you've enjoyed the fruits of Ferrara's labor. Ferrara currently produces 18 different brands of non-chocolate confections in six production facilities, with four in the U.S. and two in Mexico. Production outside the U.S. was established decades ago, explains Lusk, because it was more cost-effective, based on raw materials, labor, and transportation costs at that time.
But when Walmart, a Ferrara customer, announced a $250 billion manufacturing initiative that drew attention to the issue of U.S. jobs, it presented Ferrara with an opportunity. "We took it as a call to action for ourselves," says Lusk. "We make investments in ourselves to best meet our customers' needs."
While Lusk says that the move was not financially driven, it was in line with the company's goal to be "a more dynamic, more efficient producer of confections."
The prospect of moving all the equipment and raw materials from Canada to Chicago was daunting at first, but Ferrara began breaking down the process about two years ago. The final transition from Canada to the U.S. took three months, he says.
Although moving entire manufacturing operations anywhere may seem overwhelming at first, says Lusk, it can certainly be done. Ferrara's advice for approaching the opportunity is to:
Take it as a challenge to yourself. Lusk asks, what can you do to improve your own operations? What would bringing jobs back to the U.S. mean for product quality, delivery times, or hiring?
Calculate the new jobs created. Thanks to the move, Ferrara anticipates that at least 100 highly skilled U.S. jobs will be created within the next year.
Make sure leadership is on board. Ferrara's leadership supported the move from the first day, which was critical to its success. Communicate that support throughout the organization.
Talk to your customers. Ferrara moved operations back to the U.S. to make it a stronger company and to further improve relationships with its customers, says Lusk. Both have been accomplished.
Prepare for the influx. Lusk says that Ferrara made a significant investment in its Chicago facilities by expanding the production facility and creating a dedicated packaging center.
Work through the logistical challenges. Take the time to break down the move and identify all the steps required to shut down the facility, transfer equipment over country lines, and hire new workers on the other end.
Despite surprises along the way — Lusk says that equipment doesn't always reconnect as expected — Ferrara has seen only positive results from moving jobs back to the States. Lusk reports that the reaction from Ferrara's employees was positive. Candy consumers noticed, and it helped boost sales above category growth rates.
"It's been inspirational for us as an organization," says Lusk. "It showed us what we were capable of. Every aspect of the company was touched in some way. Our workforce is excited by what it means for them."
Optimize Your Business Cash Flow
Important Legal Disclosures and Information
PNC is a registered mark of The PNC Financial Services Group, Inc. ("PNC"). This article has been prepared for general information purposes by the author who is solely responsible for its contents. The opinions expressed in these articles are those of the author and do not necessarily reflect the opinions of PNC or any of its affiliates, directors, officers or employees. This article is not intended to provide legal, tax or accounting advice or to suggest that you engage in any specific transaction, including with respect to any securities of PNC, and does not purport to be comprehensive. Under no circumstances should any information contained in the presentation, the webinar or the materials presented be used or considered as an offer or commitment, or a solicitation of an offer or commitment, to participate in any particular transaction or strategy or should it be considered legal or tax advice. Any reliance upon any such information is solely and exclusively at your own risk. Please consult your own counsel, accountant or other advisor regarding your specific situation. Neither PNC Bank nor any other subsidiary of The PNC Financial Services Group, Inc., will be responsible for any consequences of reliance upon any opinion or statement contained here, or any omission. Banking and lending products and services, bank deposit products, and Treasury Management products and services for healthcare providers and payers are provided by PNC Bank, National Association, a wholly owned subsidiary of PNC and Member FDIC. Lending and leasing products and services, including card services and merchant services, as well as certain other banking products and services, may require credit approval.
GET IN TOUCH

Stay Connected

Join Us

Be part of our inclusive culture that strives for excellence and rewards talent.

Visit PNC Careers »
The PNC Financial Services Group, Inc. All rights reserved.