Consider the Many Benefits of Hiring Older Workers
by Mark Henricks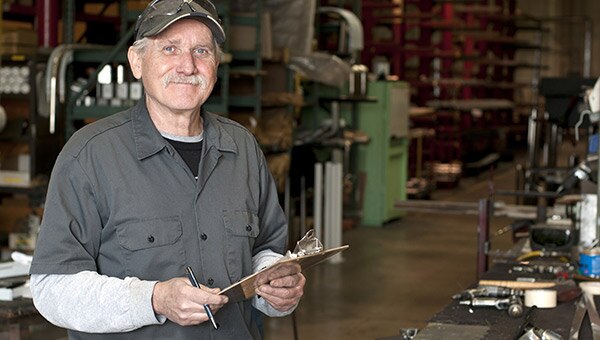 Technology can become obsolete, marketing messages can go stale, and business models can lose their vitality. But experienced workers remain a valuable resource for small and midsized businesses, even late in the individuals' careers.
The prejudices against older workers—generally those in their 50s and above—are no secret. Older workers often are characterized as being costly, slower, less motivated, or technologically backward. However, these characterizations generally are inaccurate. They also neglect the strengths older workers bring to organizations.
Experience and Teamwork
Experience is the primary benefit offered by veteran workers. While a worker who has been working for three or more decades may not be on the cutting edge of the latest social media, many older workers are media-savvy, and technology skills can be taught. Deep, practical, industry-specific knowledge can only be gained through long experience.
Additionally, many older workers have learned how to work in teams and solve real-world problems as well as evaluate tricky situations and know when to call for help. These are skills that are not necessarily taught in classrooms and that many younger workers haven't had time to develop.
Credibility and Patience
Mature workers also tend to inspire greater confidence among customers, vendors, and investors. They can reassure others that he or she knows what she is doing and has been there before. Mentoring other employees is another area where older workers shine for the same reason.
Experienced workers may also, by virtue of their greater exposure to life's ups and downs, display greater patience. This can be invaluable when it comes to solving problems and dealing with customer complaints.
Good Habits and Fewer Distractions
Younger workers in general probably don't deserve the slacker label that is sometimes applied to them. However, there is no doubt that employees with many years of employment behind them are likely to have developed a solid work ethic.
While both groups have different distractions and demands in their life stages, older workers are probably less likely to be under the demands of a young family. And, because they are approaching the ends of their careers rather than the beginnings, they are less likely to be ambitious job-hoppers.
Value and Connections
People who have been on the job a long time and taken advantage of many seniority-adjusted pay hikes naturally tend to earn more. However, when comparing employees who earn about the same, veteran workers are likely to save an employer money because they have more experience, are familiar with common problems and solutions, and tend to make fewer mistakes.
Another benefit of having a long career behind them is that these workers tend to possess wider, more numerous, and better contacts. Membership in a network of highly experienced people makes it easier to tap expert advice, get introductions to highly placed contemporaries, and call on prior contacts with customers, vendors, investors, and others.
Adapting and Aging
Older workers are not without issues. Some veteran workers may bristle at having to take orders from younger supervisors. And there's no question that the demands of work in 2016 are very different—technologically and otherwise—from earlier decades.
Overall, older workers offer a multitude of benefits to employers. With 25 million of the 150 million members of the U.S. workers aged 55 to 64, and another 8.5 million aged 65 and over, according to the Bureau of Labor Statistics [1], this group is too large and too attractive to ignore.
And, as workers anticipate retirements that may last decades rather than years, more and more workers are intending to work longer than the workers who came before them—both as full-time contributors and as consultants and part-timers.
Important Legal Disclosures and Information
https://www.bls.gov/cps/cpsaat11b.htm
PNC is a registered mark of The PNC Financial Services Group, Inc. ("PNC"). This article has been prepared for general information purposes by the author who is solely responsible for its contents. The opinions expressed in these articles are those of the author and do not necessarily reflect the opinions of PNC or any of its affiliates, directors, officers or employees. This article is not intended to provide legal, tax or accounting advice or to suggest that you engage in any specific transaction, including with respect to any securities of PNC, and does not purport to be comprehensive. Under no circumstances should any information contained in the presentation, the webinar or the materials presented be used or considered as an offer or commitment, or a solicitation of an offer or commitment, to participate in any particular transaction or strategy or should it be considered legal or tax advice. Any reliance upon any such information is solely and exclusively at your own risk. Please consult your own counsel, accountant or other advisor regarding your specific situation. Neither PNC Bank nor any other subsidiary of The PNC Financial Services Group, Inc., will be responsible for any consequences of reliance upon any opinion or statement contained here, or any omission. Banking and lending products and services, bank deposit products, and Treasury Management products and services for healthcare providers and payers are provided by PNC Bank, National Association, a wholly owned subsidiary of PNC and Member FDIC. Lending and leasing products and services, including card services and merchant services, as well as certain other banking products and services, may require credit approval.