Toggle nav
Login
Sign on to Online Banking
---
Personal and Small Business:
---
Personal and Small Business:
---
Corporate and Institutional: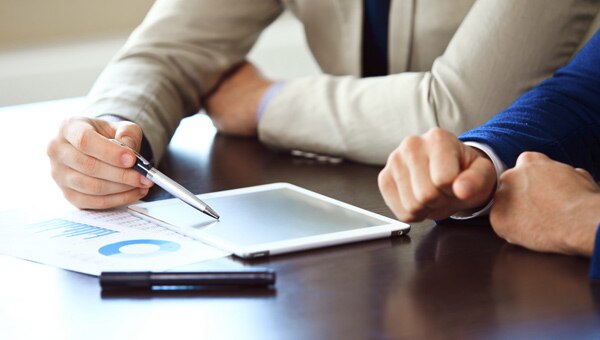 The rise of online sales has motivated many small retail business owners to expand their offerings to include eCommerce. Online sales are experiencing strong growth, so even the small retail businesses that have a successful "real world" retail presence are adding online sales and eCommerce capabilities to supplement the in-person shopping experience.
Here are a few key strategies and questions to keep in mind when expanding your business from one or more brick-and-mortar retail locations to include ecommerce.
How will this affect business operations?
Adding ecommerce to your retail business is not just a matter of registering a domain name and building a simple website. Effectively selling online adds a level of complexity to your retail business that will affect your business operations in multiple ways. For example, you will need to consider whether to hire more staff, or if you can reassign and relocate existing staff to help manage your ecommerce operations.
Another thing to consider is how you will handle order fulfillment, shipping, and logistics for your online sales? Perhaps you could save money on warehouse space or fulfillment services by keeping those functions at your existing retail location.
How will the move affect cash flow?
While ecommerce is often praised for being a cost-effective way to run a retail business, there are still some costs and cash flow challenges that are unique to selling online.
In addition to covering the overhead costs of your physical retail space—including rent, utilities, labor, and inventory storage—your ecommerce operations will also require some upfront investment and ongoing expenses.
For example, you may need to invest in a new or expanded retail website with updated ecommerce functionality to ensure secure transactions. You will need to cover the costs of fulfilling online orders and shipping products to customers.
Selling online also requires different marketing strategies to get traffic to your website and compete with other sellers, which takes both time and money. You might need to budget for a few lean months of cash flow until your online sales are delivering a positive return on investment or you may need to consider getting financing to help deal with the costs of launching your ecommerce operations.
How will online sales engage and serve your customers?
Before committing to online sales, think about your existing store's clientele and how they will best be served. What can you do to deliver a compelling customer experience via online sales that complements your existing brand and that replicates the unique value proposition of your in-store experience?
Do your customers tend to be younger, more digitally adept consumers who prefer the online experience, or do you serve customers from older generations who may still seek a traditional brick-and-mortar experience?
Are you seeing strong demand for online sales from your current customers at your brick-and-mortar retail location?
Have you done your research to see if your business is well-suited to selling products online that are in-demand or currently hard to find online?
Can you sell the right products and serve customers better than other online sellers who are already active in this market?
Ideally, adding ecommerce to your retail business should both expand your customer base and help you serve your existing customers better.
Even if your customers are not exceptionally tech-savvy and are happy to keep coming to your retail location, there are still various ways that online sales can deepen customer relationships and boost your business, like offering a customer loyalty program that awards your customers points for checking in with your store from their mobile phones.
You could use your store website and social media presence to share special discounts with your customers, or offer content such as short product demo videos, online seminars, limited time offers, web-based customer service, technical support, or other special customer experiences that can be delivered online.
How will your retail and online stores work together?
Retail as a whole is becoming more of an omni-channel experience—where customers can buy online, try products in the store, research purchases in advance online (or from their phones while in the store), and engage with brands via mobile devices from any location. This means that your retail store and your retail website cannot be stand-alone experiences—both aspects of your business need to be well integrated with your overall brand and sales process.
Before committing to the cost, time, and effort of venturing into online sales for the first time—or revamping an existing ecommerce presence—make sure that you understand your business's compelling value proposition. Lastly, ensure that the same attributes, brand personality, and customer experience that make people want to buy from you in person will also make them want to buy from you online.
Optimize Your Business Cash Flow
Important Legal Disclosures and Information
Related Links:
http://www.thetitegroup.com
http://www.thesaleslion.com
PNC is a registered mark of The PNC Financial Services Group, Inc. ("PNC"). This article has been prepared for general information purposes by the author who is solely responsible for its contents. The opinions expressed in these articles are those of the author and do not necessarily reflect the opinions of PNC or any of its affiliates, directors, officers or employees. This article is not intended to provide legal, tax or accounting advice or to suggest that you engage in any specific transaction, including with respect to any securities of PNC, and does not purport to be comprehensive. Under no circumstances should any information contained in the presentation, the webinar or the materials presented be used or considered as an offer or commitment, or a solicitation of an offer or commitment, to participate in any particular transaction or strategy or should it be considered legal or tax advice. Any reliance upon any such information is solely and exclusively at your own risk. Please consult your own counsel, accountant or other advisor regarding your specific situation. Neither PNC Bank nor any other subsidiary of The PNC Financial Services Group, Inc., will be responsible for any consequences of reliance upon any opinion or statement contained here, or any omission. Banking and lending products and services, bank deposit products, and Treasury Management products and services for healthcare providers and payers are provided by PNC Bank, National Association, a wholly owned subsidiary of PNC and Member FDIC. Lending and leasing products and services, including card services and merchant services, as well as certain other banking products and services, may require credit approval.