Preventing Cash Flow Dips during the Change of Seasons
by Marcia Layton Turner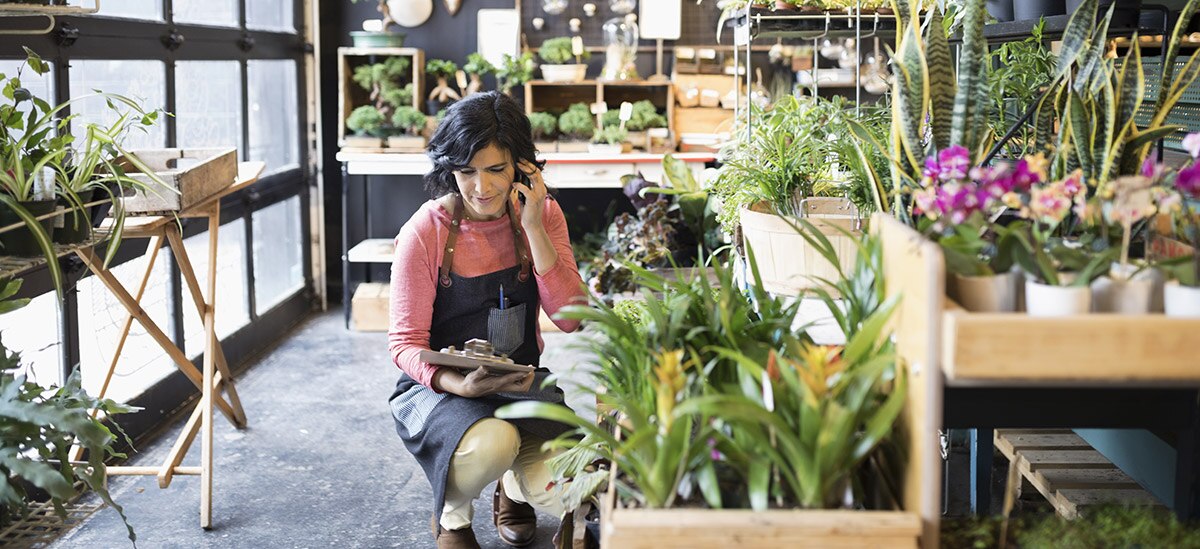 Every business has cash flow cycles. At various times of the year, demand rises, and at other times, it falls. Sometimes those cycles are related to consumer cash flow, other times corporate budgets are more the driver, and in more cases than you might expect, the weather is the primary factor.
Businesses built around a product or service that is more popular during certain times of year are most impacted by seasonality. Country clubs, ski resorts, tax accountants, landscape designers, wedding photographers and college campuses are prime examples. During periods of high demand, revenue rises, often followed at some point by periods when cash is scarce. Even when anticipated, such declines can make cash flow management more difficult.
So what's the solution?
Add off-season offerings
One strategy is to find a complementary product or service that is in high demand during your slower times. This concept can work whether your slow times happen six months of the year or every Monday night.
The Great Escape and Splashwater Kingdom in Lake George, NY is a popular summertime attraction. During the school year, however, it sits fairly idle. It is then that its partner facility across the street, Six Flags' Great Escape Lodge, complete with indoor water park, gets busier.
Turin Tennis and Swim Club in Fairport, NY puts up a huge bubble each fall to create an indoor soccer and lacrosse field. That same bubble then comes down each May, to make space for more outdoor tennis courts for its members to use during the summer.
Likewise, many lawn and landscape firms who weed yards and cut grass during the warm months offer snow plowing to those in the colder climates during the winter.
Shift your promotional plan
Banks sell the same products and services day in and day out, whether it's February or November, but what they promote to their prospects and customers changes based on the seasons. January through April, setting up an IRA or qualifying for a mortgage may be the focus. In August and September, it might be student accounts. While the products available don't change, what banks market to their customers does.
During winters, Panera Bread advertises its hot and hearty soups, but as the temperatures rise, customers hear more about their crisp, fresh salads. In both cases, anticipating customers' needs each season allows the business to put the focus on whatever product could sell the best, creating new sources of cash flow throughout the year.
Can you identify the seasons in your business and then develop marketing campaigns to push your slower-selling products and services?
Offer an incentive to buy now
Smart companies create compelling incentives to bring customers in during slower times.
You'll notice that restaurants schedule "Kids Eat Free" deals or offer a free appetizer with the purchase of two entrees on Mondays and Tuesdays, when fewer people eat out. Ski equipment retailers have blow-out sales during hot August, when water skiing is more popular than downhill or alpine. Fitness clubs often offer bargain prices to entice people to join during the warmer months, when fewer of its existing membership base is there.
To even out the seasonality or revenue cycles in your own business, work to add products and services that are needed during those down times, or promote existing products with enticing offers to more heavily to drum up new business.
Optimize Your Business Cash Flow
Important Legal Disclosures and Information
PNC is a registered mark of The PNC Financial Services Group, Inc. ("PNC"). This article has been prepared for general information purposes by the author who is solely responsible for its contents. The opinions expressed in these articles are those of the author and do not necessarily reflect the opinions of PNC or any of its affiliates, directors, officers or employees. This article is not intended to provide legal, tax or accounting advice or to suggest that you engage in any specific transaction, including with respect to any securities of PNC, and does not purport to be comprehensive. Under no circumstances should any information contained in the presentation, the webinar or the materials presented be used or considered as an offer or commitment, or a solicitation of an offer or commitment, to participate in any particular transaction or strategy or should it be considered legal or tax advice. Any reliance upon any such information is solely and exclusively at your own risk. Please consult your own counsel, accountant or other advisor regarding your specific situation. Neither PNC Bank nor any other subsidiary of The PNC Financial Services Group, Inc., will be responsible for any consequences of reliance upon any opinion or statement contained here, or any omission. Banking and lending products and services, bank deposit products, and Treasury Management products and services for healthcare providers and payers are provided by PNC Bank, National Association, a wholly owned subsidiary of PNC and Member FDIC. Lending and leasing products and services, including card services and merchant services, as well as certain other banking products and services, may require credit approval.
GET IN TOUCH

Stay Connected

Join Us

Be part of our inclusive culture that strives for excellence and rewards talent.

Visit PNC Careers »
The PNC Financial Services Group, Inc. All rights reserved.