Toggle nav
Login
Sign on to Online Banking
---
Personal and Small Business:
---
Personal and Small Business:
---
Corporate and Institutional:
Improving Cash Flow with Better Pricing Strategies
by Ben Gran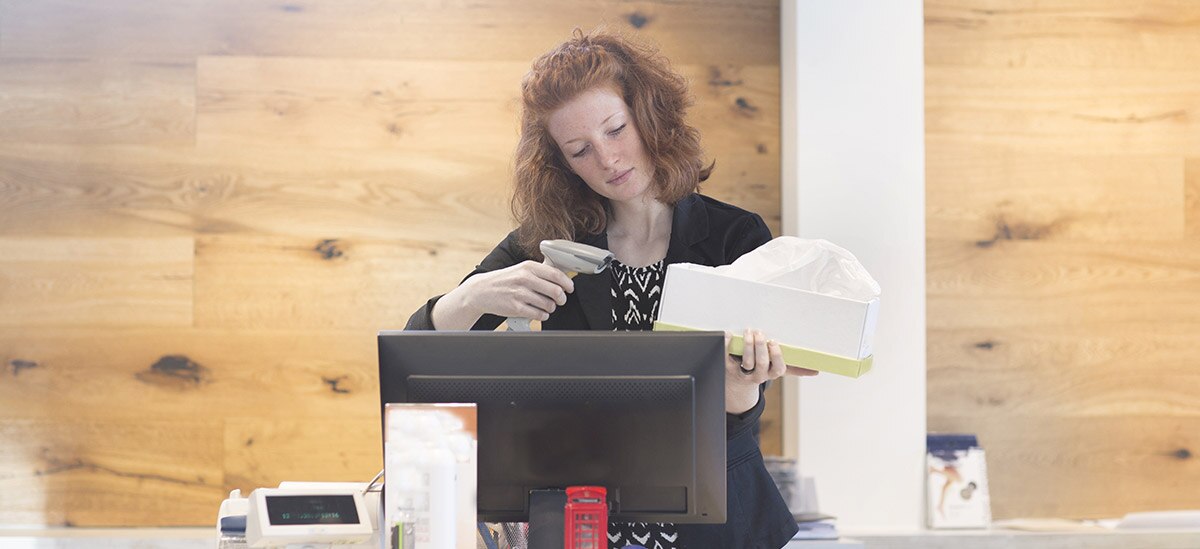 Pricing is a major preoccupation of business owners, since it has many effects on the way your business performs and how it's perceived in the market. Charge too much and you risk losing market share; charge too little and you risk undermining your profit margins and being perceived as a "lower-value" option compared to your competitors.
Pricing affects every aspect of a business's brand. High prices are often a signaling mechanism to tell the market that your product is worth more than a competitor's, and trying to compete with bigger companies by cutting prices is often a mistake, as it undercuts your profitability while still failing to match the bigger brands' economies of scale. It's complicated to get the price right, but if done correctly, a good pricing strategy can be one of the most important ways to improve your cash flow.
Here are a few key pricing strategies to help increase your cash flow:
Premium Pricing
Many business owners are familiar with the idea of a premium pricing strategy. By charging more for its products than their competitors, a company can send a message to the market that its products are inherently more valuable, and that people should be willing to pay a premium price. Luxury goods makers pursue this same strategy with higher prices for designer handbags, jewelry, and other high-end products.
Business owners might be reluctant to adopt a premium pricing strategy because it might feel inauthentic—especially if their brand hasn't already attained a position in the customer's mind as being a premium product. Instead of simply raising prices, look for ways to charge more for your product while at the same time giving the buyer more value. For example, you could offer free delivery, free technical support, an extended warranty, or other guarantees to make the customer feel better about paying a higher price.
Premium pricing doesn't have to feel false or manipulative. In fact, this pricing strategy can be a good way to build trust with customers while also boosting your cash flow.
Product-Based Pricing
Many startups and small businesses use special introductory pricing as a way to launch a new product. By offering a product at a discount for a limited time, your company can get new customers interested to try it, and then increase the price after the product becomes more widely adopted. Another product-based pricing strategy is to sell a product as a "loss leader" that is deliberately underpriced, but requires add-ons, accessories, or supplemental services.
One great example of a loss leader is printers. The printer itself is often cheap and sold at a big loss, in order for the brand to make money on a recurring basis by selling printer ink cartridges. Consider if your product or service can be sold on a loss leader basis. By offering an initial discount or low price, you can secure a customer relationship that is more profitable for the long term.
Monitoring Competitors
Another pricing strategy is to keep a close eye on the pricing of your competitors, and then set your own prices in response to where the market is headed. Try offering a discount for entry-level products or basic services, and then charge higher prices for higher-value models or comprehensive service packages. Also integrate competitive analysis into your pricing strategy by having a clear-eyed view of which of your products are truly the best in their market, and which ones are not.
Put thought into adjusting your pricing so you can emphasize the premium value of your best products, while giving away a lower profit margin on products that don't sell as well. You might be less competitive in some market segments (and charge lower prices there), but this pricing strategy can allow you to focus on charging higher prices and reaping bigger profits from the flagship products—where you are truly the market leader.
Pricing constantly changes as companies adjust to new technology, rising (or falling) costs of supplies and inputs, new competitors, and overall dynamic conditions in the market. But if you keep a few key pricing strategies in mind, they can serve as a guide to help you make informed business decisions in setting prices in a way that creates bigger revenue—and bigger cash flow.
Optimize Your Business Cash Flow
Important Legal Disclosures and Information
PNC is a registered mark of The PNC Financial Services Group, Inc. ("PNC"). This article has been prepared for general information purposes by the author who is solely responsible for its contents. The opinions expressed in these articles are those of the author and do not necessarily reflect the opinions of PNC or any of its affiliates, directors, officers or employees. This article is not intended to provide legal, tax or accounting advice or to suggest that you engage in any specific transaction, including with respect to any securities of PNC, and does not purport to be comprehensive. Under no circumstances should any information contained in the presentation, the webinar or the materials presented be used or considered as an offer or commitment, or a solicitation of an offer or commitment, to participate in any particular transaction or strategy or should it be considered legal or tax advice. Any reliance upon any such information is solely and exclusively at your own risk. Please consult your own counsel, accountant or other advisor regarding your specific situation. Neither PNC Bank nor any other subsidiary of The PNC Financial Services Group, Inc., will be responsible for any consequences of reliance upon any opinion or statement contained here, or any omission. Banking and lending products and services, bank deposit products, and Treasury Management products and services for healthcare providers and payers are provided by PNC Bank, National Association, a wholly owned subsidiary of PNC and Member FDIC. Lending and leasing products and services, including card services and merchant services, as well as certain other banking products and services, may require credit approval.
GET IN TOUCH

Stay Connected

Join Us

Be part of our inclusive culture that strives for excellence and rewards talent.

Visit PNC Careers »
The PNC Financial Services Group, Inc. All rights reserved.