Is Your Business Ready for an HR Department?
by Mark Henricks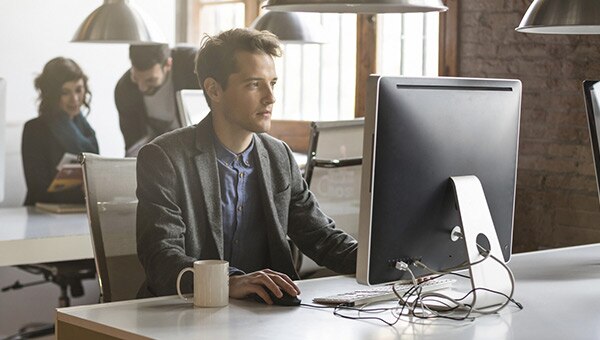 In many small businesses, one member of the management team often assumes responsibility for managing all the human resource-related tasks. This can be on top of their official responsibilities, of course. As part of their human resource duties, they recruit new employees, assess the candidates, make employment offers, and get new workers on board. They may also handle the more unpleasant tasks, like letting go workers that aren't working out.
But not having a designated HR person can be inefficient and even risky for a small company. Being able to rely on HR specialists, and helping avoid potential costly lawsuits, is one of the main reasons many small businesses outsource at least part of their HR process to external specialists.
The Outsourcing Option
It's normal for firms to outsource some tasks elsewhere. Firms can save a lot of time (which equals money), as well as possibly reduce the odds of a lawsuit. Even with only a handful of employees, the risk of a lawsuit from even one misstep can still loom large.
Outsourcing could mean hiring a part-time HR consultant to come in a few days a month, or it could mean turning over all of the company's HR activities to an external firm. You can also rely on an online HR platform that allow your employees to take care of many routine tasks themselves, like selecting a health insurance carrier and requesting time off.
But at what point should you consider hiring an outside firm? When those part-time HR tasks are hampering the company's growth, it's probably time to outsource. If you can't hire fast enough, or you're spending too much of your day setting up health insurance accounts for new hires, you need to consider turning the work over to a trained professional.
Advantages of Outsourcing
By relying on others to make HR decisions and manage everyday tasks, smaller businesses gain access to veteran HR professionals that they may not have been able to afford otherwise. They increase their internal capacity by off-loading HR work, and they save money by not having to pay the industry salary and benefits that an experienced employee would require.
Even if you aren't doing much hiring or firing, you still need to be sure your business is operating within state and federal employment laws. That means staying up-to-date on official notices, having multiple files on each employee, managing retirement deposits and health care insurance, and dealing with worker's compensation claims, as well as training and development opportunities and other tasks.
The 50-Person Tipping Point
Businesses with fewer than 50 employees generally can't afford to handle HR in-house and designate a full-time, experienced employee for HR tasks. Outsourcing usually makes more sense for smaller companies.
But once the company's talent pool exceeds 50 employees, it makes more sense to create a new HR role within the company. At that point, there are enough day-to-day responsibilities to make it financially feasible to have an in-house HR department. For a company with more than 50 employees, the HR manager will be needed to recruit, screen, and interview new candidates, as well as hiring and onboarding them. They will also need to calculate payroll, track vacation time, set up retirement accounts, oversee performance reviews, and stay abreast of state and federal employment laws. For growing companies, it really is a full-time job.
Important Legal Disclosures and Information
PNC is a registered mark of The PNC Financial Services Group, Inc. ("PNC"). This article has been prepared for general information purposes by the author who is solely responsible for its contents. The opinions expressed in these articles are those of the author and do not necessarily reflect the opinions of PNC or any of its affiliates, directors, officers or employees. This article is not intended to provide legal, tax or accounting advice or to suggest that you engage in any specific transaction, including with respect to any securities of PNC, and does not purport to be comprehensive. Under no circumstances should any information contained in the presentation, the webinar or the materials presented be used or considered as an offer or commitment, or a solicitation of an offer or commitment, to participate in any particular transaction or strategy or should it be considered legal or tax advice. Any reliance upon any such information is solely and exclusively at your own risk. Please consult your own counsel, accountant or other advisor regarding your specific situation. Neither PNC Bank nor any other subsidiary of The PNC Financial Services Group, Inc., will be responsible for any consequences of reliance upon any opinion or statement contained here, or any omission. Banking and lending products and services, bank deposit products, and Treasury Management products and services for healthcare providers and payers are provided by PNC Bank, National Association, a wholly owned subsidiary of PNC and Member FDIC. Lending and leasing products and services, including card services and merchant services, as well as certain other banking products and services, may require credit approval.