Retirement Tips for Small Business Owners
by Natalie Burg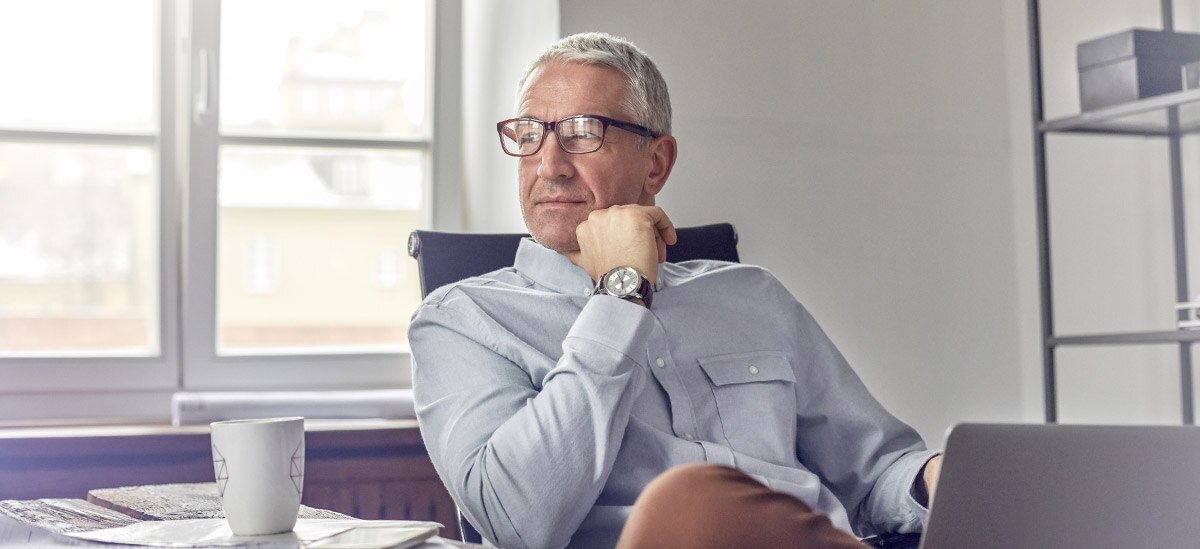 What are your retirement plans? Whether they involve grandchildren or travel or just taking it easy, odds are they've changed during the last few decades. Today's retirement has small-business owners rethinking everything from when it will begin to whether it will be more like shifting to part-time work than quitting altogether.
"Do-it-yourself 401(k)s, IRAs and multiple-choice Medicare supplement plans have taken the place of the company pension plan, retiree health benefits and a gold watch," reports Bankrate, "And working into retirement — in the form of a second (or third) career or part-time job — is becoming the norm."
Small-business owners must take a hands-on approach to preparing for retirement. Here are a few issues to consider when you are planning for the retirement you've always wanted.
Investing
Investing can be a tall order for small-business owners — not because they don't have the smarts or savvy to do it well, but because they simply don't have the time.
A New York Times article recommends a "keep-it-simple" approach to investing, which is crucial to preparing for a healthy retirement. When it comes to the market, reserve just 10 percent of investment funds for riskier stocks. With the rest, "construct a super-simple portfolio, one that requires little maintenance," states the article.
In addition, don't forget to invest in your own company along the way. Especially if your aim is to sell out in the end, it could be an important asset.
Dedicated Savings
Don't make the mistake of flagging all savings as "retirement savings." If you do, you will likely have to pull from the retirement pot when unexpected expenses inevitably crop up. From paying for your kids' college to making major purchases, every dip into this account will only act to push your retirement date out farther.
Instead, personal finance expert J.D. Roth recommends creating a dedicated account for each savings goal.
"Anytime I have a new financial goal, I open an additional, targeted account," Roth wrote in Entrepreneur. "For me it is a powerful motivator. Because each account has a name and specific purpose, I have an added incentive to pay into it."
Trust Funds
Planning for "your" retirement means planning for your family, as well. On the off chance you don't live until your retirement date, a trust can be a great way to ensure that your businesses can continue to run — and that your family will be taken care of.
"By planning now with a living trust, you can anticipate any uncertainties and account for them," states an article on Legal Zoom. "With a properly executed living trust, you can minimize taxes and even avoid many of the pitfalls that can ensue when there is no estate plan in place."
Hand-offs
What will become of your business when you do step away? Many small-business owners assume that handing the company over to a relative will be an easy transition, but, in fact, it takes considerable planning.
According to the Small Business Administration (SBA), transferring ownership to the next generation can be complicated. Be sure to plan ahead to account for tax implications, such as estate and gift taxes, that generally apply. Early, proactive succession planning can ease the transition.
Selling Your Business
If you decide to sell your business, it's imperative to find out exactly what it's worth. Small business valuation can be done in a variety of ways, and doing it sooner rather than later can give you the time you need to find ways to increase the company's value before putting it on the market.
Once the business is ready for sale, the SBA advises small-business owners to consider a number of options when transferring ownership rights. Depending on your needs or your buyers' needs, an outright sale, gradual sale or lease agreement will be the best fit.
Though your retirement date may be years away — decades even — planning for a healthy retirement should begin today.
Optimize Your Business Cash Flow
Important Legal Disclosures and Information
PNC is a registered mark of The PNC Financial Services Group, Inc. ("PNC"). This article has been prepared for general information purposes by the author who is solely responsible for its contents. The opinions expressed in these articles are those of the author and do not necessarily reflect the opinions of PNC or any of its affiliates, directors, officers or employees. This article is not intended to provide legal, tax or accounting advice or to suggest that you engage in any specific transaction, including with respect to any securities of PNC, and does not purport to be comprehensive. Under no circumstances should any information contained in the presentation, the webinar or the materials presented be used or considered as an offer or commitment, or a solicitation of an offer or commitment, to participate in any particular transaction or strategy or should it be considered legal or tax advice. Any reliance upon any such information is solely and exclusively at your own risk. Please consult your own counsel, accountant or other advisor regarding your specific situation. Neither PNC Bank nor any other subsidiary of The PNC Financial Services Group, Inc., will be responsible for any consequences of reliance upon any opinion or statement contained here, or any omission. Banking and lending products and services, bank deposit products, and Treasury Management products and services for healthcare providers and payers are provided by PNC Bank, National Association, a wholly owned subsidiary of PNC and Member FDIC. Lending and leasing products and services, including card services and merchant services, as well as certain other banking products and services, may require credit approval.
GET IN TOUCH

Stay Connected

Join Us

Be part of our inclusive culture that strives for excellence and rewards talent.

Visit PNC Careers »
The PNC Financial Services Group, Inc. All rights reserved.