Toggle nav
Login
Sign on to Online Banking
---
Personal and Small Business:
---
Personal and Small Business:
---
Corporate and Institutional: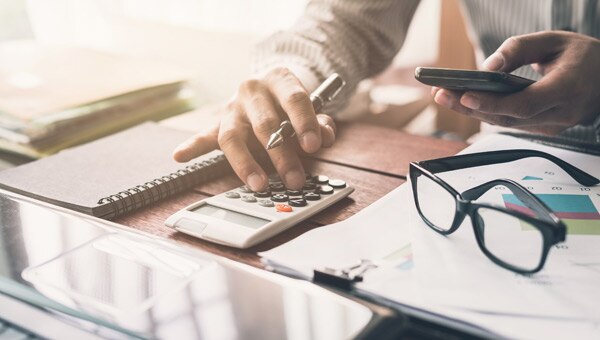 You've been charging less than the competition, working extra hard as a result, and are wondering if now is the right time to raise your prices. It very well might be. But there is a right time and a wrong time, as well as process, for rolling out higher prices to your customers or clients.
A Time to Charge More
To determine if the time is right, ask yourself these questions:
Are you struggling to keep up with demand?
Have you recently received media coverage that has dramatically increased your customer base?
Have your operating costs increased?
Do you have, or are you trying to develop, an upscale image?
Has it been a while since your last price increase?
If the answer is yes to any of these questions, it's time to consider charging more for what you sell. There are other times, however, when conditions are probably not optimal for raising prices. These include:
You've recently lost a considerable number of customers
Quality issues are causing customer complaints
You've just had a PR crisis
In any of these cases, it's better to get your house in order before asking more from your customers.
The Right Way to Ask for More
How you announce a price increase can be even more important to your long-term success than the boost you get from price increase itself. No one likes to be surprised, so give your customers plenty of notice that a price increase is on the horizon. Alert your customers by phone, email, letter, newsletter and even signage that, as of a certain date, your prices will be higher. This allows them to decide if the rate increase makes a difference to them or not. You may lose a few customers, but if you're struggling to keep up with demand, having fewer higher-profit customers can be better than an overwhelming number of low-profit buyers.
Some businesses institute regular, small increases. They don't announce that prices have gone up a few cents, they just do it. Others keep prices the same, but change the packaging and/or quantity of their product to reduce their costs, such those shrinking bags of coffee or potato chips you've been buying at the same price but with less product inside. When the increase is slight, this approach can work.
Other businesses noticeably raise their rates every couple of years, to stay in line with the market. Consultants and service providers are more likely to follow this model, typically boosting prices by 1 – 20% each time.
If you want to raise rates, but are nervous about possible backlash from your customers, consider reframing what you are selling. That is, change the products and services to justify a price increase. Some strategies for doing this include:
Adding free features. A dry cleaner might add free delivery, a copywriter might build in more rounds of revisions, and a financial adviser or ad agency might offer an annual account review and status report. As long as you can provide these additional services for less than the price increase, you will be better off financially.
Bundling products and services. By pairing particular products or services, you can charge a higher price. For example, a landscaper might add leaf raking to their grass-cutting services and then charge a premium for a comprehensive package. A hairstylist might bundle hair cutting and eyebrow shaping for a higher fee than a straight haircut. As long as you increase total profits when you combine products and services, you will earn more money for your time.
Adding new products and services. When you roll out new offerings, take the opportunity to up your prices across the board. For example, a website designer might announce the availability of new graphic design and hosting services when adjusting all service rates. A cupcake bakery might announce the addition of cookies, cakes and breakfast pastries to the menu, and update cupcake prices at the same time.
At some point, prices go up; that's just what they do. As long as customers aren't caught off guard, or left to wonder whether they're getting increased value for their money, it can be done successfully. With the right plan at the right time, a price increase can be a great way to add new revenue to your business and help maintain a healthy cash flow.
Optimize Your Business Cash Flow
Important Legal Disclosures and Information
PNC is a registered mark of The PNC Financial Services Group, Inc. ("PNC"). This article has been prepared for general information purposes by the author who is solely responsible for its contents. The opinions expressed in these articles are those of the author and do not necessarily reflect the opinions of PNC or any of its affiliates, directors, officers or employees. This article is not intended to provide legal, tax or accounting advice or to suggest that you engage in any specific transaction, including with respect to any securities of PNC, and does not purport to be comprehensive. Under no circumstances should any information contained in the presentation, the webinar or the materials presented be used or considered as an offer or commitment, or a solicitation of an offer or commitment, to participate in any particular transaction or strategy or should it be considered legal or tax advice. Any reliance upon any such information is solely and exclusively at your own risk. Please consult your own counsel, accountant or other advisor regarding your specific situation. Neither PNC Bank nor any other subsidiary of The PNC Financial Services Group, Inc., will be responsible for any consequences of reliance upon any opinion or statement contained here, or any omission. Banking and lending products and services, bank deposit products, and Treasury Management products and services for healthcare providers and payers are provided by PNC Bank, National Association, a wholly owned subsidiary of PNC and Member FDIC. Lending and leasing products and services, including card services and merchant services, as well as certain other banking products and services, may require credit approval.