Toggle nav
Login
Sign on to Online Banking
---
Personal and Small Business:
---
Personal and Small Business:
---
Corporate and Institutional: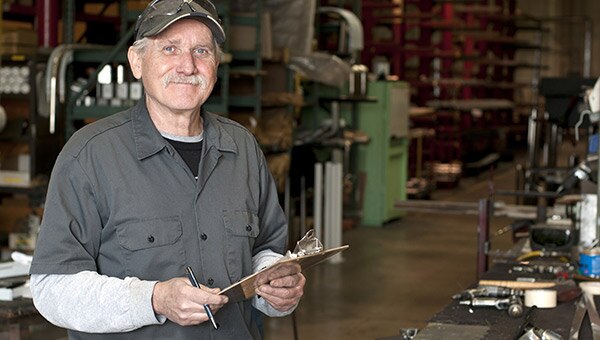 Almost all businesses are seasonal to some degree. Swimsuits sell best in summer, gift sales surge before year-end holidays and lunch boxes peak during back-to-school season. Services ranging from tax preparation to health insurance are also highly seasonal. But seasonality also affects less obvious businesses like new-car dealers, which are busiest when next year's models come out each fall, and real estate brokers, which do most of their business in spring and summer.
When these businesses don't include seasonal fluctuations in a cash flow in their forecasts, they risk running out of cash during a slack period, just when it's time to ramp up for the next busy season. That's why one of the most critical elements of an accurate cash flow forecast is accounting for seasonality.
Understand Your Seasonality
Identifying seasonality is generally straightforward. Examining monthly historical cash flow figures should quickly give clues as to which months are the busiest. However, one-time bumps or declines in cash flow may distort this perception. So compare averages for a given month, quarter or other period to the historical averages for the entire year.
Also be aware that historical data may not tell the whole story. Consider future one-time events, such as a product supplier's planned price cut, as well as intuition, judgment and knowledge about general economic conditions when forecasting seasonal effects.
Plan for Seasonality
Seasonal fluctuations in demand affect a wide range of business functions, from formulating production schedules to purchasing materials, ordering inventory and setting sales quotas. As a result, plans for managing the effects of seasonality can and should include a variety of actions.
Some measures that can be taken to deal with seasonality are to speed up collections when cash flow looks like it's about to slow down and to reduce stock levels to better match sales during a slow period. Businesses can also tighten purchasing policies, seeking better terms on purchases and putting money aside to tide the company over in a lean period.
Another way to prepare for seasonality is to ensure access to adequate credit. Because it can take time to apply, receive approval and activate a line of credit or other funding facility, arrange for credit well before the need arises. What's more, credit applications are all about proving the health of your business, and it's much better to secure a loan or credit line before when your finances are in their best shape possible.
Save for a Rainy (or Sunny) Day
Businesses should also attempt to self-fund for seasonality to the extent that is possible. When cash flow is good, put money aside for the slow times that you know are coming.
There's no way to prevent swimsuit sales in Wisconsin from falling off in December, or tax preparation requests to drop off in July. But that doesn't mean businesses affected by seasonality need to be negatively impacted by the ebb and flow of demand. By identifying and planning for seasonality, cash flow can be well managed from the height of your busy season to the quieter days that may follow.
Optimize Your Business Cash Flow
Important Legal Disclosures and Information
PNC is a registered mark of The PNC Financial Services Group, Inc. ("PNC"). This article has been prepared for general information purposes by the author who is solely responsible for its contents. The opinions expressed in these articles are those of the author and do not necessarily reflect the opinions of PNC or any of its affiliates, directors, officers or employees. This article is not intended to provide legal, tax or accounting advice or to suggest that you engage in any specific transaction, including with respect to any securities of PNC, and does not purport to be comprehensive. Under no circumstances should any information contained in the presentation, the webinar or the materials presented be used or considered as an offer or commitment, or a solicitation of an offer or commitment, to participate in any particular transaction or strategy or should it be considered legal or tax advice. Any reliance upon any such information is solely and exclusively at your own risk. Please consult your own counsel, accountant or other advisor regarding your specific situation. Neither PNC Bank nor any other subsidiary of The PNC Financial Services Group, Inc., will be responsible for any consequences of reliance upon any opinion or statement contained here, or any omission. Banking and lending products and services, bank deposit products, and Treasury Management products and services for healthcare providers and payers are provided by PNC Bank, National Association, a wholly owned subsidiary of PNC and Member FDIC. Lending and leasing products and services, including card services and merchant services, as well as certain other banking products and services, may require credit approval.