Toggle nav
Login
Sign on to Online Banking
---
Personal and Small Business:
---
Personal and Small Business:
---
Corporate and Institutional: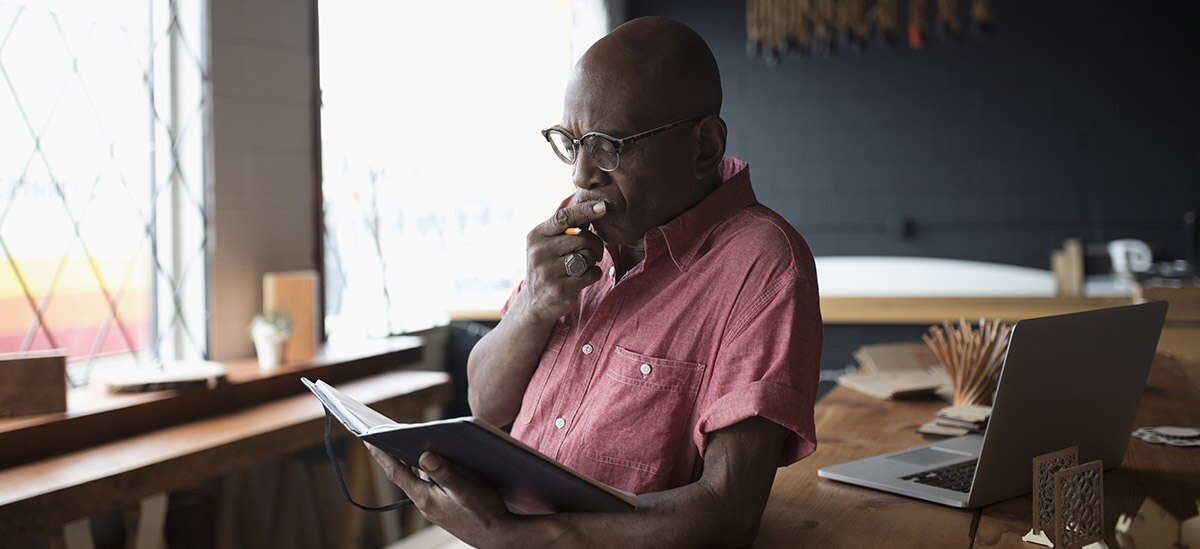 What happens when you're ready to stop running your business yourself, perhaps to retire or to move onto a new venture? For many entrepreneurs, the dream is to sell the company lock, stock and barrel and move to Florida for endless sun and sand.
However, because so few buyers can secure bank loans for the total purchase price, the vast majority of sellers end up financing at least part of the sale to the new owner. While this reduces the chances of a large one-time payout to fund that oceanfront condo in Boca, there are perhaps even more benefits to receiving an ongoing income stream – and a number of ways to do it.
Seller financing
Sarah Shaw, former partner in Rack and Roll Rentals in Los Angeles, learned this first-hand. Shaw, a movie costumer for 12 years, and her two business partners spotted an opportunity in the late 1990s to rent wardrobe trailers to be used on L.A.-area movie sets. Starting in 1998, the trio invested in three 48-foot wardrobe trailers, ranging from $135,000 to $200,000 each. Because of the large up front cost, explained Shaw, "trailers take five years to pay off."
By 2012, all three trailers were owned outright, the market had changed considerably, and Shaw was ready for a move out of the area. So the co-owners let it be known through their industry grapevine that the business was for sale.
They quickly had a buyer, but he was only interested in a single trailer. When Shaw and her fellow founders pushed to sell all three, they made it possible by offering to finance half the deal. So now, every month, the former partners receive checks for their individual shares, with 5% interest for the loan. That monthly check covers Shaw's basic expenses, she says, and "turned out to be an excellent way to sell."
Financing the sale of the company is one way to create an ongoing income stream after the sale, but it's not the only one.
Royalty based on performance
Even if you don't finance a portion of the sale, you can try to negotiate an ongoing income stream based on the business' performance for the next few years. After building a loyal following of customers, you can ask for a royalty or commission for several years based on total sales, or based on revenue levels when you sold the business, allowing them to reap the rewards of continuing to grow the company.
You can see this deal proposed frequently on the TV show "Shark Tank," where investor Kevin O'Leary often offers entrepreneurs money in exchange for a payment based on future sales. While he offers an investment in exchange for a regular royalty payment, the principle is the same when the business is sold. Part of the sale price can include an ongoing revenue stream based on current sales levels.
Consulting agreement
Many new owners lack experience in your industry, or have the experience but want to learn from you personally as they take over the company. You might agree to remain involved on a part-time or consulting basis for a period of time, for which you would be paid. This consulting agreement would generate an income stream for you separate from the sale of the business.
In situations where the new owner has little or no experience in your industry, having you there to guide them for a year or two can ensure the business will continue to thrive and grow. In others, the new owner may want you to help with the transition, helping to introduce them to your former clients. This is especially important in business-to-consumer ventures like restaurants, bars, dry cleaners, and hair salons.
Employment contract
Another approach to securing your continued involvement for a period of time is to draft an employment contract. This would require that you be available and willing to continue to work in the business, which you may or may not want to do. The benefit to you is an ongoing salary.
A Rochester, NY-based orthodontist recently sold his practice to an up-and-coming dental school grad, but agreed to stay on as support staff through the end of the year. Not only does this aid in a smooth transition, but it provides time for the new orthodontist to pick up practice management tactics.
Non-compete agreement
To ensure you don't sell your company and then use the proceeds to set up shop down the street, most sales include a non-compete agreement for up to five years. In exchange for agreeing not to compete with your former business for a period of time, many sellers are paid a fee.
Whether you intend to stay involved in your current field or not, you may want to negotiate for an ongoing payment to ensure you don't re-enter as a competitor later.
Most buyers want the continued involvement of the former owner – meaning you – during the transition and for months or years after the fact. So even after giving up the responsibility of owning the company, you should explore the opportunity for an ongoing income stream to help fund your retirement.
Optimize Your Business Cash Flow
Important Legal Disclosures and Information
PNC is a registered mark of The PNC Financial Services Group, Inc. ("PNC"). This article has been prepared for general information purposes by the author who is solely responsible for its contents. The opinions expressed in these articles are those of the author and do not necessarily reflect the opinions of PNC or any of its affiliates, directors, officers or employees. This article is not intended to provide legal, tax or accounting advice or to suggest that you engage in any specific transaction, including with respect to any securities of PNC, and does not purport to be comprehensive. Under no circumstances should any information contained in the presentation, the webinar or the materials presented be used or considered as an offer or commitment, or a solicitation of an offer or commitment, to participate in any particular transaction or strategy or should it be considered legal or tax advice. Any reliance upon any such information is solely and exclusively at your own risk. Please consult your own counsel, accountant or other advisor regarding your specific situation. Neither PNC Bank nor any other subsidiary of The PNC Financial Services Group, Inc., will be responsible for any consequences of reliance upon any opinion or statement contained here, or any omission. Banking and lending products and services, bank deposit products, and Treasury Management products and services for healthcare providers and payers are provided by PNC Bank, National Association, a wholly owned subsidiary of PNC and Member FDIC. Lending and leasing products and services, including card services and merchant services, as well as certain other banking products and services, may require credit approval.