How to Boost Sales
and Increase Cash Flow in a Slowing Economy
by Ben Gran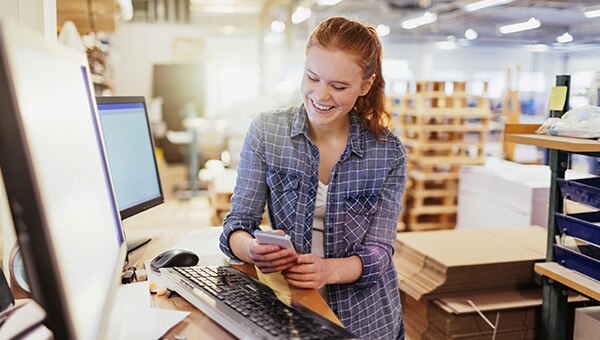 The past few years have seen a recovery in the U.S. economy, but some economists and economic observers are concerned that the U.S. could be at risk for an economic slowdown.
With global economic uncertainty and other economic instability, even if the U.S. does not go into recession any time soon, it's always a good idea to keep strategies in mind for how your business could adapt to a slowing economy or to a slowdown in your specific industry or key markets.
Here are some ideas on how to improve sales, source new business, and increase cash flow during a slow economy:
Adjust Your Sales Strategy
Why do your customers buy from you? The answer might be different in a slow economy. For example, especially if you are a B2B company, your product or service may have a different value proposition in a different economy when your customers are cutting back on expenses—than it does when times are good and your customers are feeling more confident.
Try to adapt your sales strategy to get inside the minds of your customers and match their new priorities to suit the realities of a slower economy. If your customers are cutting back on spending, you need to reassure them that your product or service is a good value with a strong ROI.
Instead of showing them how your product or service can help them make more money or be more profitable, you may choose to focus on showing them how your product or service can help them save money. You can keep selling the same product, but utilize a different sales strategy.
Hire Top Talent
When the economy slows down, many of your competitors might overreact by laying people off. As a result, lots of talented people could become available in the job market—and this is a good chance for your company to hire great sales people and other top talent just as other companies are cutting back. While your competitors are slowing down, you can be scaling up your sales efforts but given the economy, this will need to be a well-planned and budgeted decision.
Reach New Customers
A slow economy often can be an ideal opportunity to launch a new product or enter a new market. The reason? There is less clutter and churn in a slow economy: With fewer competitors trying to launch products or build buzz, there is often some quiet space for your company to make big moves. So be sure to do some research to find those new opportunities.
Hustle Faster
Sometimes a slow economy can give your company the added burst of motivation that you need to shake things up. Instead of making you complacent, a slow economy can actually be a good thing. It can motivate you to make needed changes—whether that means eliminating unprofitable products, or creating a leaner organization, or investing in new growth opportunities.
No single business owner can control the vagaries of the global economy: All small businesses are affected by larger forces that are beyond any individual's control. But all business owners have the power to control their attitude, their strategies, and their level of focus and effort. Even in a slow economy, you can find ways to think creatively about your business and keep trying new things—and help your sales keep growing.
Important Legal Disclosures and Information
PNC is a registered mark of The PNC Financial Services Group, Inc. ("PNC"). This article has been prepared for general information purposes by the author who is solely responsible for its contents. The opinions expressed in these articles are those of the author and do not necessarily reflect the opinions of PNC or any of its affiliates, directors, officers or employees. This article is not intended to provide legal, tax or accounting advice or to suggest that you engage in any specific transaction, including with respect to any securities of PNC, and does not purport to be comprehensive. Under no circumstances should any information contained in the presentation, the webinar or the materials presented be used or considered as an offer or commitment, or a solicitation of an offer or commitment, to participate in any particular transaction or strategy or should it be considered legal or tax advice. Any reliance upon any such information is solely and exclusively at your own risk. Please consult your own counsel, accountant or other advisor regarding your specific situation. Neither PNC Bank nor any other subsidiary of The PNC Financial Services Group, Inc., will be responsible for any consequences of reliance upon any opinion or statement contained here, or any omission. Banking and lending products and services, bank deposit products, and Treasury Management products and services for healthcare providers and payers are provided by PNC Bank, National Association, a wholly owned subsidiary of PNC and Member FDIC. Lending and leasing products and services, including card services and merchant services, as well as certain other banking products and services, may require credit approval.