Free Money Does Exist for Small Businesses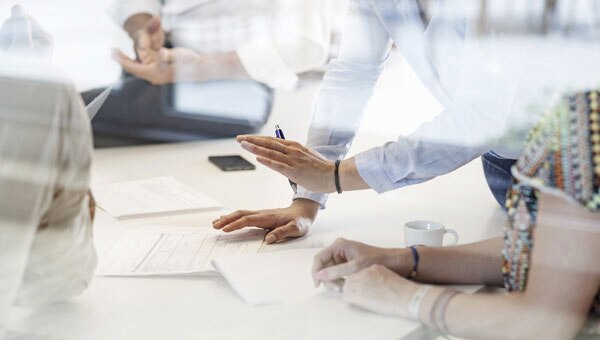 It's not uncommon for small business owners to borrow money in the startup or growth stages, but before accumulating debt, it's a great idea to look for public and private grants. These can deliver a jolt of free money. Winning a grant is time consuming but it showcases your initiative, which may lead to increased lending from your financial services partner.
The idea of free money might seem a little strange or unconventional to most people, but like anything worth something, you'll have to put the work in to get it. Grants aren't necessarily free; it requires extensive research to find those that fit your business and significant energy to navigate the application processes.
Find the right grant for your business.
Grants can come from federal, state, regional, and private sources.
The grants available through the federal government are diverse, supporting businesses in arenas ranging from environmental conservation to technology innovation to childcare services. Places to look for a federal grant include:
Places to look for a state or regional grant include:
The Economic Development Administration. Look for regional offices and local resources at eda.gov.
Check out and talk to experts staffing local Small Business Development Centers[2] (SBDC). These centers are often located within local universities, and it's free to set up an appointment and talk to support staff. An SBDC is also an excellent place to learn about networking and mentorship opportunities.
In addition to public sector grants, private sector businesses and large corporations often provide small business grants as part of their philanthropic endeavors. Some of these grants are aimed specifically at women[3], veterans[4], minorities[5], non-profits[6] and businesses in certain stages of growth.
Write a competitive grant proposal.
Once you find the perfect grant for your small business, you need to make sure you put your best foot forward to make your proposal stand out from the pack. In some cases, grants are subject to statutory, regulatory and policy-based requirements, so you need to ensure you can articulate how your business fits into each category. Carefully review the terms and know the deadline so you can make a plan to get everything submitted on time. Here are a few more important considerations:
Focus your energy on local grants first.
Keep your audience in mind.
Write with careful attention to organization, clarity and brevity.
Provide evidence of your business's fiscal stability and sound financial management.
Proofread your application for content first and then again for grammar.
Most businesses leverage debt as they start and grow, but it's also possible to use the grant process hand in hand with the lending process. There are thousands of grant opportunities available[7] for those willing to invest the time and effort into finding and applying for them.
Important Legal Disclosures and Information
https://www.sbir.gov/sbirsearch/solicitation/current

https://www.sba.gov/tools/local-assistance/sbdc

https://www.fundera.com/blog/where-to-find-small-business-grants-for-women

https://www.fundera.com/business-loans/guides/veteran-business-loans

https://www.federalgrantswire.com/minority-federal-government-grants.html#.WvXRtvnwZEY

http://www.fundraiserhelp.com/corporate-grants-source-list.htm

https://www.sba.gov/funding-programs/grants
PNC is a registered mark of The PNC Financial Services Group, Inc. ("PNC"). This article has been prepared for general information purposes by the author who is solely responsible for its contents. The opinions expressed in these articles are those of the author and do not necessarily reflect the opinions of PNC or any of its affiliates, directors, officers or employees. This article is not intended to provide legal, tax or accounting advice or to suggest that you engage in any specific transaction, including with respect to any securities of PNC, and does not purport to be comprehensive. Under no circumstances should any information contained in the presentation, the webinar or the materials presented be used or considered as an offer or commitment, or a solicitation of an offer or commitment, to participate in any particular transaction or strategy or should it be considered legal or tax advice. Any reliance upon any such information is solely and exclusively at your own risk. Please consult your own counsel, accountant or other advisor regarding your specific situation. Neither PNC Bank nor any other subsidiary of The PNC Financial Services Group, Inc., will be responsible for any consequences of reliance upon any opinion or statement contained here, or any omission. Banking and lending products and services, bank deposit products, and Treasury Management products and services for healthcare providers and payers are provided by PNC Bank, National Association, a wholly owned subsidiary of PNC and Member FDIC. Lending and leasing products and services, including card services and merchant services, as well as certain other banking products and services, may require credit approval.