Toggle nav
Login
Sign on to Online Banking
---
Personal and Small Business:
---
Personal and Small Business:
---
Corporate and Institutional: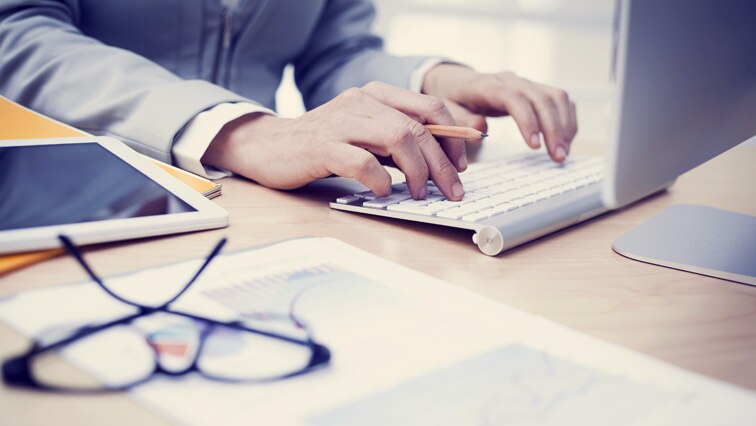 Cash is king, and every business owner knows it—or should. But what may not be so clear is that sometimes moving a few of your business pawns can significantly help protect that royal cash flow. Here are four relatively easy, quick, and effective moves that can have a large impact on business cash flow.
1. Look for revenue leaks.
You should periodically audit your receivables to make sure you have billed accurately and been paid for all work done or products shipped. Almost every business sometimes fails to send a bill.
An afternoon's work cross-checking invoices against orders could easily turn up sizable amounts that you can immediately turn into cash by, for instance, sending out an invoice that somehow got missed earlier, or reminding a reliable customer about an long-unpaid invoice that both of you have similarly skipped over.
2. Slightly tighten customer credit terms.
Big changes to customer credit policies can have a negative effect on cash flow. If you tighten too much, you may find yourself no longer able to make sales to customers who are actually reliable sources of cash. Loosen too much, and you may drain cash by shipping or servicing accounts that won't pay on time or even at all.
So, first try smaller changes. For instance, make 28 days instead of 30 days the standard for receivables. Require 12 percent instead of 10 percent up front for big orders. Customers are unlikely to complain about such minor changes. Yet, when combined, these changes can generate meaningful cash flow improvements.
3. Ask for a little better supplier terms.
If you have a good record with a supplier, requesting a modification from cash up front to 30-day terms—or from 30-day terms to 45-day terms—can quickly free up cash without the need for other economies or operations improvements.
Note: This is a task best done before you are in trouble for any late payments. Once you get behind, a request for even a minor favor from a supplier could be summarily rejected.
4. Communicate the cash flow priority.
Make sure everyone in your company knows how important cash flow is and how their work affects it. For example, if people in the credit department understand that careful screening of customers enables pay raises, they'll approach the work with a different spirit. Reminding workers on the factory floor or those who make service calls that wasting materials and supplies can impact the company's financial viability and their job security can provide strong motivation to practice greater economy.
Posters, bulletin board reminders, notices in the company newsletter, and frequent verbal repetitions of the need for protecting, maintaining, and encouraging positive cash flow all can be effective ways to engage the entire workforce in this critical task.
So, remember, while cash is certainly king, effective cash flow management means using the smaller pieces in this game wisely and well. Anything you can do to preserve and generate cash is worth considering. No matter how small each individual initiative may seem, if you make enough of them, your cash's seat on the throne will be secure.
Optimize Your Business Cash Flow
Important Legal Disclosures and Information
Sources:
U.S. Small Business Administration (SBA), "How to Get Paid Faster With a Better Invoicing Process"
SBA, "How Net 30 Accounts Help Conserve Business Cash Flow"
SBA, "Extending Credit to Your Customers"
SBA, "Dealing With Cash Constraints? Tighten Your Belt and Fight Back With Bootstrapping"
SBA, Financial Education Curriculum Participant Guide, "Financial Management for a Small Business"
PNC is a registered mark of The PNC Financial Services Group, Inc. ("PNC"). This article has been prepared for general information purposes by the author who is solely responsible for its contents. The opinions expressed in these articles are those of the author and do not necessarily reflect the opinions of PNC or any of its affiliates, directors, officers or employees. This article is not intended to provide legal, tax or accounting advice or to suggest that you engage in any specific transaction, including with respect to any securities of PNC, and does not purport to be comprehensive. Under no circumstances should any information contained in the presentation, the webinar or the materials presented be used or considered as an offer or commitment, or a solicitation of an offer or commitment, to participate in any particular transaction or strategy or should it be considered legal or tax advice. Any reliance upon any such information is solely and exclusively at your own risk. Please consult your own counsel, accountant or other advisor regarding your specific situation. Neither PNC Bank nor any other subsidiary of The PNC Financial Services Group, Inc., will be responsible for any consequences of reliance upon any opinion or statement contained here, or any omission. Banking and lending products and services, bank deposit products, and Treasury Management products and services for healthcare providers and payers are provided by PNC Bank, National Association, a wholly owned subsidiary of PNC and Member FDIC. Lending and leasing products and services, including card services and merchant services, as well as certain other banking products and services, may require credit approval.