Toggle nav
Login
Sign on to Online Banking
---
Personal and Small Business:
---
Personal and Small Business:
---
Corporate and Institutional: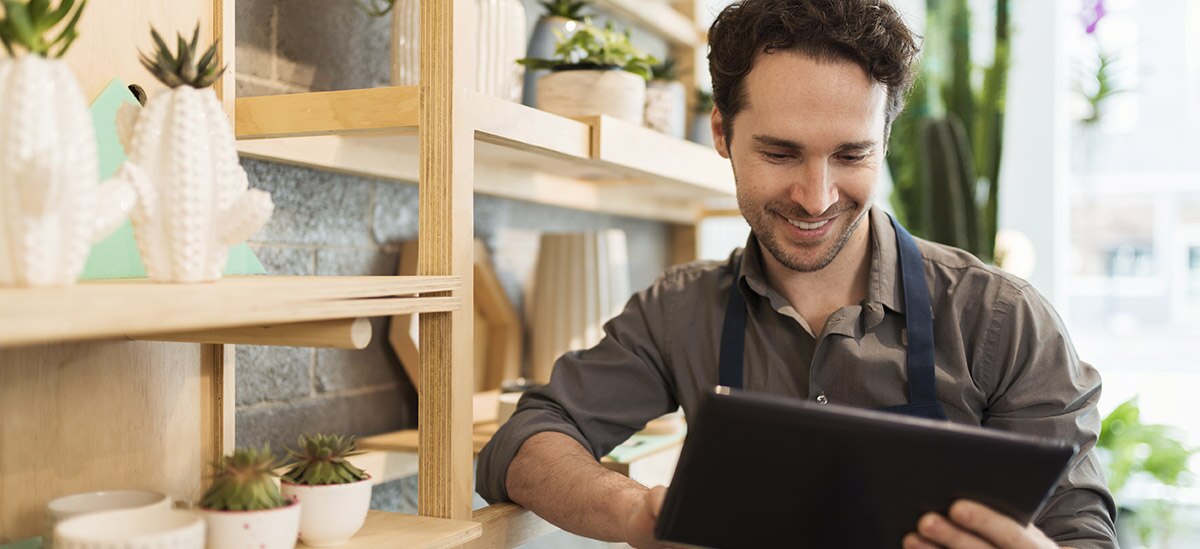 Social media is no longer an unusual way for businesses to promote their products or services. With 97 percent of marketers now using social networks, according to a 2014 Social Media Examiner report, it's no longer an option but a required part of many businesses' marketing plans.
But simply taking part in social media is not the same as leveraging it properly to maximize cash flow. In order to do that, businesses must consider how social media equates to new revenue, contributes to lower marketing costs and truly delivers a healthy ROI.
Acquiring New Customers
"Today's consumer is bombarded with brand messaging all day long," says Ron Schott, the Director of Professional Services at Simply Measured, "but social is something that people are engaging with at multiple times during the day — often fairly in-depth."
After working for social and digital media agencies assisting brands such as Intel, Microsoft, Best Buy and Tesco, Schott knows how brands can most successfully engage with consumers, and thereby drive revenue. He explains that social media is not just a place for businesses to acquire new customers, but has become one of the only places to do so. Such is the power of truly great social engagement with consumers. New customers mean more revenue, which can infuse businesses with much-needed cash.
A Low-Cost Piece of Your Marketing Strategy
In order for the revenue created by new customers to truly make an impact on cash flow, you can't be spending more marketing dollars overall to attract them.
"I think the most effective or successful social media strategy isn't a social media strategy at all," says Schott. "It's a marketing strategy that has social as a workstream. One of the biggest faults of social, in a large number of brands, is the fact that it sits — or sat — in a silo."
A great benefit to social media is that, in addition to being a powerful marketing tool, it can be much less expensive than more traditional forms of advertising. Rather than simply adding it to your business's marketing plan, truly integrating it in will allow it to potentially replace more expensive efforts with the same goals and amplify other aspects of your strategy in a low-cost way.
Measuring Social Media ROI
New customers and lowering — or at least not increasing — your marketing costs are great contributors to improving cash flow, but determining the exact ROI of your social media efforts will help you analyze and maximize the benefits.
"There are many reports out there of increased purchase intent and the impact of social in terms of awareness, but if brands aren't measuring this," Schott says, "that impact can easily get lost in the shuffle."
Depending on which social media platform and tools you're using, your costs, both in time and paid services, could be very different. Tracking these, as well as the new business brought in from those efforts, can provide your business with the knowledge needed to make adjustments here and there to your strategy, such as choosing more cost-effective social tools or pulling back on less effective efforts, for the best social media ROI possible.
Ultimately, by leveraging social as a part of an integrated marketing strategy and measuring the results, businesses can increase cash flow through the cost-effective acquisition of new customers. While it may be more effort than many of those included in the 97 percent of socially active marketers may be putting in, that's what will give your business a competitive edge in the increasingly crowded social marketplace.
Optimize Your Business Cash Flow
Important Legal Disclosures and Information
Sources:
http://www.simplymeasured.com/
http://www.socialmediaexaminer.com/SocialMediaMarketingIndustryReport2014.pdf
PNC is a registered mark of The PNC Financial Services Group, Inc. ("PNC"). This article has been prepared for general information purposes by the author who is solely responsible for its contents. The opinions expressed in these articles are those of the author and do not necessarily reflect the opinions of PNC or any of its affiliates, directors, officers or employees. This article is not intended to provide legal, tax or accounting advice or to suggest that you engage in any specific transaction, including with respect to any securities of PNC, and does not purport to be comprehensive. Under no circumstances should any information contained in the presentation, the webinar or the materials presented be used or considered as an offer or commitment, or a solicitation of an offer or commitment, to participate in any particular transaction or strategy or should it be considered legal or tax advice. Any reliance upon any such information is solely and exclusively at your own risk. Please consult your own counsel, accountant or other advisor regarding your specific situation. Neither PNC Bank nor any other subsidiary of The PNC Financial Services Group, Inc., will be responsible for any consequences of reliance upon any opinion or statement contained here, or any omission. Banking and lending products and services, bank deposit products, and Treasury Management products and services for healthcare providers and payers are provided by PNC Bank, National Association, a wholly owned subsidiary of PNC and Member FDIC. Lending and leasing products and services, including card services and merchant services, as well as certain other banking products and services, may require credit approval.