Toggle nav
Login
Sign on to Online Banking
---
Personal and Small Business:
---
Personal and Small Business:
---
Corporate and Institutional: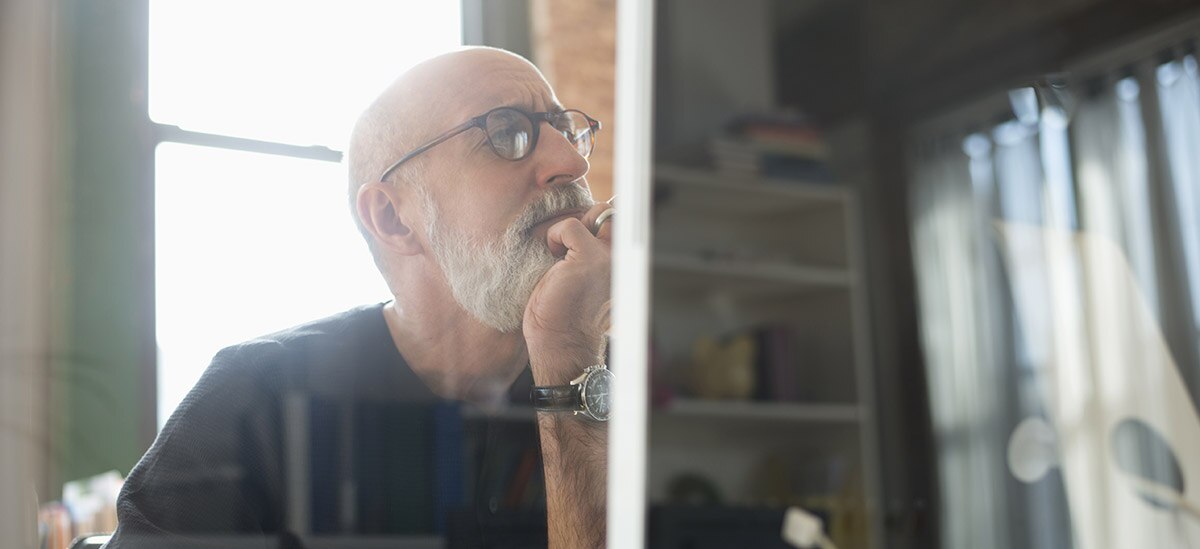 Hint: it's not about receivables.
Jay Goltz is one of PNC CFO's, and he writes an engaging and informative blog for the New York Times's "You're the Boss" small business section. Goltz is fun to read because he writes honestly about the ups and downs of running a small business, and not just the fun times, but also the frustrating mistakes and pitfalls that are part of life as a business leader. Goltz recently shared a surprising lesson he learned about how ignoring fine print can impact cash flow.
Goltz owns five businesses in Chicago related to art and picture framing. For some of these businesses, he also owns the buildings where his stores are located. A few years ago, he decided to refinance the mortgages on his commercial real estate for what he thought would be a favorable overall deal – but it turns out that there was a catch, and the terms of his loans did not allow him to use the buildings for collateral. This resulted in his business having too much cash tied up in equity on the buildings, and not enough flexibility to take out a new loan when he needed it.

Goltz writes about his refinancing:
"It seemed to make sense, but then, I do not always pay enough attention to details. The good news is that I am now in the ninth year of a 15-year loan, which means I have paid down the loan significantly and I have built up plenty of equity. But the details include these annoying facts: For the first 10 years of the loan, the property cannot be used for collateral for any other loans, and there is a huge penalty, more than $100,000, for paying off the loan at the nine-year mark.
"So right now, I am dealing with cash flow issues because sales are off, thanks to the record snowfall and subzero temperatures, and because we have started buying direct from all over the world in bigger quantities — in some cases a year's worth of merchandise. Eventually, this will mean better margins, a better selection of products, and way more inventory than I had last year at this time, but at the moment it also means I have way less cash."
Most people worry about cash flow's "usual suspects" - inventory and receivables. But the truth is, you can also end up in a cash crunch if the fine print on your financial arrangements doesn't enable you to get loans when you need them.
You can read the full story about Goltz's surprising cash flow lesson at the link below.
Source:
http://boss.blogs.nytimes.com/2014/03/05/what-im-still-learning-about-managing-cash-flow/
Optimize Your Business Cash Flow
Important Legal Disclosures and Information
Source:
http://boss.blogs.nytimes.com/2014/03/05/what-im-still-learning-about-managing-cash-flow/
PNC is a registered mark of The PNC Financial Services Group, Inc. ("PNC"). This article has been prepared for general information purposes by the author who is solely responsible for its contents. The opinions expressed in these articles are those of the author and do not necessarily reflect the opinions of PNC or any of its affiliates, directors, officers or employees. This article is not intended to provide legal, tax or accounting advice or to suggest that you engage in any specific transaction, including with respect to any securities of PNC, and does not purport to be comprehensive. Under no circumstances should any information contained in the presentation, the webinar or the materials presented be used or considered as an offer or commitment, or a solicitation of an offer or commitment, to participate in any particular transaction or strategy or should it be considered legal or tax advice. Any reliance upon any such information is solely and exclusively at your own risk. Please consult your own counsel, accountant or other advisor regarding your specific situation. Neither PNC Bank nor any other subsidiary of The PNC Financial Services Group, Inc., will be responsible for any consequences of reliance upon any opinion or statement contained here, or any omission. Banking and lending products and services, bank deposit products, and Treasury Management products and services for healthcare providers and payers are provided by PNC Bank, National Association, a wholly owned subsidiary of PNC and Member FDIC. Lending and leasing products and services, including card services and merchant services, as well as certain other banking products and services, may require credit approval.