When, Why and How to Take Physical Inventory
by Mark Henricks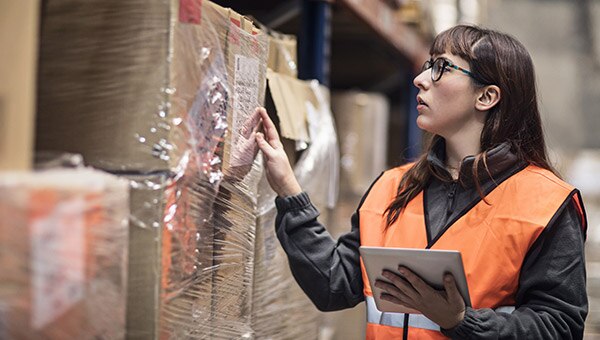 Retail sales systems can automatically and accurately track items that are sold, but only regular physical inventory counts can accurately show a business owner what items are actually on hand. Shrinkage and overages inevitably render stock records inaccurate, but using a combination of manual counting and technology assistance can provide a physical inventory that will help identify sources of shrinkage—such as employee theft—and avoid balance sheet surprises.
Scheduling Physical Inventory
Physical counts can be done annually, quarterly, monthly, weekly, or in the case of high-value items that may be subjected to a lot of shrinkage, even daily. Even when a complete physical inventory is planned, high-value items should be identified in advance with extra attention given to counting them accurately.
Ideally, physical counts should be scheduled during slow times such as weekends or holidays to minimize impact on sales, and it's important that physical counts be conducted as quickly as possible to ensure reduced disruption. Third-party inventory services can provide trained specialists to help conduct inventories speedily and accurately without distracting employees from their regular duties.
Getting Ready for the Count
Taking a physical inventory necessarily involves considerable manual effort—but technology can help. Barcode readers come in several formats ranging from relatively high-cost portable data terminals specially designed for inventories, to low-cost apps that turn a smartphone into a barcode scanner. Data scanned in by barcode readers or typed in by humans can be fed into inventory software that generate detailed reports and help with auditing by identifying inventory anomalies.
To prepare for taking physical inventory, clean up retail areas, warehouses, and storage spaces where the items are stored and counting will be conducted. Include off-site locations, such as third-party storage facilities. Be sure to also identify items that are present but will not be included in inventory because, for instance, delivery has not been formally taken from the shipper.
Divide the spaces where inventory is kept into areas small enough to be handled by human counters, and assign counters to specific areas. Train inventory takers to use the technology. They should also be instructed in counting techniques, such as how to count items that may come in individual lots or packaged in multi-unit cartons.
Before you take inventory, stop selling and receiving deliveries. Assemble inventory takers in teams of at least two people, with one to do the counting and the other to note quantities and enter them into a database.
Taking Stock of Your Stock
Once the inventory is completed, generate reports from the inventory management software that will tell how much of each item is present and where quantities are located. If any anomalies are found—such as a large difference between expected and counted quantities—investigate to find an explanation.
Physical inventories are time-consuming, costly, and unfortunately, inexact. Dishonest employees, for example, may be able to find out in advance when inventories are occurring and take steps to cover up pilferage. This is one reason to consider using an outside third-party inventory service. Another solution is to have teams of employees double-check counts done by other employees in their own areas. Employees should generally not be responsible for auditing their own counts.
Another limitation is that even in a complete physical count, it's challenging to focus much attention on every item in an extensive inventory. Sometimes, most attention is paid to a couple dozen high-value items, and problems with other items end up being missed.
Retailers can minimize surprises from physical inventories—and possibly reduce the need for frequent physical counts—by employing good sales records and routine inventory management practices. Some technologies, such as radio frequency identification (RFID tags), can improve accuracy of day-to-day inventory management.
In the end, physical counts of inventory remain a basic and virtually inescapable practice of financial and inventory management. Regularly counting actual inventory on hand can reduce shrinkage and improve balance sheet accuracy in ways that can benefit any business.
Important Legal Disclosures and Information
PNC is a registered mark of The PNC Financial Services Group, Inc. ("PNC"). This article has been prepared for general information purposes by the author who is solely responsible for its contents. The opinions expressed in these articles are those of the author and do not necessarily reflect the opinions of PNC or any of its affiliates, directors, officers or employees. This article is not intended to provide legal, tax or accounting advice or to suggest that you engage in any specific transaction, including with respect to any securities of PNC, and does not purport to be comprehensive. Under no circumstances should any information contained in the presentation, the webinar or the materials presented be used or considered as an offer or commitment, or a solicitation of an offer or commitment, to participate in any particular transaction or strategy or should it be considered legal or tax advice. Any reliance upon any such information is solely and exclusively at your own risk. Please consult your own counsel, accountant or other advisor regarding your specific situation. Neither PNC Bank nor any other subsidiary of The PNC Financial Services Group, Inc., will be responsible for any consequences of reliance upon any opinion or statement contained here, or any omission. Banking and lending products and services, bank deposit products, and Treasury Management products and services for healthcare providers and payers are provided by PNC Bank, National Association, a wholly owned subsidiary of PNC and Member FDIC. Lending and leasing products and services, including card services and merchant services, as well as certain other banking products and services, may require credit approval.