Toggle nav
Login
Sign on to Online Banking
---
Personal and Small Business:
---
Personal and Small Business:
---
Corporate and Institutional: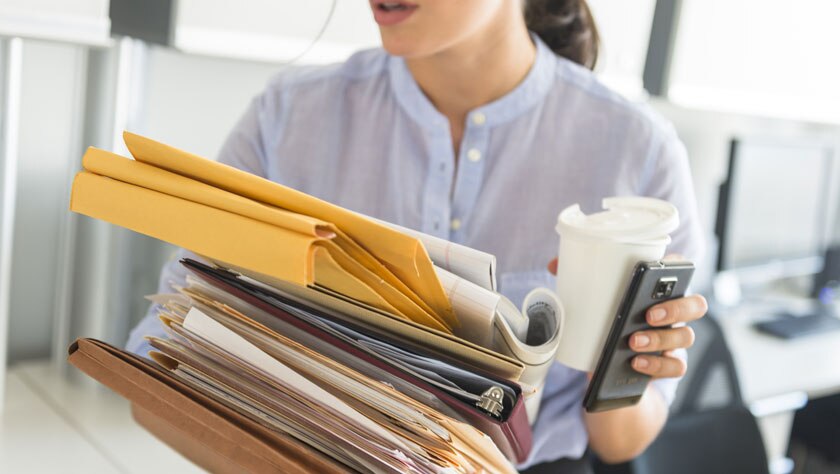 The process of filing taxes doesn't have to be painful. With the right amount of knowledge and preparation, business owners can minimize both the stress of the process and that dreaded number at the bottom of the tax bill.
Here are some tips for ensuring that tax filing goes as smoothly as possible.
Pay attention to commonly overlooked, underutilized deductions
According to the National Federation of Independent Businesses, small businesses spend 156 hours working on Form 1065 and Schedule C. Make those hours worth it by focusing attention on commonly overlooked deductions. These include mileage, asset deductions, specialty deductions, charitable giving, bad debts, supporting items and loan interest.
Work to avoid tax surprises
There are few things more disruptive than an unexpected tax bill, especially for small businesses. To avoid that kind of unwelcome surprise, it's important to plan ahead — and pay ahead.
In its Small Business Blog, Intuit recommends using the IRS Schedule SE worksheet to determine tax obligations for the year ahead based on the current year's return. By then paying ahead quarterly throughout the year, a business's final tax bill should be neither a surprise nor a drain on cash flow.
Focus on organization
Taxes can impact a business's bottom line in numerous ways. Late penalties, fees and time spent sifting through disorganized financial records are just a few of the ways that taxes can directly or indirectly put a drain on profitability.
The solution? Be organized. Each month, be diligent about filing and record keeping. Consider saving invoices and paying bills electronically to increase the efficiency and accuracy of your records. Don't have the time? It's worth it to farm it out.
Stay abreast of new tax laws
Tax laws also are always in flux, but that's good news this year. According to UpCounsel, most of the new tax laws for 2014 are beneficial to small businesses. They include a permanent extension of an equipment-expenses deduction, which also doubles the former deduction for startup up to $10,000. Also, new filing extension deadlines will give small businesses and corporations more time to file.
Some changes, like these and the simplified home office tax deduction, will be a benefit to many businesses, while others may be problematic. In any case, it's important to check tax laws every year to ensure you're making the right deductions and are prepared for changing tax rates.
With a little bit of knowledge and some thoughtful preparation, this tax season could be a happier one for any small business.
Optimize Your Business Cash Flow
Important Legal Disclosures and Information
PNC is a registered mark of The PNC Financial Services Group, Inc. ("PNC"). This article has been prepared for general information purposes by the author who is solely responsible for its contents. The opinions expressed in these articles are those of the author and do not necessarily reflect the opinions of PNC or any of its affiliates, directors, officers or employees. This article is not intended to provide legal, tax or accounting advice or to suggest that you engage in any specific transaction, including with respect to any securities of PNC, and does not purport to be comprehensive. Under no circumstances should any information contained in the presentation, the webinar or the materials presented be used or considered as an offer or commitment, or a solicitation of an offer or commitment, to participate in any particular transaction or strategy or should it be considered legal or tax advice. Any reliance upon any such information is solely and exclusively at your own risk. Please consult your own counsel, accountant or other advisor regarding your specific situation. Neither PNC Bank nor any other subsidiary of The PNC Financial Services Group, Inc., will be responsible for any consequences of reliance upon any opinion or statement contained here, or any omission. Banking and lending products and services, bank deposit products, and Treasury Management products and services for healthcare providers and payers are provided by PNC Bank, National Association, a wholly owned subsidiary of PNC and Member FDIC. Lending and leasing products and services, including card services and merchant services, as well as certain other banking products and services, may require credit approval.