What to Know When Hiring Temporary Employees
by Mark Henricks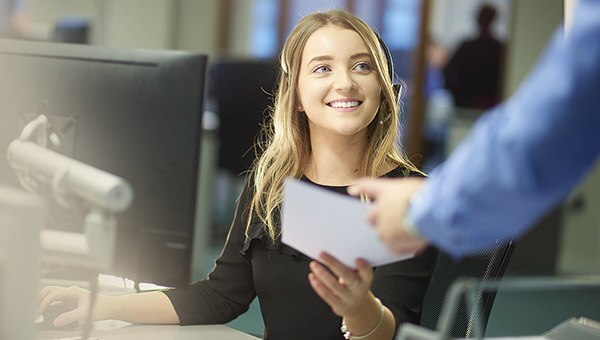 Many businesses have staffing needs that change from time to time. If predictable seasonality, irregular project workloads, or other factors make these fluctuations big enough, a business can hire temporary employees either directly or through a temporary personnel agency.
Using a temp agency costs more, but it shields employers from the complexity and inconvenience of hiring and managing temporary workers.
A temporary employee is expected to work at an organization for no longer than a year, according to the U.S. Department of Labor's internal guidelines. These employees are hired with the understanding that, as soon as the high season or project ends, the employment will end by mutual agreement.
How Temps Can Save You Money
Temporary employees can help manage a business's financial resources by reducing the need to employ permanent workers when the workload is low. Because temporary workers are hired with the understanding that they'll be terminated, the business also can reduce the costs of terminating employment, as severance pay is not incurred.
Businesses also can save significantly on benefit costs. Temporary employees are not normally eligible for benefits available to permanent employees, such as paid vacation, company-sponsored health insurance, or retirement and pension plans, although some employers may offer them as extra inducements.
How Temporary and Permanent Employees Are Alike
The Small Business Administration advises that employers should treat temporary employees like permanent employees in some ways.
For example, employers must provide safe working conditions for all workers, regardless of temporary or permanent status. The federal Occupational Safety and Health Administration (OSHA) says this should include giving temporary employees adequate training regarding hazards in the workplace. OSHA warns specifically against placing temporary workers in the most hazardous positions.
Taxes is another area in which temporary employees have to be treated like permanent ones. The Internal Revenue Service requires employers to withhold income tax and Social Security and Medicare contributions for temporary workers the same as for permanent workers. Employers also still must contribute to state unemployment insurance and worker's compensation funds. If you hire temporary workers through a personnel agency, then this becomes the agency's responsibility.
Independent Contractors
Independent contractors are exceptions to these withholding requirements.
Although independent contractors may function like temporary employees by filling in for short periods, they are not technically employees and they are responsible for managing their own withholding.
The definition of an independent contractor can become technical. It is important that a business specifies only the result of the work and now how the work is to be done, among other rules, in order for the person to be considered an independent contractor according to the IRS.
Letting a Temp Agency Help You
One way to trim the complexity of hiring temps is to use a temporary personnel agency. In this case, the agency is responsible for handling the withholding. Another benefit is that the agency does the work of recruiting, selecting, and hiring, including performing background checks or other screens that are impractical for regular employers hiring temporary workers.
Some agencies provide their temporary employees with employee benefits, such as health insurance. This may help the agency attract and retain higher quality workers. Agencies that specialize in certain fields, such as accounting or healthcare, can supply well-trained workers with relevant experience. Workers hired through temp agencies cost more in wages than temporary employees hired through an in-house process, but the added convenience and reduced liability can make up for this.
Temporary workers can lift employers through a short-term personnel shortfall without the cost and complication of bringing on more permanent staff. Temps are widely used in many industries to deal with seasonal surges and project deadlines.
So long as an employer acquires some education on the topic and understands the rules and limitations, temporary workers can be an important resource for maintaining long-term stability and prosperity.
Important Legal Disclosures and Information
PNC is a registered mark of The PNC Financial Services Group, Inc. ("PNC"). This article has been prepared for general information purposes by the author who is solely responsible for its contents. The opinions expressed in these articles are those of the author and do not necessarily reflect the opinions of PNC or any of its affiliates, directors, officers or employees. This article is not intended to provide legal, tax or accounting advice or to suggest that you engage in any specific transaction, including with respect to any securities of PNC, and does not purport to be comprehensive. Under no circumstances should any information contained in the presentation, the webinar or the materials presented be used or considered as an offer or commitment, or a solicitation of an offer or commitment, to participate in any particular transaction or strategy or should it be considered legal or tax advice. Any reliance upon any such information is solely and exclusively at your own risk. Please consult your own counsel, accountant or other advisor regarding your specific situation. Neither PNC Bank nor any other subsidiary of The PNC Financial Services Group, Inc., will be responsible for any consequences of reliance upon any opinion or statement contained here, or any omission. Banking and lending products and services, bank deposit products, and Treasury Management products and services for healthcare providers and payers are provided by PNC Bank, National Association, a wholly owned subsidiary of PNC and Member FDIC. Lending and leasing products and services, including card services and merchant services, as well as certain other banking products and services, may require credit approval.