How Text-to-Landline Services Can Help Grow Your Business
by Marcia Layton Turner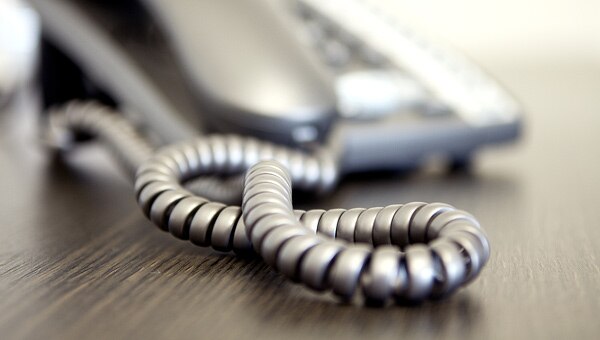 Text-based communication, also known short messaging service (SMS), has become the most popular form of communication, surpassing phone calls back in 2007.
Evaluating the Importance of Incoming Texts for Business
Today, an estimated 20 billion text messages are sent daily to friends, family, colleagues, and companies, and has become the preferred mode of contact for many. Instead of dialing a telephone number, consumers are much more likely to text a message, which is typically quicker and much less intrusive than a phone call.
Therein lies an opportunity, says Bob Bentz, president of ATS Mobile, a mobile marketing agency based in Pennsylvania.
"The key for businesses is to offer as many different touch points [ways to communicate] as possible," says Bentz. "And more and more young people don't want to call." To win their business, you need to engage them through texting, the medium they prefer.
Yet only few businesses are equipped to accept text messages, since many still operate using traditional landlines — not wireless service.
Setting Up Text-to-Landline Services
In order to accept text messages from potential customers, companies have to set up and share a cell phone number to be used. Most haven't, which means any text messages they do receive they are unaware of; consumers may send them but the business never sees them. Fortunately, "the technology has become available to text-enable your landline phone," says Bentz.
What that entails is paying a service to create a web interface to collect any messages that come in to your landline. Then, explains Bentz, when someone texts your landline phone, you receive the sent message on your computer screen and can text back, much like live chat on retail websites.
Doing a Cost-Benefit Analysis of Text-to-Landline Services
In 2015, ATS charged companies $99 per month for up to 1,200 messages into or out of a particular phone number. According to Bentz, 1,200 messages "is usually more than companies need now, but over time their needs may increase." And "businesses that promote the use of text-to-landline service get more messages," he says — messages from potential customers who are often ready to buy.
Typical users include auto dealerships, who can encourage interactions about available cars, or apartment complexes, which can respond to requests for information about unit availability and whether pets are permitted. Restaurants that want diners to check on availability or hours before stopping by also utilize this service. Using the text-to-landline service, dealers, property managers, or restaurants can respond quickly and engage the customer when they are most interested. That engagement can increase the likelihood of a purchase.
Seeing the Long-Term Advantage
Another advantage of text-to-landline, says Bentz, is that it reduces the need for salespeople to share their personal cell phone numbers — which they frequently do — in order to communicate with customers. By establishing a way for potential customers to connect with the business (and not an individual) directly, the company maintains that relationship. And if an individual salesperson leaves the company, they won't leave with all of the customer contact information. This information and a record of all conversations can also be entered and tracked in a customer relationship management system to ensure customers don't fall through the cracks if an employee does leave.
While text-to-landline service is relatively new, says Bentz, it's gaining ground quickly. And any business that appeals to consumers in the 18-34 age bracket — the largest texters — should be using it, he says. Those companies that aren't equipped to receive texts from customers are likely missing out on additional business.
Important Legal Disclosures and Information
PNC is a registered mark of The PNC Financial Services Group, Inc. ("PNC"). This article has been prepared for general information purposes by the author who is solely responsible for its contents. The opinions expressed in these articles are those of the author and do not necessarily reflect the opinions of PNC or any of its affiliates, directors, officers or employees. This article is not intended to provide legal, tax or accounting advice or to suggest that you engage in any specific transaction, including with respect to any securities of PNC, and does not purport to be comprehensive. Under no circumstances should any information contained in the presentation, the webinar or the materials presented be used or considered as an offer or commitment, or a solicitation of an offer or commitment, to participate in any particular transaction or strategy or should it be considered legal or tax advice. Any reliance upon any such information is solely and exclusively at your own risk. Please consult your own counsel, accountant or other advisor regarding your specific situation. Neither PNC Bank nor any other subsidiary of The PNC Financial Services Group, Inc., will be responsible for any consequences of reliance upon any opinion or statement contained here, or any omission. Banking and lending products and services, bank deposit products, and Treasury Management products and services for healthcare providers and payers are provided by PNC Bank, National Association, a wholly owned subsidiary of PNC and Member FDIC. Lending and leasing products and services, including card services and merchant services, as well as certain other banking products and services, may require credit approval.