3 Steps to Choosing the Right Suppliers
& Maintaining Relationships over Time
by Erika Napoletano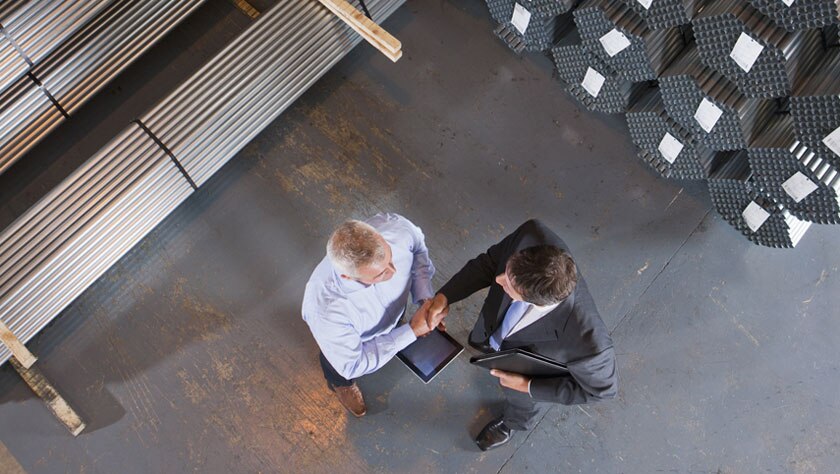 The suppliers you work with are key to your business's success. It is therefore critical to pick the right suppliers from the get-go and to assess how things are going over time.
To ensure that the relationship works smoothly — and to figure out when to cut ties if it doesn't — make sure you follow these steps:
1. Focus on Payment Flexibility
When considering a new supplier, be sure to ask about payment terms. Of course, cash flow is important to both you and your supplier, but it's important to remember that those cash flow needs can change. When interviewing prospective suppliers, here are a few questions to ask to ensure that payment terms match your cash flow and their expectations:
Do you offer early payment discounts?
What are your standard terms?
Can terms be renegotiated for good customers?
If we ever have extenuating circumstances, how can we reach out to you to discuss a temporary modification of payment terms?
What options do we have for making payment on an invoice (such as automatic withdrawals)?
Questions like these will help you choose suppliers invested in long- (or at least longer-) term relationships with their customers.
2. Schedule Frequent Check-ins
Establishing a schedule for regularly evaluating supplier relationships can be useful for identifying early on when a relationship just won't work. Such a model can also help you deepen relationships with suppliers who are going above and beyond.
Depending on your ordering habits, you should implement a quarterly or semi-annual review period for each of your suppliers. This level of frequency will keep those in your company responsible for ordering tuned in to the nuances of each supplier — and ensure that the money you spend with suppliers is money well spent.
3. Relate Supplier Performance to Pricing
You're no doubt looking to offer your customers the best possible value throughout their experience with your brand. Your suppliers should be offering you the same.
As you go through the process of assessing your current supplier relationships, consider the overall experience you've had in dealing with them. Have they been friendly and forthright? Have shipments and deliveries been on time? Reliable? Accurate? Are your suppliers communicating with you clearly, managing expectations and minimizing surprises?
Answers to those questions can justify a supplier's pricing increase, justify the price you're currently paying or prompt a pricing negotiation to compensate for areas needing improvement.
Nurturing relationships with suppliers pays off in many ways — not least, keeping your business running smoothly.
Optimize Your Business Cash Flow
Important Legal Disclosures and Information
PNC is a registered mark of The PNC Financial Services Group, Inc. ("PNC"). This article has been prepared for general information purposes by the author who is solely responsible for its contents. The opinions expressed in these articles are those of the author and do not necessarily reflect the opinions of PNC or any of its affiliates, directors, officers or employees. This article is not intended to provide legal, tax or accounting advice or to suggest that you engage in any specific transaction, including with respect to any securities of PNC, and does not purport to be comprehensive. Under no circumstances should any information contained in the presentation, the webinar or the materials presented be used or considered as an offer or commitment, or a solicitation of an offer or commitment, to participate in any particular transaction or strategy or should it be considered legal or tax advice. Any reliance upon any such information is solely and exclusively at your own risk. Please consult your own counsel, accountant or other advisor regarding your specific situation. Neither PNC Bank nor any other subsidiary of The PNC Financial Services Group, Inc., will be responsible for any consequences of reliance upon any opinion or statement contained here, or any omission. Banking and lending products and services, bank deposit products, and Treasury Management products and services for healthcare providers and payers are provided by PNC Bank, National Association, a wholly owned subsidiary of PNC and Member FDIC. Lending and leasing products and services, including card services and merchant services, as well as certain other banking products and services, may require credit approval.
GET IN TOUCH

Stay Connected

Join Us

Be part of our inclusive culture that strives for excellence and rewards talent.

Visit PNC Careers »
The PNC Financial Services Group, Inc. All rights reserved.