Toggle nav
Login
Sign on to Online Banking
---
Personal and Small Business:
---
Personal and Small Business:
---
Corporate and Institutional: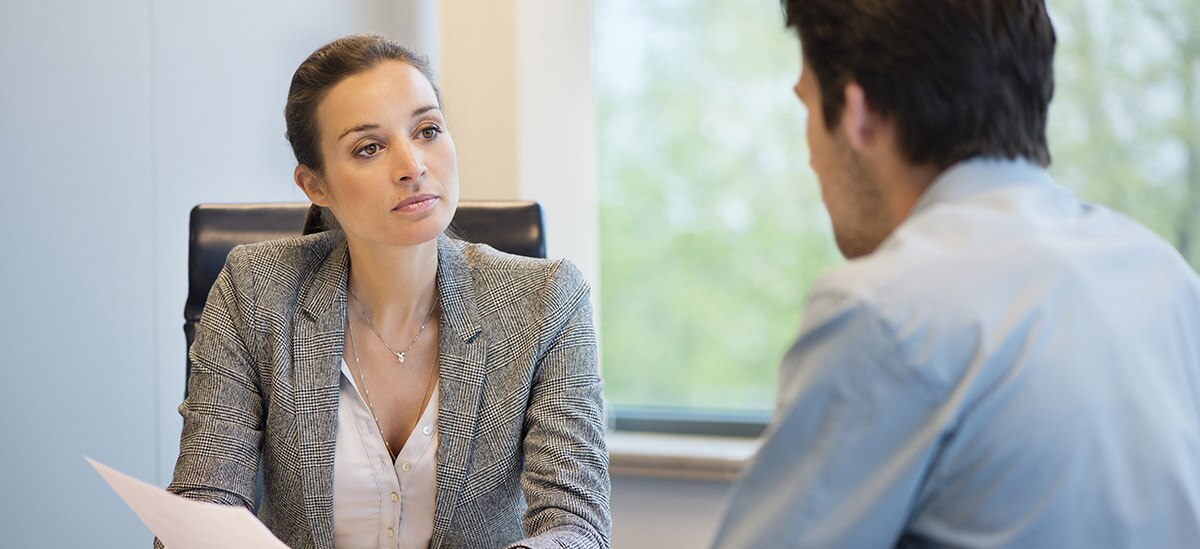 You've done it all yourself or with a lean staff for so long that you can't quite imagine adding another person to your payroll. You worry about the expense and the effort required to train a new employee. Yet, with your small business growing as quickly as it has been, you know you need to do something. Is it time to hire another employee? Can you afford to? Can you afford not to?
While the economy appears to be on the rebound, the CareerBuilder 2014 U.S. Job Forecast indicates that only 24% of companies anticipate hiring full-time, permanent employees in 2014. That figure is down 2% from 2013. This suggests that companies are being cautious about adding employees and are taking a wait-and-see approach.
It makes sense — for both you and for any potential new employee — to treat hiring with caution. However, if your company is growing, you need to take a look at whether what amounts to understaffing is actually hurting your business.
Can You Afford to Hire?
To determine if you have the cash flow available to hire, consider your current monthly profit and the additional revenue that could be generated with an additional employee. Subtract from that number the monthly salary and benefits you would need to pay out to that employee, as well as the added tax withholding an employee would require. These are rough estimates, but the higher the total, the easier it is to justify hiring an employee.
Of course, if your calculation results in a negative number, you should look at other options.
Hiring Options
Indeed, there are several options beyond creating a full-time, permanent position. They include:
Interns (offering college credit or paying a reasonable hourly wage)
Part-time employees (which allows you to ramp up as needed)
Temporary workers (pay workers only when you need them)
Outsourcing (work that can be done remotely can often be outsourced entirely)
Of course, the type of position you create will depend on the work that has to be done, but these options can provide flexibility now and in the future.
Legal Ramifications
If it is clear that a new employee makes sense for your business, you'll need to start spreading the word that you're looking for help. In your advertisements — through traditional channels or on newer platforms such as social media — make it clear that anyone is welcome to apply.
When you start interviewing candidates, ask the same questions of everyone. Avoid questions regarding an applicant's age, race, religion, marital status, gender, sexual orientation, disability or veteran's status. Considering these factors in your hiring decision could open you up to a lawsuit.
Be consistent in how you describe the position, the requirements, and the pay and benefits.
No matter what type of position you create now, it's important to periodically evaluate your company's staffing needs. Adding positions to fuel your growing business is a good problem to have.
Optimize Your Business Cash Flow
Important Legal Disclosures and Information
PNC is a registered mark of The PNC Financial Services Group, Inc. ("PNC"). This article has been prepared for general information purposes by the author who is solely responsible for its contents. The opinions expressed in these articles are those of the author and do not necessarily reflect the opinions of PNC or any of its affiliates, directors, officers or employees. This article is not intended to provide legal, tax or accounting advice or to suggest that you engage in any specific transaction, including with respect to any securities of PNC, and does not purport to be comprehensive. Under no circumstances should any information contained in the presentation, the webinar or the materials presented be used or considered as an offer or commitment, or a solicitation of an offer or commitment, to participate in any particular transaction or strategy or should it be considered legal or tax advice. Any reliance upon any such information is solely and exclusively at your own risk. Please consult your own counsel, accountant or other advisor regarding your specific situation. Neither PNC Bank nor any other subsidiary of The PNC Financial Services Group, Inc., will be responsible for any consequences of reliance upon any opinion or statement contained here, or any omission. Banking and lending products and services, bank deposit products, and Treasury Management products and services for healthcare providers and payers are provided by PNC Bank, National Association, a wholly owned subsidiary of PNC and Member FDIC. Lending and leasing products and services, including card services and merchant services, as well as certain other banking products and services, may require credit approval.