Toggle nav
Login
Sign on to Online Banking
---
Personal and Small Business:
---
Personal and Small Business:
---
Corporate and Institutional: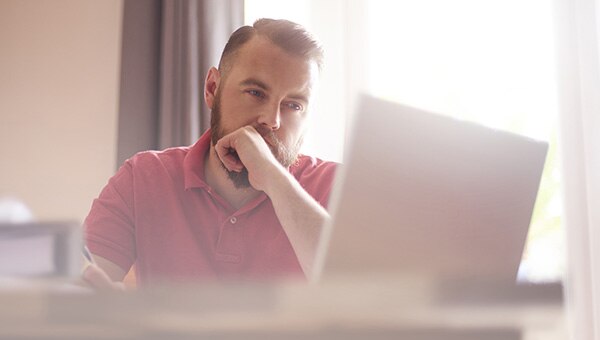 Tracking business expenses is a task no business owner enjoys, and yet staying on top of how your company's money is being spent can make the difference between profitability and bankruptcy.
When you're the sole person in the company responsible for making purchases, tracking expenses is easy. But, when the company starts growing, you can't continue to be responsible for everything. You need to share the load. That goes for business purchases as well.
Setting Reimbursement Policies
When employees start making purchases on the company's behalf, the easiest way to track those expenses is through a monthly expense report that staff members submit. Employees can use a personal credit card or check to buy something the business needs, with your approval, and then submit proof to be repaid. Using a standard expense form, employees can attach receipts and an explanation for their purchases in order to request reimbursement for those business expenses.
However, when you get to the point where several employees are routinely making purchases on the company's behalf each month, requesting a corporate credit card in their name can reduce a lot of reimbursement paperwork. Employees who only occasionally make purchases may not need their own card.
Issuing Corporate Cards
Many financial institutions now permit business owners to issue credit cards to employees linked to the corporate account. This is convenient for a number of reasons:
You can quickly and easily access transaction information online for all cards associated with the account — to spot unusual activity or unauthorized purchases.
You can set spending limits on each card to prevent unexpected bills.
Your business can accrue rewards, such as cash back, based on the activity on all the cards you are responsible for.
Many banks and credit card companies will issue monthly transaction summaries and assign spending categories to purchases.
You can more easily spot spending trends and make adjustments as needed in response.
However, there are some downsides to sharing company credit. Fortunately, you can reduce those with clearly stated policies.
Specifying Spending Policies
The biggest downside associated with issuing employees their own corporate credit card is that you, the business owner, are then responsible for everything charged on that account. To minimize that risk, consider creating credit card usage policies that:
Set limits on transaction sizes that do not require prior approval, such as $1,000.
Identify which types of purchases can be made with the card, such as travel, hotel, and meals, and which cannot, such as technology or capital expenditures.
Prohibit personal spending using the company card.
Specify that the company earns any rewards associated with the account. (Some companies do permit employees to keep rewards, as a perk of employment, so you'll need to decide how you want to handle those.)
Creating rules around how and when employee credit cards can and should be used can reduce unexpected charges.
Using Expense Management Tools
While employee credit cards can cut down on a lot of paperwork, using free or low-cost apps that allow employees to immediately categorize expenses and upload them for tracking and processing will reduce paperwork even more. Some of the best expense apps include:
Deductr PRO. Expense tracking is automated, with purchases recorded at the point of sale and mileage tracked via GPS. Deductions can also be categorized.
Shoeboxed. Cleverly titled, this app lets you capture receipts, track expenses and mileage, and generate expense reports with receipts attached.
The more you can enable employees to automate expense reporting, the easier expense processing and tracking will be for you — and the lower your tax prep bill next April.
Optimize Your Business Cash Flow
Important Legal Disclosures and Information
http://www.agcs.allianz.com/assets/PDFs/white%20papers/AGCS%20Managing%20disruptions%20Nov2012.pdf
PNC is a registered mark of The PNC Financial Services Group, Inc. ("PNC"). This article has been prepared for general information purposes by the author who is solely responsible for its contents. The opinions expressed in these articles are those of the author and do not necessarily reflect the opinions of PNC or any of its affiliates, directors, officers or employees. This article is not intended to provide legal, tax or accounting advice or to suggest that you engage in any specific transaction, including with respect to any securities of PNC, and does not purport to be comprehensive. Under no circumstances should any information contained in the presentation, the webinar or the materials presented be used or considered as an offer or commitment, or a solicitation of an offer or commitment, to participate in any particular transaction or strategy or should it be considered legal or tax advice. Any reliance upon any such information is solely and exclusively at your own risk. Please consult your own counsel, accountant or other advisor regarding your specific situation. Neither PNC Bank nor any other subsidiary of The PNC Financial Services Group, Inc., will be responsible for any consequences of reliance upon any opinion or statement contained here, or any omission. Banking and lending products and services, bank deposit products, and Treasury Management products and services for healthcare providers and payers are provided by PNC Bank, National Association, a wholly owned subsidiary of PNC and Member FDIC. Lending and leasing products and services, including card services and merchant services, as well as certain other banking products and services, may require credit approval.