Toggle nav
Login
Sign on to Online Banking
---
Personal and Small Business:
---
Personal and Small Business:
---
Corporate and Institutional: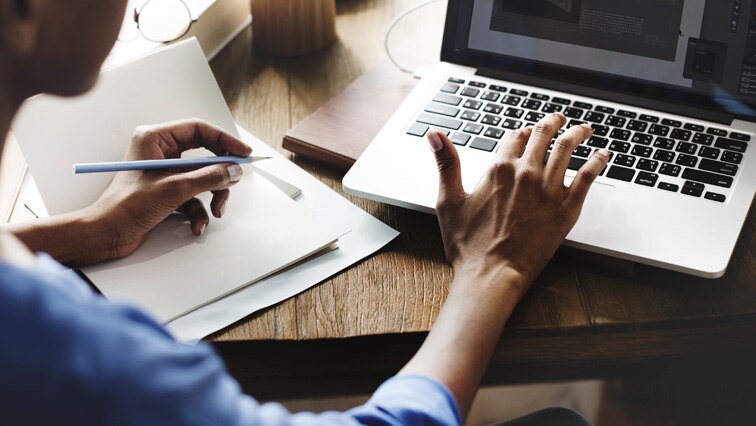 If your company is like most, about 10 percent of your total budget goes to business-related travel, and ineffective management of an expense that large can have significant negative effect on cash flow. But you may find that a large portion of expense outlays is spent in ways that violate company expense policies.
Depending on how often they travel, at least 34 percent of active business travelers go off-plan when it comes to adhering to their company's travel expense policy, and about half don't understand the policy at all. Regardless of why they're not following policy, it's up to you to make sure that they know why accurate expense reporting is important, and how you can make it easier for them.
Changes in Expense Reporting
The latest in smartphone expense reporting apps and mobile-optimized web portal software can only help so much if you don't have a viable corporate travel policy. If you have clear policies that are effectively communicated, you can find greater compliance.
It's critical that policies be both easy to understand and comprehensive, especially because the Internal Revenue Service rules about what business travel costs can be deducted as expenses are complex and numerous. For instance, according to the IRS, expenses are only deductible when an employee travels away from home to do more than a day's worth of work and is required to stay overnight. However, simply defining what will be considered "home" requires a lengthy paragraph. Given the complexity of the tax code, employees are unlikely to intuitively grasp how expenses need to be handled, unless they have clear instruction.
But before your businesses can efficiently track expenses, improve expense reporting, and improve cash flow, your employees need good travel expense reporting policies.
Creating a Good Travel Expense Policy
Make sure your policy will produce the records that you need. You'll need employees to save and provide actual receipts, canceled checks, and other documents that show expenses. You will also need dates and explanations for items such as travel costs, meals, and entertainment to support a deduction. Know exactly what you need and specify it, but don't ask for more than that. You don't want to burden employees with pointless paperwork.
Use simple, plain language. The easier your policy is to read and understand, the more likely it is to be followed. Make sure the policy is widely communicated to anyone who might need it, and include training sessions, if necessary.
Reimburse all employees equally for equal expenses, and be sure to use common sense. It's okay to have some regional variations, but there should not be one rule for executives and other for line workers. And be sure to do it quickly. Making employees wait for expense reimbursements breeds resentment, damages compliance, and makes it harder to track and manage expenses and cash flow.
Check Your Processes
Periodically audit expenses and make sure you're not missing or miscategorizing any important deductions. See that your employees are being reimbursed fairly, fully, and quickly, and make sure there are no inefficiencies in the process. If an audit reveals opportunities to improve your expense reporting, take advantage of them. Leaks in the process can cost you money, and you should always be fixing them.
While technology can help enormously in improving the transparency, efficiency, and speed of tracking expenses and reimbursing employees, it's not enough to have the latest devices and software unless you also have a robust company expense policy in place. With that help, efficiently managing travel expenses can have a meaningful positive impact on your all-important cash flow.
Optimize Your Business Cash Flow
Important Legal Disclosures and Information
PNC is a registered mark of The PNC Financial Services Group, Inc. ("PNC"). This article has been prepared for general information purposes by the author who is solely responsible for its contents. The opinions expressed in these articles are those of the author and do not necessarily reflect the opinions of PNC or any of its affiliates, directors, officers or employees. This article is not intended to provide legal, tax or accounting advice or to suggest that you engage in any specific transaction, including with respect to any securities of PNC, and does not purport to be comprehensive. Under no circumstances should any information contained in the presentation, the webinar or the materials presented be used or considered as an offer or commitment, or a solicitation of an offer or commitment, to participate in any particular transaction or strategy or should it be considered legal or tax advice. Any reliance upon any such information is solely and exclusively at your own risk. Please consult your own counsel, accountant or other advisor regarding your specific situation. Neither PNC Bank nor any other subsidiary of The PNC Financial Services Group, Inc., will be responsible for any consequences of reliance upon any opinion or statement contained here, or any omission. Banking and lending products and services, bank deposit products, and Treasury Management products and services for healthcare providers and payers are provided by PNC Bank, National Association, a wholly owned subsidiary of PNC and Member FDIC. Lending and leasing products and services, including card services and merchant services, as well as certain other banking products and services, may require credit approval.