Toggle nav
Login
Sign on to Online Banking
---
Personal and Small Business:
---
Personal and Small Business:
---
Corporate and Institutional: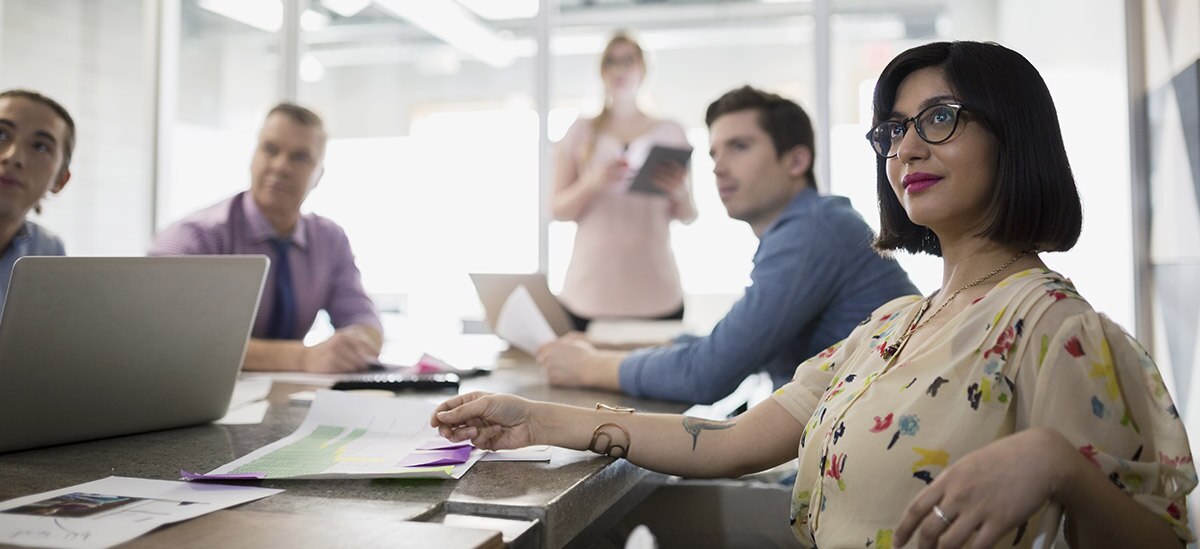 Growth — specifically, smart growth — courses through a venture capitalist's veins. Who better to advise a growing company than someone focused on helping companies grow and become profitable at the same time?
Jason Mendelson is cofounder of Foundry Group, a Boulder, CO -based venture capital firm with an impressive portfolio of companies. Here, Mendelson shares insight and advice about the financial challenges he has seen growing companies face and how to ensure that those challenges don't hinder further growth opportunities.

Foundry Group has a portfolio of companies with varying sizes and revenues. What are the biggest financial challenges you see companies of all sizes facing as they deal with growth?

The first challenge I see is knowing when to pour gasoline on the fire and when not to. As businesses grow, it's easy to think that you should be adding more capabilities, more services, more bells and whistles. But the smarter question to ask is if the business model is truly scalable. Sometimes business models have to radically change at scale, meaning more is not more.
The second biggest challenge I see in any resourced-constrained company — which all growing companies are — is the precarious balance between product development and sales. If a company goes too sales-heavy, it runs the of risk losing its innovation engine and just becoming a support for revenue. In the long run, the product tends to get neglected in these cases, and the entire business model suffers.
If a company is entering a phase in which it will experience significant growth, what's the first recommendation you would make to help ensure that finances are in line to support that growth?

Don't wait for the board meeting to take stock of the company. Be on top of key metrics weekly, if not daily, to ensure that there are no surprises. Establish regular check-ins with leadership that's involved in the company's financial direction and health. These don't have to be meetings — they just have to be a means for making everything visible, so you can catch problems before they become problems.
You work with a lot of CEOs. What do they say they wish they had known about keeping a growing company financially healthy?

Most often, I hear that CEOs wish they had more accountability and analytics around sales performance. This includes return on ad spend, which isn't constant and changes all the time, especially if social media is part of that mix. It's not uncommon for a company to use online advertising to foster growth. Evaluating those expenditures regularly, as well as the return on what's being spent, has to be part of the process.
As growing businesses mature, what mistakes should they work to ignore?

I see mature companies acting as incumbents, which is the exact mentality that makes one vulnerable to another company wanting to squeeze into your market share. The key to avoiding this is to keep innovating. It's OK to be content with your company's growth, but you don't want to fall into complacency. Once a growing company starts acting as a been-around-the-block, seen-everything, large company, focused exclusively on numbers and reporting, things can fall apart.
Optimize Your Business Cash Flow
Important Legal Disclosures and Information
PNC is a registered mark of The PNC Financial Services Group, Inc. ("PNC"). This article has been prepared for general information purposes by the author who is solely responsible for its contents. The opinions expressed in these articles are those of the author and do not necessarily reflect the opinions of PNC or any of its affiliates, directors, officers or employees. This article is not intended to provide legal, tax or accounting advice or to suggest that you engage in any specific transaction, including with respect to any securities of PNC, and does not purport to be comprehensive. Under no circumstances should any information contained in the presentation, the webinar or the materials presented be used or considered as an offer or commitment, or a solicitation of an offer or commitment, to participate in any particular transaction or strategy or should it be considered legal or tax advice. Any reliance upon any such information is solely and exclusively at your own risk. Please consult your own counsel, accountant or other advisor regarding your specific situation. Neither PNC Bank nor any other subsidiary of The PNC Financial Services Group, Inc., will be responsible for any consequences of reliance upon any opinion or statement contained here, or any omission. Banking and lending products and services, bank deposit products, and Treasury Management products and services for healthcare providers and payers are provided by PNC Bank, National Association, a wholly owned subsidiary of PNC and Member FDIC. Lending and leasing products and services, including card services and merchant services, as well as certain other banking products and services, may require credit approval.