Toggle nav
Login
Sign on to Online Banking
---
Personal and Small Business:
---
Personal and Small Business:
---
Corporate and Institutional:
Free PNC Webcast:
Q&A with Bobbi Brown
How a Makeup Artist Built an Empire
Whether you are a small business owner, manage a side business for extra income, or are just looking for inspiration, you'll want to experience this special webcast for business owners of all types.
May 16, 2019
If you missed the webinar or would like to see it again...
PNC is celebrating Small Business Month 2019 by offering this free, exclusive webcast from Bobbi Brown
Bobbi  is a beauty industry titan, best-selling author, sought-after speaker, and serial entrepreneur.
In this webcast, Bobbi shares her business experiences and insights:

How to Get Started
Networking for Success
Overcoming Moments of Helplessness
Pushing Through Adversity
How to Build a Brand
Mastering Time Management
Get advice from an expert and learn to grow your business with the help of entrepreneur and industry titan, Bobbi Brown.
Her tips and insights can be used across all businesses, so almost all entrepreneurs can benefit from the webcast.
To take advantage of this webcast, you will need internet access.
About our Keynote Speaker Bobbi Brown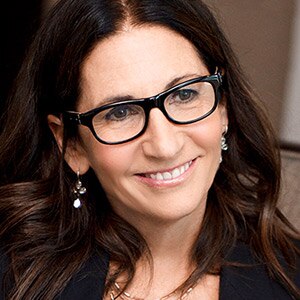 As a professional makeup artist, Bobbi created 10 simple lipsticks that evolved into a global beauty empire. In 1991, when stark contours and shiny red lips were in fashion, Bobbi designed cosmetics to highlight a woman's natural look with the launch of Bobbi Brown Essentials. In 1995, the company was acquired by the Estée Lauder Companies, where Bobbi served as chief creative officer, building a billion-dollar brand before stepping away to launch Beauty Evolution LLC.
Her latest endeavors include EVOLUTION_18, a line of lifestyle-inspired wellness products; justBobbi.com, a platform for Bobbi to share many of her life inspirations; and The George, a 32-room boutique hotel in Montclair, N.J., lovingly reimagined by Bobbi and her husband, Steven Plofker.
Bobbi remains a sought-after expert on television, online, and in magazines and newspapers. She is the beauty & lifestyle editor of "Elvis Duran and the Morning Show," has her own podcast called "Long Story Short," and is the author of nine beauty and wellness books, many of them New York Times best sellers.
Bobbi has received the Glamour Woman of the Year Award, the Fashion Group International Night of Stars Beauty Award, and the Jackie Robinson Foundation's ROBIE Humanitarian Award, to name just a few.
Insights for Starting, Running & Growing Your Business
Explore our series of ongoing educational and self-help articles that give you insights on the top cash flow challenges business owners are facing. Here are a few to get you started. Then, get more insights to help you keep your business running according to plan.
Focus on Your Business Cash Flow
Cash flow is the lifeblood of your business, and we want you to make the most of it with unique and comprehensive cash flow management solutions like Cash Flow Insight℠ to help you get cash in faster, stay on top of payables and sync with your accounting software — automatically updating an overall view of your cash flow, so you can see where you are today and plan for your future with peace of mind.
Start Your Cash Flow Conversation
Give us a call at 1-855-762-2365 or
request a PNC Business Banking representative to get in touch with you.
Associated Products & Services
You Might Also Be Interested In:

Important Legal Disclosures & Information
The seminar and/or webinar and materials that you will view were prepared for general information purposes only by the speaker and are not intended as legal, tax or accounting advice or as recommendations to engage in any specific transaction, including with respect to any securities of PNC, and do not purport to be comprehensive. Under no circumstances should any information contained in the presentation, the webinar, or the materials presented be used or considered as an offer or commitment, or a solicitation of an offer or commitment, to participate in any particular transaction or strategy. Any reliance upon any such information is solely and exclusively at your own risk. Please consult your own counsel, accountant or other advisor regarding your specific situation. Neither PNC Bank nor any other subsidiary of The PNC Financial Services Group, Inc. will be responsible for any consequences of reliance upon any opinion or statement contained here, or any omission. The opinions expressed in these materials or videos are not necessarily the opinions of PNC Bank or any of its affiliates, directors, officers or employees.
Banking products and services and bank deposit products are provided by PNC Bank, National Association (N.A.), a wholly-owned subsidiary of The PNC Financial Services Group, Inc. and Member FDIC.