Do You Have a Book in You?
Every life has a story.
---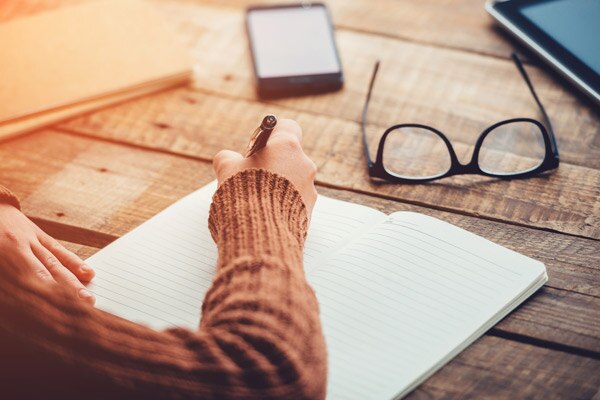 Every life has a story. Every subject-matter expert has insights to share. And every person who overcomes a challenge has the potential to help the next person who walks that road. How about you?
Do you have a book in you? Is there a subject you love? A story you'd like to tell? A unique perspective you can share?
Whether the desire to write a book has been burning inside of you all of your life, or you've just recently come to realize that you have something important to share, it all begins by picking up a pen. Open a journal and start writing, if only for a few minutes each day.
Here's how three first-time authors found the time, motivation and commitment to take their ideas to the finish line.
Erica Dhawan
"Get Big Things Done: The Power of Connectional Intelligence" (getbigthingsdone.com/ericadhawan.com)

Erica Dhawan hadn't planned on writing a book. English wasn't her strong suit in school, she says, so it never occurred to her that she might become an author.
Suddenly that point of view was upended. After earning three degrees, from the University of Pennsylvania, MIT and Harvard, and devoting a decade to being a top trader on Wall Street, the global financial services firm Dhawan represented declared bankruptcy.
"I found myself overwhelmed and burned out," she says. "I began a soul-searching journey that helped me see that everyone in business was becoming overwhelmed as we tried to 'do it all.'"
Dhawan's quest led to her founding the global advisory firm Cotential to help organizations tap into "connectional intelligence," the value of their employees' relationships and networks. She also authored "Get Big Things Done: The Power of Connectional Intelligence" with Saj-nicole A. Joni, CEO of Cambridge International Group Ltd.
"I started by journaling for 30 minutes every morning," Dhawan says, "and then committed larger and larger pockets of time that ultimately led to completing our book."
She recommends that aspiring authors begin by spending 10 minutes every day for a month recording their thoughts in a journal. "At the end of that month, review your writing and create a single blog post to publish to the world," she says. "You will be surprised how much you have to share."
A book can be a springboard for a larger movement, Dhawan says. "Once you've communicated your ideas, seize opportunities to go out and speak about them. The book gets the ball rolling, but where you go next is up to you."
Tim Wesley
"My Boxes: A Nostalgic Collection of Stories and Stuff"
(amazon.com)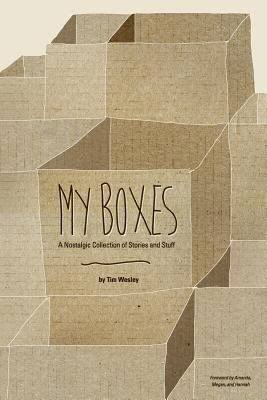 Tim Wesley, vice president of investor relations at Wabtec Corp. and adjunct writing professor at the University of Pittsburgh, fulfilled his lifelong dream of writing a book last year with the publication of "My Boxes: A Nostalgic Collection of Stories and Stuff." In it, Wesley shares defining moments of his life through evocative stories about his childhood, his family, the larger-than-life sports figures he met during his early career, and the situations that tested his mettle to its very core.
"I've collected boxes of memorabilia throughout my life," Wesley says. "Whenever I'd go through them, I'd say to myself, 'There are some good stories here, about my grandpa, my mom and dad, Elvis [yes, THAT Elvis] — I thought that if I wrote about my family and my life, maybe it would help others reflect on the special moments of their own lives."
Wesley recognized his love of writing in fourth grade, when a book he had read about the Super Bowl (there had been only four Bowl games to date) inspired him to start writing his own, although he didn't finish that one. His early writing experiences were so influential on his adult writing efforts that he acknowledges three of his middle- and high-school English teachers in "My Boxes."
"These teachers encouraged us to read the classics and to keep a journal," he says. "I firmly believe that you become a better writer by reading, and writing, a lot. These activities fueled my passion, which spurred me to join the editorial staffs of my high-school and college newspapers, and to start my career as a sportswriter."
Those experiences led to Wesley's successful corporate communications career and, of course, "My Boxes."
"When you're writing a book, it's important to remember that it's a marathon, not a sprint. It took me six years from start to finish," Wesley says. "It's all worth it in the end. When you hold that book in your hands for the first time, it's an amazing feeling."
Deesha Philyaw
"Co-parenting 101: Helping Your Kids Thrive in Two Households after Divorce" (co-parenting101.org/book)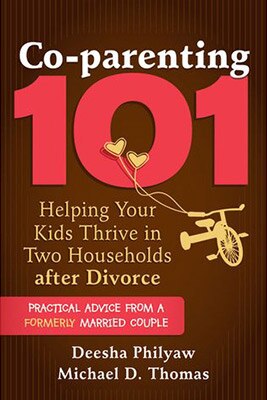 From the time Deesha Philyaw and her husband began their divorce journey, friends and family could see that they had a special way of co-parenting. Committed to helping their children thrive in their "new normal," the couple put aside their personal differences to collaborate as a team.
"People often commented about how we did things and how well our kids were adjusting," says Philyaw, now an assistant vice president in PNC Corporate Communications. "That led to our writing a blog, co-parenting101.org, and recording weekly podcasts. After a while, my ex-husband said, 'You're a writer; you should write a book about co-parenting.' I liked the idea but thought that, given the subject matter, it would be important for us to write the book together."
And so, following the development and agent acceptance of a detailed proposal, "Co-parenting 101" was born. Philyaw says the writing process was "very methodical," because the co-authors had been writing content for their blog and podcasts for several years. Using those archives, they were able to pull the book together and get it published within three years.
Now Philyaw, who is working on a novel and a collection of short stories, coaches aspiring authors. "What's most important is to take your time and write a good book," she advises. "Sometimes the sense of urgency to write a book is great, but rushing through is never the right way to go. Make sure that your book is going to truly connect with your audience and provide them with something unique. Take the time to tell a really good story."
I found myself overwhelmed and burned out. I began a soul-searching journey that helped me see that everyone in business was becoming overwhelmed as we tried to 'do it all.'
Solutions
Get More Solutions for Women

---
Important Legal Disclosures & Information
The article(s) you have read were prepared for general information purposes only and are not intended as legal, tax or accounting advice or as a recommendation to engage in any specific transition, including with respect to any securities of PNC, and do not purport to be comprehensive. Under no circumstances should any information contained in this article be used or considered as an offer or a commitment, or a solicitation of an offer or a commitment, to participate in any particular transaction strategy. Any reliance upon any such information is solely and exclusively at your own risk. Please consult with your own counsel, accountant or other advisor regarding your specific situation. Neither PNC Bank nor any other subsidiary of The PNC Financial Services Group, Inc. will be responsible for any consequences of reliance upon any opinion or statement contained here, or any omission. The opinions expressed in this article are not necessarily the opinions of PNC Bank or any of its affiliate, directors, officers or employees.