Toggle nav
Login
Sign on to Online Banking
Sign on to another service:QA
---
Personal and Small Business:
---
Personal and Small Business:
---
Corporate and Institutional:
Creating an Environment for Women to Achieve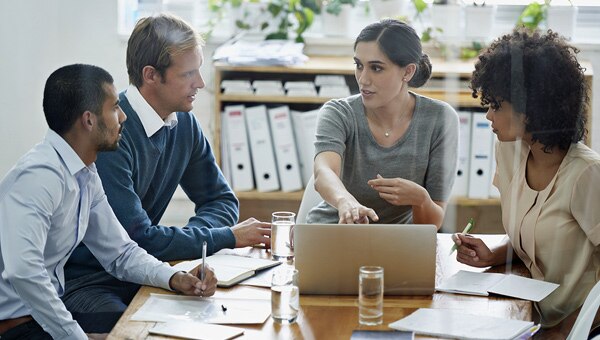 For more than a decade, PNC has collaborated with The Committee of 200 (C200), an organization formed to foster, celebrate and advance women's leadership in business. PNC executives Diana Reid and Charlotte McLaughlin are members of the organization and help to illustrate C200's "Success Shared" mission at PNC. Here are a few examples of how PNC supports the success of female clients and employees:


PNC-Certified Women's Business Advocates include more than 1,800 bankers who are voluntarily committed to encouraging women who own or run businesses. Many also hold leadership roles in organizations that mentor or connect businesswomen.


Women of Vision: National Geographic Photographers on Assignment, presented by PNC, was a traveling exhibition visiting cities across the United States between 2013 and 2017. The exhibit illuminated the field work of 11 female pioneers in the male-dominated photojournalism industry. Among the featured photographers is Lynsey Addario, whose keynote address at the 2015 C200 Annual Conference received two standing ovations and touched all who attended.


Women Connect is our women's affinity group that provides opportunities for 5,000 PNC women members across 24 markets to learn, connect and advance. C200 collaborates with Women Connect annually to commemorate Women's History Month with a rewarding program for employees. Women Connect is co-sponsored by Diana Reid, Executive Vice President and Head of PNC Real Estate. "In this role, I have the opportunity to work with women in all kinds of businesses and at all levels of their careers," Reid says. "It is an honor to provide leadership to these smart and successful women."


Insights for Women in Business magazine covers topics of interest to women entrepreneurs and executives. "Welcome A Board," a 2016 cover story, invites women business owners to consider a confluence of opportunities: the availability of businesswomen who want to build a resume of board service and the volume of women business owners who could leverage these same women to form a diverse board. "It has become a generally accepted business principle that diverse teams produce better outcomes than homogeneous ones," says Beth Marcello, Director of Women's Business Development at PNC. "This same dynamic is now playing out in the board rooms of public companies."
Read "Welcome A Board" »
Browse Current Issue »
By the Numbers
"We work every day within our company to cultivate a culture in which women can achieve their aspirations," says Charlotte McLaughlin, President and Chief Executive Officer of PNC Capital Markets. "Accolades like these are a testament to our keen focus on the achievements of women in business."
Top Company for Executive Women, National Association for Female Executives (2016)
100 Best Companies for Working Mothers, Working Mother magazine (2016)
2020 Women on Boards Winning "W" Company, 2020 Women on Boards (2015)
Great Workplace Award for Employee Engagement, Gallup (2016)
The U.S. 30% Club, Founding Member (2014)
Learn more about our commitment to women at pnc.com/women.
Important Legal Disclosures and Information
PNC is a registered mark of The PNC Financial Services Group, Inc. ("PNC").
GET IN TOUCH

Join Us

Be part of our inclusive culture that strives for excellence and rewards talent.

Visit PNC Careers »
The PNC Financial Services Group, Inc. All rights reserved.