Women Who Achieve: Barbara Ryniec
The Kulkarni Group, LLC 
My PNC team truly appreciates where we want to go, and they have become partners in our growth journey.
Entrepreneurial Spirit Drives Innovation and Growth
After working for 15 years as a restaurant manager, Barbara Ryniec decided it was time for a change.
"Eighty-hour weeks are for the birds," she says, "and every day was the same. I wanted a more dynamic and challenging career, with more personal freedom. So I went out on a limb, giving up my managerial salary for an hourly office manager job with a small group of mental health practitioners." Within five years, Barb turned that hourly position into an executive role with a growing business enterprise.
One of the group's founders, Dr. Robert Kulkarni, had realized he required more dedicated support than the current structure could provide, given his large patient volume. He left the group in 2014 to form a practice management firm Barb had envisioned, The Kulkarni Group, to support not only his own independent practice but also other independently licensed mental healthcare practitioners. Recognizing Barb's capabilities and potential, he entrusted her with developing and leading The Kulkarni Group.
"Having had limited experience in healthcare, I didn't know where to turn for help as we began building this company," she says. "I learned quickly that healthcare credentials weren't essential; what I needed more were business advisors. My mom — the very smart woman who helped my late father build his iron fence business — introduced me to financial advisors and attorneys who could help."
PNC, who provided The Kulkarni Group with a loan to get the business started, as well as a line of credit and other banking services, also connects Barb to advisors when she needs support. "My PNC team truly appreciates where we want to go, and they have become partners in our growth journey. I love that they're solution finders, focused on identifying the best options for us," she says. "And when we go into our local branch, the people are so genuine — always happy to see us."
Growing to Support the Community
With the goal of building a support system to meet growing community demand for mental health services, Barb focuses on attracting more practitioners to The Kulkarni Group and establishing a second practice management firm, which will serve a variety of psychiatric practitioners.
"Despite coming from an entrepreneurial family, I never envisioned myself as a business owner," she says. "But seeing the profound difference we can make in people's lives, I'm energized and inspired. I get to be an executive of a business that means a lot to me, as well as an entrepreneur building something new. I can see us growing into a network of 50 offices — maybe more. We plan to partner with PNC in this venture for a very long time."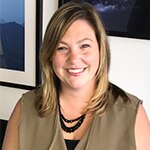 Barbara Ryniec, Executive Director
---
Business Details
Company: The Kulkarni Group, LLC
Location: Warrenville, IL
Website: thekulkarnigroup.com
---
Surround yourself with people who can teach you new things. Rising to the next level requires continuous learning.
Barbara Ryniec
---
We've Made One Business Decision Easier —
Business Checking from PNC
Earn a cash reward when you open a qualifying PNC business checking account by 12/31/18. Get Offer Details »
---
Associated Products & Services