Women Who Achieve: Carol Philp
CPI Creative
Unlike our previous bank, PNC demonstrated faith in my business, my team and my ability as an entrepreneur … We have quadrupled our sales since 2008, with PNC supporting us every step of the way.
From Startup to the Big Leagues
When Carol Philp established her business in 1994, she was in survival mode. Recently divorced, Carol was supporting her three young sons, and the part-time sales job she had taken with a promotional products company didn't provide the level of income her family needed. She was confident she could build a better life by starting her own company.
"My goal for CPI Creative was to be a true partner to clients who take their marketing seriously — who look for creative ideas to uphold and advance the reputation of their companies and brands," says Carol. "When people think of promotional products companies, cheap tchotchkes often come to mind. That's not CPI Creative. We work with clients on innovative, often one-of-a-kind, ideas and back them up with high-quality branded merchandise and apparel, as well as graphic design services."
While CPI today serves clients ranging from startups to Major League Baseball teams, casinos and Fortune 100 companies, growth didn't come easily — or quickly. Several years into building her business, Carol realized that her firm had the agility to take on high-volume customers. She reached out to her bank but was flatly denied for a line of credit.
"They said my business posed too much of a risk, citing the possibility that I could purchase millions of items and then make a mistake in production and be stuck with them," she says. "I resigned myself to what I believed was my reality: continued self-funding, which would dramatically limit our growth potential."
Then Carol met a PNC-Certified Women's Business Advocate, and things turned around. "She talked with me about my vision and growth strategies, and then helped me apply for the line of credit so crucial to our growth. Unlike our previous bank, PNC demonstrated faith in my business, my team and my ability as an entrepreneur by approving our request," says Carol. "We have quadrupled our sales since that moment in 2008, with PNC supporting us every step of the way." 
WBENC Members Back the Team, Too
How has CPI grown? Through Carol's tireless sales efforts and, she says, her affiliation with the Women's Business Enterprise National Council (WBENC). CPI is WBENC-certified, and Carol serves as an appointed representative to the WBENC Forum.
"WBENC members represent corporations interested in growing the economy through women-owned businesses," she says. "Over time, you get to know people whom you may not have otherwise met. Some of our greatest opportunities began with introductions made at WBENC meetings and events."
In fact, CPI Creative has done work for WBENC itself, recently producing lapel pins bearing the logo (in English, Spanish, French and Chinese) of the "Women Owned" initiative, which distinguishes the retail products of companies owned and operated by a woman or women, as certified by WBENC in the U.S. and WEConnect International globally.
"The strength that comes from partnering with other woman-owned businesses fuels our enthusiasm and drive," Carol says. "We face each new day poised to succeed."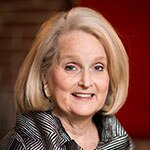 Carol Philp, President & CEO
---
Business Details
Company: CPI Creative
Location:Pittsburgh, PA
Website: cpicreative.com
---
Find a banker who believes in you and understands your business; likewise, get to know your clients' businesses so you become their valued business partner.
Carol Philp
---
Business Awards
2016 EY U.S. Entrepreneur of the Year finalist
2016 WBENC Women's Business Enterprise Star
2007/2008 Jackie Robinson Most Valued Diverse Business Partner, MLB/Pittsburgh Pirates
2008 Lockheed Martin Comet Award
Associated Products & Services