Toggle nav
Login
Sign on to Online Banking
---
Personal and Small Business:
---
Personal and Small Business:
---
Corporate and Institutional:
Women Who Achieve: Emily Wazlak
Shine Registry
Talking with PNC Women's Business Advocates about the work they're doing to support women in business has given me greater insight into my clientele as well as my own potential as a woman business owner.
A New Generation of Advocacy for Women Business Owners
Emily Wazlak began mobilizing communities as a field/campus organizer for the 2012 presidential campaign. Today, she's mobilizing communities of business and industry experts, family members, and friends to support women-owned startups. This time, her platform is her own startup, Shine Registry.
"A few years ago, two of my friends were starting out in new ventures: One was getting married; the other was starting a business. Because there are long-held traditions surrounding marriage, everyone knew just what to buy and do for the bride-to-be. But how do you show support of a friend who's launching a company? That disconnect triggered the idea of a business gift registry," Emily shares.
Initially part of the Project Olympus incubator at Carnegie-Mellon University, where Emily attended grad school from 2016 to 2017, Shine Registry is now housed at the Ascender start/build hub in Pittsburgh. Both programs provided Emily with early-stage funding, office space and mentorship. After developing an early version to test the concept in late 2016, she officially launched Shine Registry in 2018. Within a year, more than 1,000 requests had been fulfilled for more than 120 female entrepreneurs who had registered for office equipment and supplies, business advice, professional and creative services, social media endorsements and even pep talks.
"Starting a business is hard. Sometimes encouraging words from someone who has been there and succeeded, or from friends and family who believe in you, are exactly what an entrepreneur needs. Financial support is an important aspect, but emotional support is vital, too," says Emily. "Our goal is to mobilize communities to equip women with the resources they need to build successful companies."
Networking for Success
Emily realized that gaining buy-in for this new concept from both potential registrants and philanthropic donors would require building awareness. Tapping into her experience in engaging and educating communities, she reached out to several organizations that support entrepreneurs as well as her own established networks. As momentum built, an increasing number of organizations and networks began proactively reaching out to her. Turns out Emily's not the only one who sees great potential in a business gift registry.
"At a time when there is urgency around fostering women to come into positions of leadership, we want people to understand there are meaningful ways to lend support," Emily says. "We're working to change the language and perceptions around women as entrepreneurs, and to create paths for women to feel as strongly supported in their career milestones as in their personal milestones."
She looks to organizations including PNC to back that mission. "Talking with PNC Women's Business Advocates about the work they're doing to support women in business has given me greater insight into my clientele as well as my own potential as a business owner," Emily says. "It's exciting to know that we can all play a role in this movement."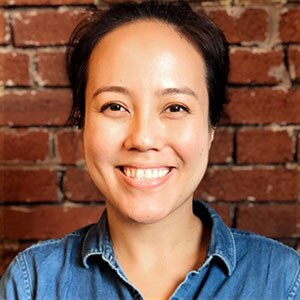 Emily Wazlak,
Founder
---
Business Details
Company:
Shine Registry
Location:
Pittsburgh, PA
Website:
shineregistry.com
---
You don't need to know everything about everything to get started in business. Be open to asking for help and learning as you go.
Emily Wazlak
---
Business Awards
Who's Next in Pittsburgh Technology, The Incline, 2018
Community Involvement
Advisory Committee, The Forge Fellowship, 2017 - Present
Social Innovation Fellow, StartingBloc, 2016 - Present
Member, Global Shapers, 2019
Women Who Achieve
Real Women. Real Stories.
We've Made One Business Decision Easier —
Business Checking from PNC
Earn a $200 cash reward when you open and use a qualifying PNC business checking account by 06/30/19.
Get Offer Details »
---
GET IN TOUCH

Stay Connected

Join Us

Be part of our inclusive culture that strives for excellence and rewards talent.

Visit PNC Careers »
The PNC Financial Services Group, Inc. All rights reserved.