Women Who Achieve: Margarita Morales-Perez
Gutierrez, Morales-Perez & Associates, PA
We wouldn't be where we are today without PNC. Our banking team not only helps us with our own working capital needs but also offers our clients exceptional quality and service.
Achieving Balance and Business Success
Margarita Morales-Perez believes in living a full, balanced life. "Entrepreneurs are committed to building our businesses, but we need to honor the other areas of our lives as well: our families, our communities and our own well-being," she says. "When you take good care of your body, mind and spirit, that's not being selfish. It's being full so that you can give and provide."
Maggie's philosophy certainly works for her, as her seemingly limitless energy benefits her partners, clients and peers. Since 2014, she has been an equal partner with her daughter, Carla Gutierrez, in Gutierrez, Morales-Perez & Associates, a boutique CPA firm offering a broad range of financial services. She is a partner and investor in three other companies as well, and works in collaboration with the business mentor network SCORE to help other entrepreneurs establish and grow their businesses. In 2017, Maggie also founded a local leads group, The Leading Edge, whose 20 members focus on helping one another reach their business goals and pursue professional development opportunities.
"It's rewarding helping fellow entrepreneurs expand their businesses and take on new challenges," she says. "At Gutierrez, Morales-Perez, we build partnerships with our clients, becoming their counselors and motivators, and take pride in helping them achieve their goals."
PNC supports many of Maggie's clients, too. Maggie shares, "We wouldn't be where we are today without PNC. Our banking team not only helps us with our own working capital needs but also offers our clients exceptional quality and service. We've moved our business and personal accounts there, and I confidently recommend PNC to clients."
Respecting and Appreciating Her Roots
Maggie, who held C-level positions with several large firms prior to becoming an entrepreneur, attributes her tireless spirit to the example set by her family in Puerto Rico. "My parents and aunt taught me the importance of working hard and making a difference. When I graduated from high school at 16, I also began working to help my family. It took me 10 years to complete my bachelor's degree," she says.
Maggie's commitment to her family and friends back home never fades. She was among the first to organize support efforts when Hurricane Maria devastated Puerto Rico in 2017. "We became involved quickly, sending goods and helping people with health challenges to get out," she says. "Then we provided assistance to help those who lost everything build new lives for themselves in Florida."
Moving Forward
Still in its early years, Gutierrez, Morales-Perez is growing at an aggressive pace of about 50% annually, according to Maggie. "Our heavy use of technology enables our six-person team to take on large, and sophisticated, clients. As we continue to fine-tune these tools and build our infrastructure, we are poised to expand geographically through organic growth as well as acquisitions. We are positioning ourselves to become a much larger firm in a short time span," she says.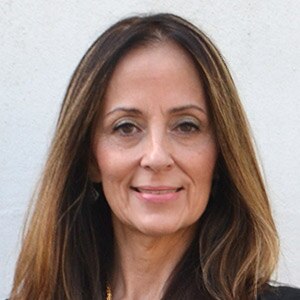 Margarita Morales-Perez
Partner
---
Business Details
Company: Gutierrez, Morales-Perez & Associates, PA
Location: Miramar, FL
Website: gmpa-cpa.com
---
If you think you can't, you won't. Face your fears head-on; then you can take on any challenge or opportunity that comes your way.
Margarita Morales-Perez
---
Business Award
2017 Pinnacle Award, Miramar Pembroke Pines Chamber of Commerce
Community Involvement
Florida District Export Council, 2014 – 2015
SCORE volunteer, 2014 – Present
Board member, Bison Investments Inc., 2009 – 2012
Board member, Small Business Exporters Association, 2002 – 2007
Board of Advisors, EXIMBANK, 2004 – 2005
Guardian ad Litem, 2017 – Present
Member, Greater Fort Lauderdale Chamber of Commerce, 2016 – Present
We've Made One Business Decision Easier —
Business Checking from PNC
Earn a $200 cash reward when you open and use a qualifying PNC business checking account by 06/30/19.
Get Offer Details »
---
GET IN TOUCH

Stay Connected

Join Us

Be part of our inclusive culture that strives for excellence and rewards talent.

Visit PNC Careers »
The PNC Financial Services Group, Inc. All rights reserved.