Women Who Achieve: Sherry Harsch-Porter
PorterBay Insight, Inc.
In my 18 years with PNC, I have never once considered changing my banking relationship. My business banking team is always available and always helpful.
Turning a Lifelong Passion into a Thriving Career
Even as Sherry Harsch-Porter progressed to increasingly pivotal roles in finance, IT, international business development and HR at AT&T and DuPont in her early career, she felt compelled to follow another passion: She wanted to teach. The first in her family to earn a college degree, Sherry recognized the powerful impact of education on her own life, and she wanted to ensure that others would be as fortunate.
So while working for DuPont, Sherry accepted a part-time position as adjunct professor at her alma mater, Washington University in St. Louis, a post she continues to hold today. A year later, in 2000, she started a consultancy to fulfill the leadership development needs of science, technology, engineering and math (STEM) professionals and the organizations that hire them. Today, PorterBay Insight also addresses a key question so many corporations face: How can they attract and retain outstanding STEM candidates?
"As demand for STEM talent continues to rise, we help corporate leaders establish development programs, workplace policies and career path opportunities that are attractive to candidates," says Sherry. "For the scientists themselves, we teach collaboration and leadership skills to help them succeed in corporate settings."
Sherry's approach to teaching and advising is evolving with not only technology but also her life circumstances.
"I recently turned 60, and while I have no intentions of retiring (my grandma lived to a healthy 101!), I realize that I have fewer years ahead to make an impact," she explains. "I focus on projects and clients where my influence has the potential to scale. As much as I love to be in the classroom, there I can touch only a few students at a time. When I work with faculty groups — where each instructor touches multiple classes each semester — the work spreads further, faster."
Strengthening Youth and Women in Business
Sherry is making a difference beyond the classroom as well. She chairs the St. Louis I chapter of the Women Presidents' Organization (WPO), a peer-to-peer mentoring organization for women presidents of multimillion-dollar companies. Her relationship with WPO has strengthened her bond with PNC, a corporate and regional WPO sponsor.
"PNC has been my bank since I started my business, and has supported me through every step in its progression," she says. "In my 18 years with PNC, I have never once considered changing my banking relationship. My business banking team is always available and always helpful."
Among her community affiliations, Sherry is particularly proud of serving on the steering committee of St. Louis Graduates, an organization that strives to increase college graduation rates for low-income youth in the St. Louis region as a path to a better life. High school graduates earn 77% less than college graduates, Sherry notes. The organization has developed a database of scholarships and a 'report card' that has inspired the community to become involved. "Graduating from college changed my life," says Sherry. "One of the most important things I can do is to pay that experience forward."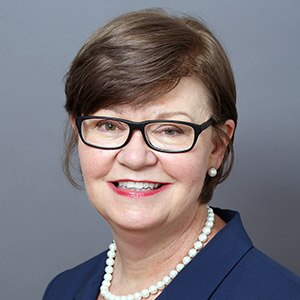 Sherry Harsch-Porter, Ph.D.
President
---
Business Details
Company: PorterBay Insight, Inc.
Location: St. Louis, MO
Website: www.porterbay.com

---
As you build your career, seek opportunities that align your strengths with what you really love to do.
Sherry Harsch-Porter, Ph.D.
---
Accreditations
Center for Credentialing and Education: Board Certified Coach (BCC)
American Compensation Association: Certified Compensation Specialist (CCP)
Society for Human Resource Management: Senior Professional in Human Resources (SPHR)
Community Involvement
St. Louis I chapter chair and facilitator, Women Presidents' Organization, 2008 – Present
Adjunct professor, Washington University, 1999 – Present
Steering committee member, St. Louis Graduates, 2010 – Present
Founding member and executive committee member, Human Resource People and Strategy (HRPS) St. Louis chapter, 2007 – 2013
We've Made One Business Decision Easier —
Business Checking from PNC
Earn a cash reward when you open a qualifying PNC business checking account by 03/31/19. Get Offer Details »
---