Women Who Achieve: Tasha Williams Robinson
Greater Demand Solutions Inc.
I never recommend anything to my clients that I haven't used myself. That's why I refer them to PNC: I know that PNC will help them achieve their goals.
Orchestrating Small Business Success
During her high school years, Tasha Williams Robinson took to heart the mission statement of her school, Providence St. Mel:
"… We believe in the creation of inspired lives produced by the miracle of hard work … Our talent, discipline, and integrity will be our contribution to a new world."
Upon graduation, Tasha contributed her talents to Roosevelt University, where she majored in classical music. Learning that she could combine her passion for the arts with the practicality of business, she transferred to Columbia College Chicago, where she majored in multimedia art and minored in music business. Almost immediately, Tasha recognized an opportunity: Columbia's student-run record label offered access to artists — many in need of a good business manager. She filled that niche, working her way through college by applying her growing knowledge of the music business to helping new artists become successful.
Once she earned her bachelor's degree, Tasha and a business partner established L'evated Marketing Media & Entertainment, a company specializing in franchise marketing for local stores. Her commitment to success led to an opportunity that changed her entrepreneurial future.
"I knew I had a lot to learn about running my company, so I started taking classes for small business owners offered by my tax accountant," Tasha shares. "After a while, she started asking me questions about running her own business. I thought, 'Shouldn't I be asking you these questions?' This experience helped me realize there was a true need for reliable business counsel."
Tasha's quest for knowledge accelerated. In addition to earning her Master of Education Curriculum Instructional Design from American InterContinental University, she took classes and earned certifications in taxes and Equal Opportunity Employment investigation. She worked for a global tax organization to gain practical experience. Then she opened Greater Demand Solutions (GDS), a consultancy offering business counsel; tax, bookkeeping and payroll services; and marketing solutions.
"Greater Demand Solutions is a one-stop shop for small business owners. We offer guidance on starting a business, building a brand, reducing tax liability, staying organized — anything that relates to building a strong business," Tasha explains. "I've been where these entrepreneurs are. My team and I work together to develop a strategy and offer solutions specific to their needs."
One of these solutions is referring clients to PNC. "I never recommend anything to my clients that I haven't used myself. That's why I refer them to PNC: I know that PNC will help them achieve their goals," Tasha says. "When I started my business, my PNC representatives visited in person to discuss areas where they could support and strengthen my efforts. They continue to be my champion as I move my business forward."
Tasha is committed to education and partnership. "My clients and I walk together through the experience of building a business," she says. "When business owners come to me about their taxes, we don't have a meeting; we have a 'tax party,' because once they learn how to limit their tax liability and operate their business as profitably as possible, it's a reason to celebrate."
Tasha takes education beyond the walls of her business, too, through workshops and community outreach efforts. "People have dreams and passions: I want to help them bring those dreams to fruition by providing solid information for building thriving businesses."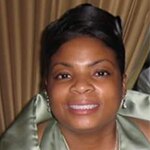 Tasha Williams Robinson, CEO
---
Business Details
Company: Greater Demand Solutions Inc.
Location: Oak Brook, IL
Website: greaterdemand.com
---
If building a successful business were easy, everyone would do it. Keep grinding!
Tasha Williams Robinson
---
Associated Products & Services
GET IN TOUCH

Stay Connected

Join Us

Be part of our inclusive culture that strives for excellence and rewards talent.

Visit PNC Careers »
The PNC Financial Services Group, Inc. All rights reserved.