Women Who Achieve: Wendy Banks
Carolina Management Team
Our PNC team is always thinking of ways to add value to our business. We get bombarded by banks asking for our business, but we're not going anywhere!
CMT "Sizzle" Lights a Fire Under the Industry
In 2003, Wendy Banks was excited about starting an industrial coatings company with her brother, engineer David Van Zee. She was not, however, excited about the stereotypes that pervaded the contracting industry.
Drawing from 15 years of hospitality experience in senior positions with Walt Disney World, Universal Orlando and the Hyatt Regency, Wendy committed to resetting the bar: She and her brother would delight clients of Carolina Management Team (CMT) at every turn. She began by surveying potential clients about their pet peeves with contractors and leveraged this data into a strategy for creating world-class customer experiences.
Wendy explains, "Clients are pleasantly surprised by the level of service we deliver: Our crews are prompt, conscientious, knowledgeable and courteous. And our attitude toward change orders is unique: While most contractors make their money upcharging for project revisions, we live by our quotes. Our clients get more than they expect. This extra sizzle makes a tremendous impact and leads to lasting relationships."
Carrying on the Family Legacy — and Giving Back
Wendy and David's dad, George Van Zee, was a coatings expert who bought and rehabbed old houses in western North Carolina. He taught his children that investing in themselves was the surest path to financial independence. Once Wendy earned her MBA in 2002, she recognized the potential for meshing her business prowess with David's engineering expertise. Bolstered by their father's mentorship, the siblings launched CMT, an industrial coatings company that today primarily serves the repair and rehabilitation needs of North Carolina's municipal water and wastewater infrastructure.
"As the recent water crisis in Flint, Michigan, has brought to light, marginalized and neglected water infrastructure can have dire consequences for communities," says Wendy. "We all feel a greater sense of purpose knowing that the work we do helps bring communities safe water."
Driven by this mission, the 45-member CMT team launched a nonprofit program, CMT Gives Back, in 2013. Each year, CMT completes an infrastructure rehabilitation project at no cost to one of North Carolina's economically distressed communities. They rehabbed a failing water tank for the small town of Burnsville in 2013, for example, and a water flume for Valdese in 2017. "It's an amazing experience having the opportunity to call a small town and say, 'We're about to do something extraordinary for your community,'" Wendy says.
Banking Relationship Grows with the Business
From day one, Wendy turned to PNC for financial solutions. This relationship, which started with a relatively small line of credit and some basic banking tools that met the emerging company's needs, has grown to include a larger variety of financial products and services, including payroll, direct deposit and a much larger line of credit.
"Our PNC team is always thinking of ways to add value to our business," says Wendy. "When we outgrew our offices, our Business Banker supported us through all of the complexities of buying a new building, and our Branch Manager makes us feel like we're her only customer. We get bombarded by banks asking for our business, but we're not going anywhere!"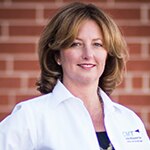 Wendy Banks, Co-owner
---
Business Details
Company: Carolina Management Team
Location: Asheville, NC
Website: cmtcoatings.com
---
Think big, be bold, and believe in what you're bringing to the world. Then build a strong network of advisors — we can't be experts at everything!
Wendy Banks
---
Business Awards
2017 Contractor Award, Industrial Concrete Division, CoatingsPro Magazine
2014 North Carolina Small Family Business of the Year, Wake Forest University Family Business Center
2014, 2013 Inc. 5000 Fastest-Growing Companies
2010 Small Business of the Year Runner-up, Business North Carolina
2008 North Carolina Small Business Persons of the Year, Small Business Administration
2007 Diamond Award, Outstanding Woman in Business, WNC Business Journal
2007 Structure Award: Crone Knoy Award for Commercial Coatings, Society for Protective Coatings (SSPC)
---
Community Involvement
Board Member, Western Carolina University Center for Entrepreneurship and Innovation, 2008 - present
Advisory Board, Small Business and Technology Development Center, North Carolina and Asheville chapters, 2006 - present
NC AWWA-WEA Exhibits Committee Vice Chair, Plant Operations and Maintenance Committee, Leadership Development Program 2017 Mentee
---
Associated Products & Services