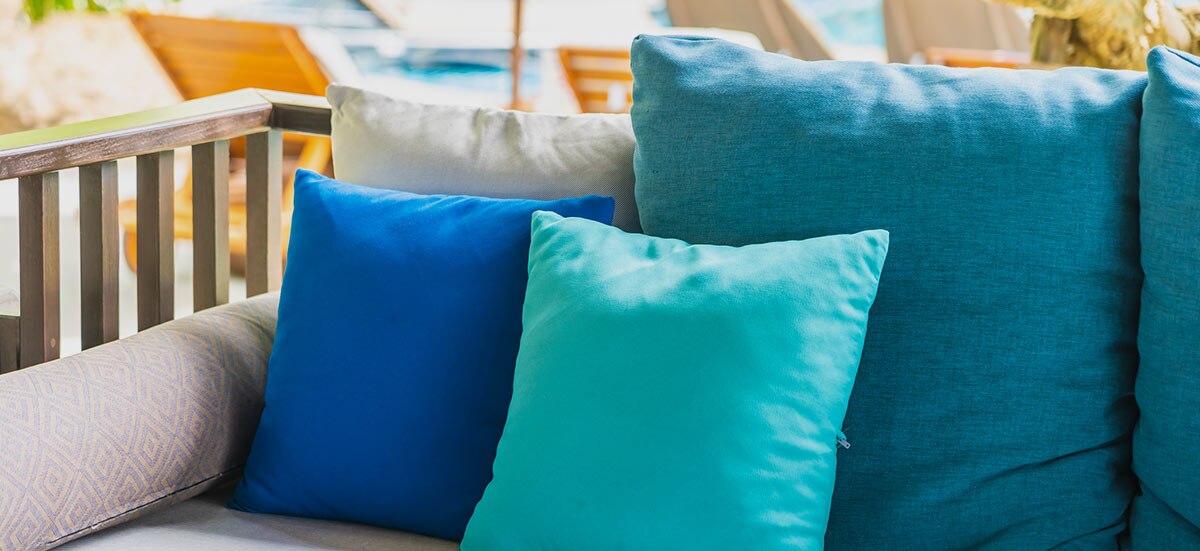 Company Type: Lifestyle Furnishings Manufacturer
Financing Amount: Undisclosed
Financing Types: Revolving Line of Credit
Headquartered in Cincinnati, Ohio, Easy Way Products Co. (Easy Way) is the premier provider of high-performance, custom outdoor cushions, pillows and other furniture accessories in North America. Easy Way's customers rely on the company for innovative product design, superior quality and responsive just-in-time manufacturing. Easy Way specializes in manufacturing a wide variety of high-quality outdoor furniture textile products, each with distinct customization options.
Need
Insight Equity, a private equity firm based in Southlake, Texas, sought financing to acquire Easy Way in the fall of 2020. Since establishing manufacturing facilities in Mexico in 2017, the company needed a lender with experience in providing solutions for foreign and domestic operations. As a manufacturer of outdoor furniture and cushions, Easy Way also sought a seasonal line increase to meet its working capital needs during the busy spring season. Having collaborated on more than 20 successful transactions over nearly 18 years — including a prior deal in Mexico — Insight Equity was confident that PNC Business Credit would quickly and efficiently provide a solution to meet its acquisition needs.
Solution
As a pre-existing PNC commercial banking client, Easy Way's management team had already established a strong relationship with the bank. When the company's financial requirements changed, this existing relationship made possible a seamless transition of accounts to PNC Business Credit. PNC Business Credit provided Easy Way with a revolving line of credit facility in conjunction with a term loan provided by a small group of direct lenders. The revolver will be used to provide for ongoing working capital needs and to partially fund capital expenditures as Easy Way continues to expand. The PNC Foreign Exchange team's experience in Mexico also enabled the delivery of foreign exchange hedging in pesos.
Results
Insight Equity was able to complete its acquisition of Easy Way in January 2021 and now has the resources to drive growth and diversification going forward — without material capital investment.
PNC Business Credit thoroughly understood the seasonality of our business and the complexity of our foreign operations, providing a customized solution to meet our shifting needs. We now have the financial structure necessary to support our focus on our long-term strategic growth.
— Jon Randman, Owner & CEO, Easy Way Products Co.