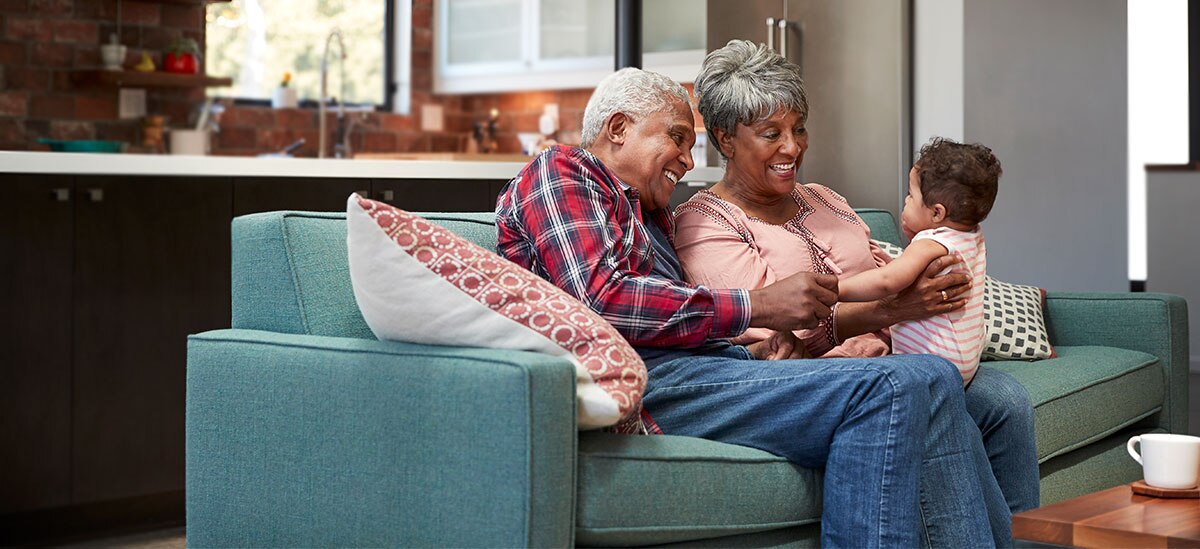 The near term outlook for rent and valuation in the seniors market is somewhat mixed.
There are pockets of over-supply and slow absorption.
To the extent the industry relies on semi-skilled labor, it is vulnerable to shortages within that labor pool, particularly in the high income and high value home markets that support higher rents.
The service package is complex with elements of lodging services combined with health care services. 
Despite the challenges, the intermediate to long term prospects for talented operators is positive. Demographic trends will remain a sustainable source of increased demand for at least the next 10 years.[1]
Positive investor perception of long term trends is reflected in rising prices and low capitalization rates. Investors and lenders have demonstrated a willingness to buy and refinance partially occupied but well-located and well-designed projects at prices above replacement cost even when rents and absorption are slower than originally forecasted.[1]
The United States Census Bureau forecasts that the population over 75 will increase from 6.9% to 9.5% by 2030. While this presages an increased demand for seniors housing and significant opportunities for commercial real estate owners, developers and operators, there are challenges.
Absorption Challenges
Only 6.25% of seniors utilize seniors' housing.[1] The narrow demand band can lead to micro market level supply imbalances that result in slow absorption. When forecasting new construction, one "missed" project can change the supply side of the market which can result in slower lease-up of new units.
While absorption rates have been under pressure from moderate over-building in certain markets, stabilized projects have sustained occupancy within a consistent band of 88% to 91%.[2]
Absorption rates have been 80% of delivery rates since 2009. But vacancy rates have increased only 2.5% during a period of rapid supply growth.[2] This suggests that tenants are leasing newer projects at higher rents at the expense of older projects (45% of inventory is 20 years or older).[2] Design is important to this tenant, and newer units provide more extensive and well-appointed areas for recreation and social programs. New unit locations are often better connected to retail, medical services and cultural amenities.
Occupancy Trends
Occupancy rates have declined (-2.5%) since their 2014 peak. However, PNC's National Seniors Housing Practice regards this modest decline as a sign of asset class strength in light of robust annual construction rates (4.4% of existing supply).[2]
2019 transaction volume slowed 39% from 2018. Average prices are up 9% ($178,000 per unit).[3] The moderate surplus of supply is offset by favorable long term demand trends that favor stabilized projects in high income markets.
Nationally, the seniors housing utilization rate is 6.2%.[1] In higher income areas, penetration rates may be as high as 6% to 8%.[1] This means that nationally, 6% to 8% of people over 75 live in purpose-built seniors housing.[2] Demand and affordability in this sector can be challenging to forecast. While home values (an important source of household wealth) are well defined, the liquid net worth and income of potential seniors housing occupants is non-public information and cannot be estimated with precision.
A five mile radius with a population of 350,000 and household income of $85,000 might support seniors housing demand at penetration rates of 4% to 8% or 14,000 to 28,000 beds. It is difficult to pinpoint where the sustainable demand capacity of the market stands in that wide band of demand forecast. Project occupancy rates are not published and market occupancy rates are hard to define with precision. In some markets, one unexpected addition to the construction pipeline can slow project absorption for all new projects. Slow absorption can lower effective rents.[1]
Cost Issues
Similar to lodging, new assisted living/independent living facilities operate at 35% to 45% net operating income (NOI) ratios (multifamily NOI is 65% to 70%).[4] Administration, dietary and nursing/personal care services account for 55% of expenses.[1] These people-intensive expenses can rise quickly during times of labor shortage, and legislated minimum wage increases further exacerbate the issue.
As is the case with Class "A" apartments, real estate taxes can be hard to forecast on new construction and can be high. Like hotels, as facilities age, seniors housing will require higher replacement reserves to update interiors and soft goods.
As more families opt for assisted living/independent living residency with the goal of aging in place, the resident population will become frailer and have more health issues. The current solution is to charge "care fees" and extract operating profit from these more extensive services. One risk to that model is that the monthly fees (which like rent, are not reimbursed by the government) could become unaffordable to the tenants. Increasing construction and labor costs are even larger drivers. To the extent that monthly costs are supported by net worth (as compared to current income), affordability could decrease if stock market or home prices declined sharply.[1]
Growth Outlook
Cautious new construction and demographic-driven supply led to more than 5% growth in annual rent per available square foot in 2013 to 2015.[5] However, an increase in supply and labor costs have reduced top line revenue growth for some seniors housing companies to near zero for 2018 and 2019.[6]
Potential Returns
The National Council of Real Estate Investment Fiduciaries reports seniors housing unleveraged returns of 12% to 14% for 5- and 10- year hold periods, which is among the highest of the property types. The rate of increase in demand, while hard to quantify precisely, has accelerated during this cycle. 
A long period of low interest rates, along with favorable demand demographics, has justified cap rates of 5.5% to 6.5% for newly constructed class A properties, while trades north of low-6s tend to be older products.[1] Seniors housing buyers obtain a 100 basis-point spread premium over apartments. This risk premium has narrowed this cycle as the product has matured and high-yield real estate investments have become scarce. Occupancies in "A" quality assets are viewed as durable once a project is stabilized. This may, in part, reflect the large increases in household wealth (for both seniors and their adult children) created in this cycle but could change in a downturn. While independent living absorption may slow in a downturn, assisted living occupancies were resilient during last downturn as demand is more need-driven than discretionary.[1]