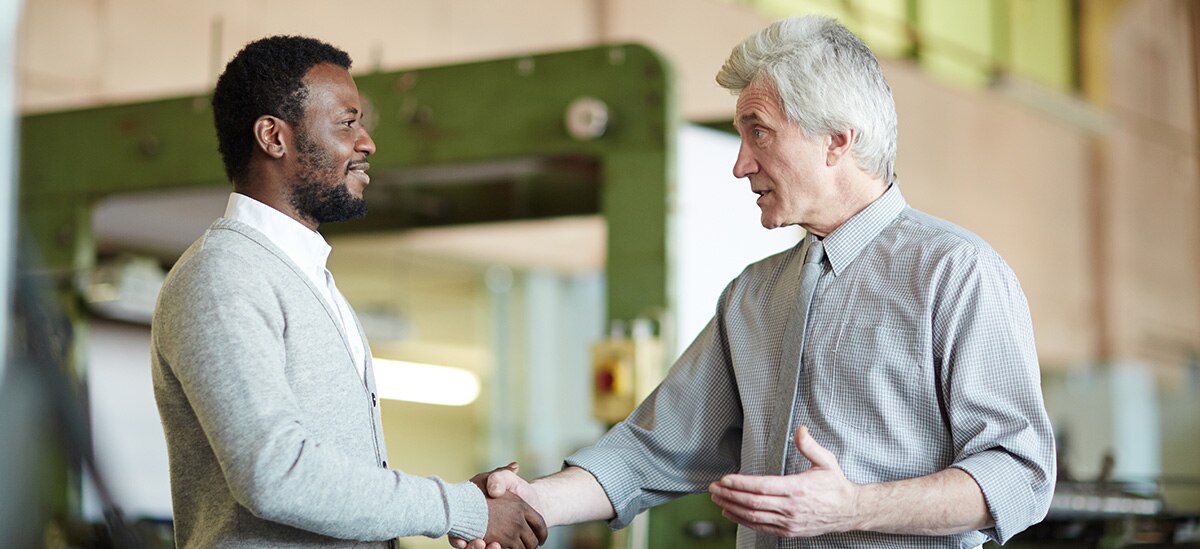 When was the last time you booked travel by going through three different company experiences versus going to a single place that addresses the flight, hotel, car and more?
Just think about what you can do from your phone today without even making a call: order pizza, book a flight, get pre-approved for a mortgage, or manage a multimillion-dollar secured finance transaction.
The consolidation of information in the palm of our hands has made our lives simpler in many respects — a simplicity that we now expect as part of any customer experience. Business models have evolved to more effectively meet the total needs of a customer with a single experience as opposed to dealing with multiple "specialists" to facilitate a solution.
While this all may seem somewhat obvious, it makes us wonder how quickly the equipment finance industry is evolving to meet the demands for an integrated experience.
The Evolution of Equipment Finance
For decades, the equipment finance industry has established itself as a specialty that addresses a crucial, but limited, element of capital needs. The nature of equipment finance originated with its roots as specialized service supporting manufacturer sales.
When banks began to enter the market following regulation changes in the '60s, equipment finance had generally been a separate customer experience. Early on, that may have been driven by the fact that equipment finance had its origin with captives, large industrial finance companies or nonbank equipment financiers that were primarily differentiated by manufacturer capabilities or by the flexibilities offered by their nonbank status.
However, as more banks began adding their own equipment finance alternatives, either organically or through acquisition, financing equipment as a separate experience from senior lending was a common practice — even if the two happened within the same financial institution.
Since the Great Recession, the industry has seen seismic changes.
From GE Capital divestitures, industry consolidation and the alignment of successful independents with banks, the once-unique advantages of a separate equipment finance experience may run contrary to today's trend toward integration and simplicity.
Some bank-owned equipment finance companies, while under the same (or similar) logo, are still maintaining a completely separate customer experience that involves different sales, credit, operations and relationship management from their primary bank relationship management structure.
Though there is no arguing the specialty's importance or the intellectual capital of the specialists in a world that is increasingly demanding a single, seamless customer experience, it is important to ask one question: When does a specialty become a silo?
The True Nature of Equipment Needs
Equipment needs rarely exist in a silo.
New equipment required for the establishment of a new product line or new customer agreement has financial impacts that transcend the proper structuring of equipment financing. Maybe there is a larger need for a cash flow management solution impacting receivables or payables. Maybe the equipment refinance transaction is the precursor to a full recapitalization or upcoming leveraged buyout. Upgrading the IT infrastructure to increase e-commerce sales would require a completely different look at treasury management needs. The examples are almost endless.
When silos are firmly entrenched, relationship managers have a tendency to solve for the part of the solution that helps hit their quotas as opposed to solving the overarching need.
More and more, we hear our clients asking for a single advisory experience from their bank where specialists engage as part of the total solution — not a separate experience.
Clients don't want to manage different aspects of the banking experience independently, even though they often feel they are doing so despite the provider's best efforts to integrate the process.
Breaking down the silo experience is an organizational commitment to put the client first at a strategic level.
At a tactical management level, that requires aligning sales strategies, tactics, management teams, operational execution and goals in a way that demonstrates whole commitment. Too often, divisions work together reasonably well right up to the point that the organizational alignment and goals aren't in sync. However, by aligning interests focused on the client first and reaching beyond the boundaries of internal organization structure, equipment finance firms may be more effectively positioned for growth.
Throughout business history, the ones that hold most firmly to the oldest ideas lie in the graveyards of progress. The equipment finance industry has proven itself through the cycles to be resilient, innovative and forward-thinking.
Moving beyond a segmented or silo-driven approach to meeting the complex needs of today's customer might just be one of the big growth opportunities, not only for equipment finance, but for C&IB lending as a whole. And as one of the largest bank-owned equipment finance companies integrated with a leading corporate banking enterprise, we're ready.
Ready to Help
By working with PNC, you gain access to a broad range of financial services from an institution recognized for excellence internationally. To learn how PNC can deliver ideas, insight and solutions to help you achieve your goals, visit pnc.com/ef or Contact Us.