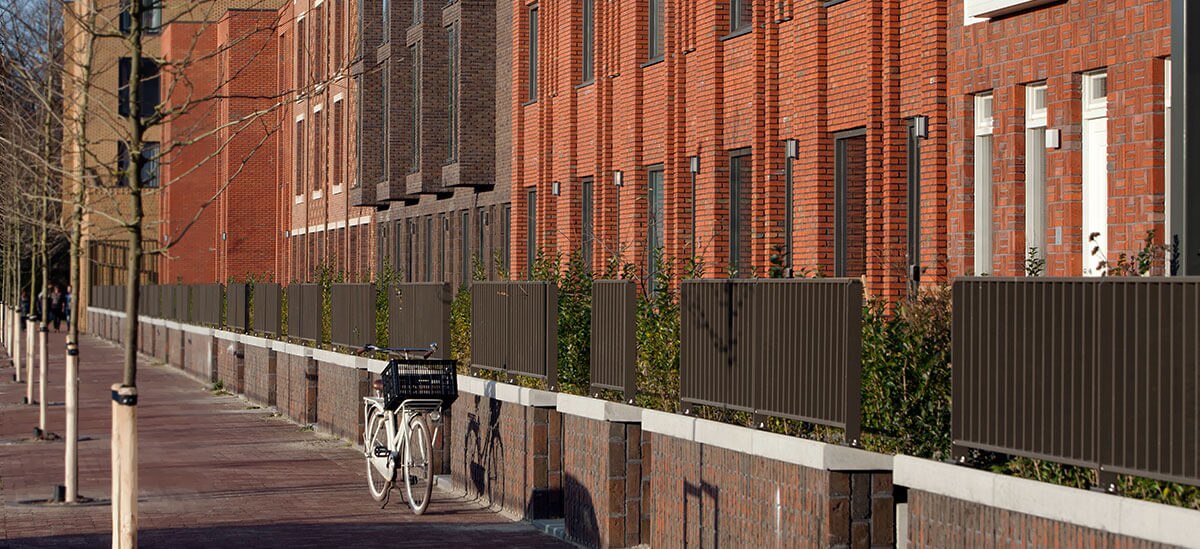 Mention the words "affordable housing," and what could come to mind are city centers and urban areas. Because of perception, affordable housing is typically tied to decaying downtown and intown areas.
In truth, it isn't just high-density, inner-core regions that are facing issues when it comes to affordable housing. Though not written about or discussed extensively, the issue of affordable housing also impacts the suburbs, creating its own unique set of challenges.
A great deal of commentary focuses on why affordable housing is becoming more difficult to come by in urban cores. "Back-to-the-city" movements, combined with an increase in jobs and a prevailing influx of younger, wealthier adults, are leading to creation of luxury housing. The housing being built in and around downtown areas is attainable only to the affluent, rather than to a family that is working several part-time jobs, simply to make ends meet.
"The other issue is that undeveloped land existing in the cities is more expensive, meaning developers are more likely to build higher-end housing units to maximize profits," said Matt Harrington, a senior vice president with PNC Real Estate. In some urban areas, he added, the land prices can be so high, the assessed value is more than the actual housing built on it. This either prices renters out of regentrified inner-city properties, or forces them to devote a larger proportion of income to housing.
Which brings us to affordable housing in the suburbs. From a cost standpoint, land isn't quite so expensive, and there is more room on which to build more units. So, why aren't we seeing more suburban affordable housing? The issue here is actually three issues: NIMBY-ism, inexperience and perception.
First, is "not-in-my-backyard" mentality. It seems as though whenever a planned affordable apartment complex is put before a zoning board or city council for approval, community activists and neighbors come out in droves, complaining about an increase in traffic and crime and lower property values. Zoning boards and councils fold under the withering disapproval of the public, and nothing gets built.
"There has long been the perception that affordable housing automatically means an impact on properties surrounding that housing," Harrington said. "But, that's simply not true. Still, the issue is enough to make developers think twice when it comes to affordable housing in the suburbs."
Adding to the issue is that public servants on suburban city councils or boards believe that poverty and the need for affordable housing is a big-city problem, rather than something in the midst of their own communities. When confronted by the issue of lower-income families, they simply don't know how to deal with it.
Then, there is the perception of affordable housing, itself. Noted former U.S. Department of Housing Secretary Julian Castro: "A lot of times the reactions that poor people get in suburbs is not a pretty one, like people don't know what to do with them because that's not how the suburbs see themselves." In addition, federal housing policies, such as the Community Development Block Grant, haven't been designed to, as Slate Magazine recently put it: "…confront the suburbanization of poverty."[1]
In reality, suburban lower-income families are facing similar situations as their urban core counterparts: Growing poverty, home value depreciation and higher competition for increasingly scarce rentals. "On the urban side, we have back-to-the-city movements and gentrification," PNC Real Estate's Harrington observed. "On the suburban side, we have municipal bodies that are in some cases ill-equipped to deal with the issue, not to mention a negative perception of lower-income housing. Same problems, but different causes."
Some solutions to dealing with both city and suburban affordable housing can include:
Inclusionary zoning, that requires a certain percentage of new homes geared toward lower-income buyers and renters
Incentives, such as density bonuses, to encourage mixed-income housing, without penalizing developers
More affordable and sustainable building methods
Creative financing as a way to help lower-income families bridge the gap between renting and owning homes
When it comes to the suburbs, extra emphasis can be placed on educating public servants and residents, to reduce the negative perception of affordable housing. Harrington noted that it's important to hit home the point that "affordable housing" isn't the same thing as "inner-city projects," whether the discussion focuses on central business districts or outer suburban rings.
Harrington said: The key here is to offer an understanding to suburban residents and public officials that lower-income families could very well be their next-door neighbors; their kids play soccer and go to school with your kids. These families have to work two or three jobs to make ends meet. And, these are the families that can benefit from affordable housing in the community.