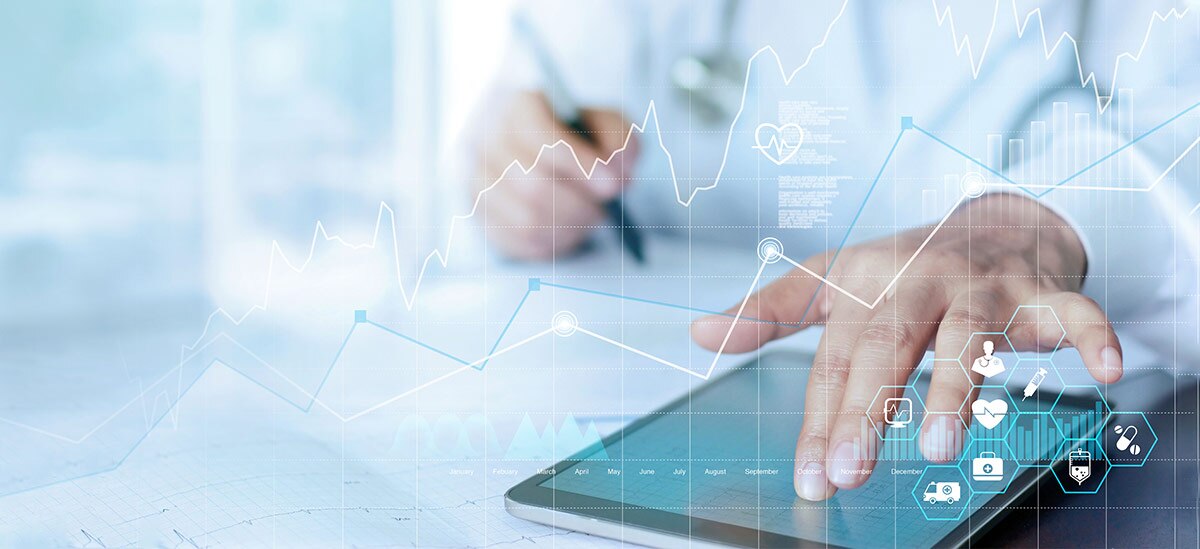 In the face of challenges, organizations can transform to survive or face being overtaken by stronger competitors. Forced by both a healthcare and financial crisis brought on by the COVID-19 pandemic, providers have stepped up to the challenge to transform their organizations and add business flexibility in a way not seen before. The most successful healthcare systems are taking the opportunity to courageously re-imagine how they deliver care to ultimately serve patients better and maintain business resiliency and strength for the long term.  
Breaking Down Barriers
As COVID-19 challenges the healthcare system, old obstacles to achieving efficiencies, streamlining and reducing costs are collapsing. These barriers can include:
Physician or Board reticence/objections.
Fear of community feedback or backlash.
Long-held organizational cultural beliefs causing reluctance to lay people off, abandon original facilities, consolidate services at one hospital, implement rev cycle change, or imagine working from home.
Systems have leveraged the crisis to think "what if?" and use creative solutions to long-standing organizational challenges.  The pandemic has presented an opportunity to test pilot transformational initiatives on a small scale before rolling them out more broadly. That means identifying best practices, demonstrating success, and building organizational consensus. One example includes implementing telemedicine only to critical behavioral health settings instead of using a "big bang" approach across multiple disciplines including primary care and dermatology. Another example includes transitioning to work-from-home settings for administrative staff in a phased approach to understand interdependencies and required technology support before a broader roll-out.
Adding Flexibility
Providers have added flexibility into their business models by, among other things, controlling their own destiny by acquiring or manufacturing personal protective equipment, going back-to-the-future by re-establishing their own lab testing capabilities, taking control of real estate and IT investments, and creating a financial operating cushion and sustainable revenue streams.
Strategic partnerships and affiliations have emerged as a key resource to help support systems over the long term.  Significant thought has been given to evaluating "non-core" solutions and identifying opportunities to leverage external sources.  Collaborating on non-core competencies so resources can be focused on the primary concern- patient care- is of paramount importance. To provide continued care for their communities, certain impacted systems are evaluating whether to leverage joint venture and affiliation models versus "going it alone."
Key areas to consider when building flexibility into health systems' business models include:
Providing optionality. Going beyond "Plan B" to consider plans "C" and "D" for maximum flexibility in an effort to accommodate the unforeseen.
Cultivating community and legislative relationships and volunteers during 'normal' times, so the goodwill is available when really needed.
Leveraging and accelerating the use of technology: telemedicine, artificial intelligence and automation, particularly for administrative and other activities that do not add value to the patient relationship.
Integrating redundancies into daily activities for operational efficiency, staff preparedness, and making sure inventory stays current.
Focusing on staff as a key resource. Plan for back-ups and rotating in reinforcements. On-going operations in a crisis take a mental toll on everyone; providing time for staff to recuperate/ re-charge away from the system pays off.
All of these transformative efforts are clearly focused on maintaining business resiliency and continuing care for communities with the patient's experience in mind.  Business transformation and operating flexibility, if executed correctly, will ultimately build patient loyalty and a sense of confidence in those organizations who can and do deliver. This is true especially as virtual care models break down traditional referral models and new patient loyalty patterns take hold.  As a catalyst for continued existence, COVID's impact to remove obstacles and facilitate meaningful change will be lasting for years to come.
Ready to Help
This article is the fourth in a series examining the effect of COVID-19 on healthcare payers and providers, how they are coping and what the future holds. For more information, contact your PNC Healthcare Relationship Manager or visit pnc.com/healthcare.

COVID-19 on the Front Lines
The white paper you are reading is based on PNC Healthcare's experience in the industry and an informal survey taken with clients during a six-week period from May to mid-June 2020. PNC Healthcare Relationship Managers spoke with executives from 30 healthcare systems and four payers to determine how COVID-19 was affecting operations, financials and planning "on the front lines." Conversations with clients are ongoing as the crisis unfolds.

Respondents included senior finance leaders: chief financial officers, vice presidents of finance and treasurers. Calls with senior leaders were supplemented with examinations of financial statements and attending investor calls. Revenue sizes of entities surveyed ranged from $300 million to $100 billion, distributed across the United States.