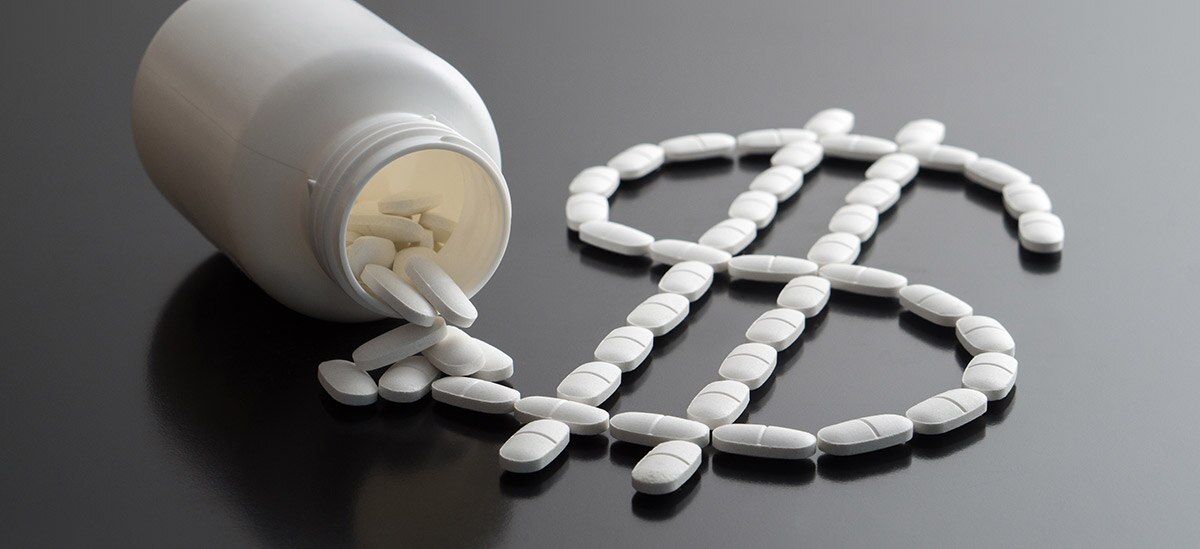 As of today, no impactful federal policies have crossed the finish line to curb the pricing of branded and generic drugs. This despite years of "let's lower drug prices" headlines and tweets intended to shame companies and push for bill passage in Washington.
But perhaps that public attention is working anyway. Drug price inflation has reduced in the past two years and is no longer at runaway levels. Last year several large biopharma companies pointed to – yes – lower drug prices during their quarterly earnings calls.
Manufacturers are thinking twice before egregiously pricing new products and/or greenlighting price increases. They know the public is watching and sentiment is important to their long-term prospects. Eli Lilly also pointed to price caution, as the United States moves towards a deflationary pricing environment. Other companies have echoed the position.
So where do we go from here?
Both the Democrats and Republicans want a win to tout on drug pricing as they head into the 2020 election. But with control of the White House and the Senate, Republicans may have the most to win or lose on the issue.
Expect to continue to see action stemming from "American Patients First," the President's drug price reform,[1] such as International Pricing Index (IPI) details, drug importation, and insulin reforms. Medicare Part D structural reforms to modernize the program would have to happen legislatively, and could see the light of day.
Two policies are likely to come through sooner rather than later, via the regulatory route: the International Pricing Index (IPI) and insulin reform.
The International Pricing Index
Benchmarking to lower, international drug prices, or IPI, was announced in the fall of 2018.
A Medicare and Medicaid Center for Innovation demonstration would cover 50% of Medicare and benchmark prices to first world foreign countries, driving down prices in the United States.
Benchmarking U.S. prices to international prices polls well with voters. IPI may encompass "Most Favored Nation," which is trade notion that denotes the equal treatment of all countries.
Many pundits believe IPI is more bark than bite. Such a sweeping policy may not work for specialty pharmaceuticals that are administered in a physician's office and pricing may have more complications than IPI accounts for. It could be a long road towards policy finalization and lawsuits, with plenty of loopholes possible.
An Insulin Solution?
An insulin solution may be on the horizon[2] from the administration.
Insulin reform is a policy near and dear to policymakers' hearts. At least four hearings on insulin have taken place in both the House and Senate over the last two years, as it's a century-old drug whose patent was sold for $1, and prices doubled from 2012-16.
One idea is to give insurers an incentive to offer plans with lower cost-sharing. A Senate bill, Lower Costs, More Cures, which has Republican co-sponsors currently, would place an out-of-pocket cap of $50 on insulin and insulin medical supplies.[3]
Watch for the following biopharma policies, which may also materialize.
Modernizing Medicare Part D
Re-structuring Part D, the prescription drug benefit for Medicare beneficiaries, has widespread support and could be one area of Congressional compromise. This policy impacts oncology, Rheumatoid Arthritis (RA), Multiple Sclerosis (MS) and other chronic condition medications.
Part D re-design with patient out-of-pocket "caps" has support across the political spectrum, as well as with insurers, pharma and patients. The catastrophic limit along with the parameters of reinsurance will need to be hashed out. In Lower Drug Costs Now, or H.R.3[4] House members set the cap on out-of-pocket costs at $2,000 while Senate Finance (Chairman Grassley, R-IA) Prescription Drug Pricing Reduction Act set it at $3,100.[5] These changes would have to be legislated.
While there are differences in liability percentages in the catastrophic phase, modernizing a popular benefit is an issue that is ripe for compromise as it's a win for all parties going into the 2020 election -- Congressional Democrats, Republicans and the President.
In 2020, Americans are unlikely to see breakthrough legislation that overhauls the current pharmaceutical pricing dynamics. Having the government place limits on drug launch prices or negotiate Medicare Part D prices are popular ideas but difficult to garner votes.
House of Representatives' passage of Lower Drug Costs Now in late 2019 was mostly symbolic. President Trump issued a veto threat on that bill, however, it is a symbol of sweeping action that Democrats would take with control of Congress and the executive branch in 2021. The bill calls for drug negotiation of at least 25 Medicare Part D drugs a year increasing to 30 after five years and 35 after ten years.[6]
Pharmaceutical Re-Importation
The administration is moving forward on reimportation, or allowing Americans to obtain cheaper oral therapies from Canada. The administration outlined two potential pathways that would lay the foundation for the safe importation of drugs originally intended for foreign markets. We anticipate the proposal to have limited impact on biopharmaceuticals.
The proposals provide a sound bite, but in reality, they are complicated demonstrations that will take years to shape. In addition, the FDA acknowledges that cost-savings are impossible to estimate.
Biosimilars
Biosimilars, or near-identical copies of cancer and other expensive specialty medications, are an obvious solution in the current debate of high drug costs, but the market in the US, while improving, is not yet thriving.
Policymakers and the FDA have embraced biosimilars and are committed to making sure the biosimilar pathway works. However, payers and physicians have yet to fully utilize biosimilars due to brand rebates guaranteeing prime formulary placement.
Congress wants to crack down on some of the patent games and Risk Evaluation Mitigation Strategies (REMS) abuses. The latter dictate medicine distribution and safe use, which have slowed the biosimilar market.
The Food and Drug Administration (FDA) approved a record 10 new biosimilars in 2019, with more on the docket in 2020.[7]
What is the outlook beyond 2020?
Cell and gene therapies with $1 million price tags (and up) are now hitting the market. While prices may seem astronomical, many are durable and curative, addressing hemophilia, blindness, and sickle cell disease. The prices may be cheaper than annual treatment for a lifetime. What's more: these therapies may unlock more chronic diseases cures, like diabetes.
Congress will never be able to set a low list price for a therapy – that's a private market decision – but policies around the edges will likely pass to enhance price transparency, patent reforms, rebates and gaming of the system. Government negotiation of Medicare drugs may also be an antiquated policy that evolves over time, but not in 2020.
Real structural reforms take more work, but are do-able. This issue is not going away with consumers alarmed with sticker shock, and many states are taking a stab at reforms in their own states. Democratic Presidential candidates all use H.R. 3 as a basis for their prescription drug platforms. The liberal House bill allows Medicare drug negotiation, but also results in 8-15 fewer life saving drugs being launched in the decade that follows, as a result, per CBO.[8] That's partly due to to less R&D industry investment.
In addition to near-term smaller price reforms and an evolution toward bigger ones, manufacturers are stepping up. That being said, the issue is here to stay, most definitely beyond the Presidential election. 
Creative financing mechanisms for gene therapies and specialty medicines will be needed, along with so called value-based and outcomes-based payments. Americans are blessed with a robust scientific ecosystem and will only welcome therapies for unmet needs if they are accessible.
To learn more about how we can bring ideas, insight and solutions to you, please contact your Relationship Manager or fill out a simple Contact Form and we'll get in touch with you.