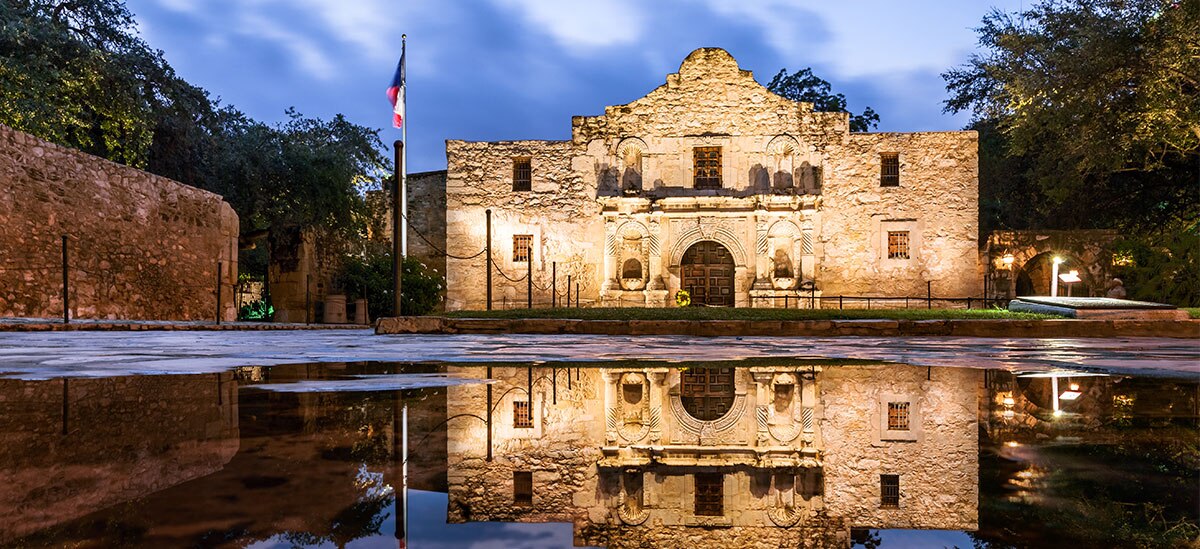 Executive Summary

Texas is home to over 400 depository institutions, of which only 24 are publicly traded. Texas has many enviable banking markets – this fast-growing and business-friendly state ranks second in the U.S. regarding both population and size. As discussed in more detail herein, Texas has distinctive markets that include Dallas-Fort Worth, Houston, Austin, San Antonio, the Texas/Mexico border, and West Texas.
This report highlights 16 publicly traded banks with assets between $750 million and $20 billion.
We believe banks in this size range are large enough to operate efficiently and small enough to deliver personalized services. These stocks typically trade "under the radar screen" – they are not widely followed by brokerages or institutional investors for several reasons, including relatively low market caps and little trading volume.
As we approach 2022, a number of key issues have bankers' attention. These include: (1) rising inflation and elevated interest rate volatility, which anecdotally seems to have replaced credit risk as the top concern; (2) continuing pressure on spread income, which represents the major source of revenue for our highlighted banks; and (3) the challenge of actively managing outsized cash and securities portfolios (31% of total assets for our highlighted banks) without taking on outsized interest rate and duration risk. 
PNC FIG Advisory suggests analytical models tailored to reflect the attributes of each unique bank can best identify strategic options available to manage in this environment.
Although credit conditions seem benign and capital ratios are generally acceptable, many banks should consider taking advantage of favorable capital markets to provide "progressive padding" for an upcoming regulatory cycle that appears likely to be more scrutinizing. Environment, Social, and Governance ("ESG") financing appears to have much growth potential due to the increased interest for "socially responsible investing" among both potential issuers and investors. Included within the ESG financings will be capital offerings to advance gender and racial equality, economic opportunities for underprivileged communities, and sustainable environmental initiatives.
Merger activity has bounced back in Texas. There were 14 deal announcements with Texas sellers in 2021, compared with 10 and 21 announcements in 2020 and 2019, respectively. We believe that banks across all asset sizes have a greater need for scale – the pandemic has demonstrated that major and permanent changes are coming to the community banking industry through the effective use of financial technology. Although there are many financial and economic reasons to merge, banks should consider potential regulatory delays regarding deal approvals when pursuing mergers.
Third quarter, 2021 earnings results for our selected banks were generally good. Most of the highlighted banks have strong balance sheets (including ample loan loss reserves), which provided enough financial flexibility to overcome disappointing third quarter loan growth and net interest margin ("NIM") pressure. For some banks, loan originations were offset by paydowns and payoffs. Several banks, however, commented that loan pipelines were improving, which along with potentially higher interest rates, should bode well for earnings in the foreseeable future. Because, credit quality was not a serious issue, many banks recorded low, or even negative, loan loss provisions.
Economic activity is returning to pre-pandemic levels and many banks decreased specific allocations within the allowance for loan losses. Due to the increased emphasis on economic forecasts on establishing loan loss allowances under the Current Expected Credit Loss ("CECL") method, it will bear watching to see what impact, if any, higher inflation figures will have on loan loss provisioning.
Highlights

Texas has over 400 regulated depository institutions, of which only 24 are publicly traded banks and thrifts. There are 12 companies headquartered in the Lone Star State with total assets between $5 and $20 billion. 
The top five banks in the Lone Star State have a combined deposit market share of approximately 58%. JPMorgan Chase & Co. (NYSE: JPM) and Bank of America Corp. (NYSE: BAC) are the market leaders with 26% and 16% market shares, respectively.
Opportunistic banks continue to raise sub debt. Because it is unlikely pricing can improve much, we believe there is limited value for prospective issuers to wait for better conditions. Community bank sub debt coupon rates for rated deals have trended down as certain new issue sub debt deals were recently priced with coupons around 2.875% - 3.25%.
For more information, please visit pnc.com/fig or contact PNC FIG Advisory by calling 1-610-351-1633.
FOR AN IN-DEPTH LOOK
Flying Under the Radar: Small- and Micro-Cap Banks in Texas